Introduction and Its Features
Rtings is an online consumer rating platform that helps shoppers make informed decisions before they purchase electronics. It provides comprehensive ratings on products based on research, lab testing, user feedback, and other factors. With information about a wide range of topics ranging from TVs to gaming devices to general electronics reviews, rtings is a great source of information.
Current Status of Rtings in 2023
Rtings has been one of the most popular and trusted resources for consumers to get reliable ratings and reviews on products since it was created in 2013. It has continued to expand its platform over time, adding new categories such as audio and sound products, laptops, tablets, cameras, projectors and more. As of today, rtings covers approximately 3000 products and provides ratings, reviews, comparisons, buying guides and more.
Alternatives To Rtings
If you're looking for an alternative to rtings or just want to check out different options when it comes to product research and review sites here is a list of some of the most popular alternatives:
CNET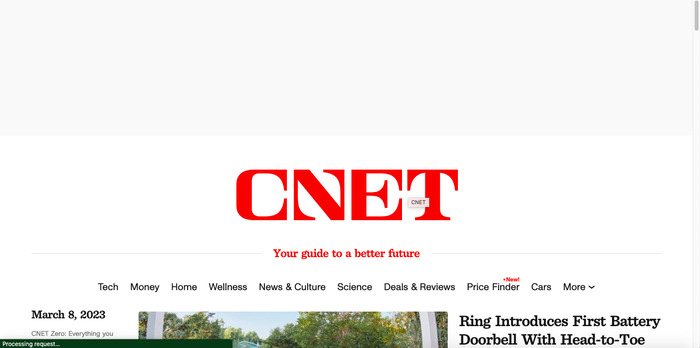 CNET is one of the most established tech review sites since 1995. It provides a wide range of reviews, ratings, and buying guides for products in the consumer electronics field such as TVs, displays, laptops and more. Additionally CNET editorials are published on topics related to tech news.
TechRadar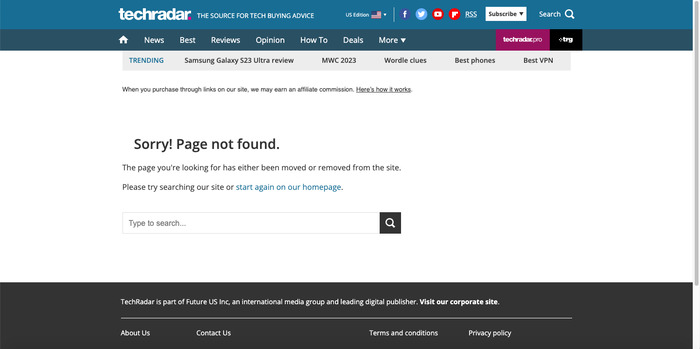 TechRadar is another popular site offering comprehensive reviews on all types of technology including smartphones, VPNs and software programs. Their focus is primarily delivering reliable expert opinion backed with researched metrics. Additionally TechRadar provides the latest tech news on a daily basis.
Digital Trends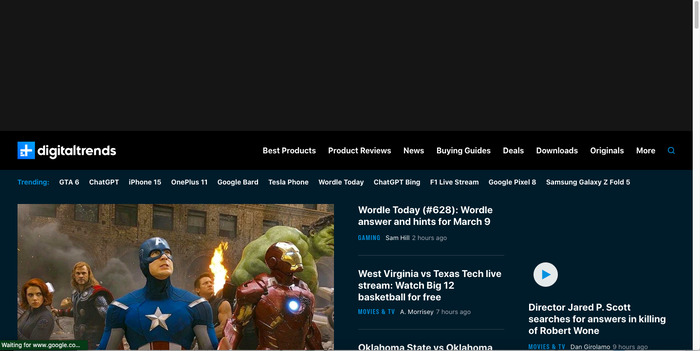 Digital Trends is similar to CNET and TechRadar in that they offer reviews, ratings, comparisons, buying guides and more for consumer electronics products such as TVs, laptops and cameras. Their platform also includes blog posts related to tech trends across various industries as well as offering advice on improving your digital life with tips and tricks from their in-house tech gurus.
Tom's Guide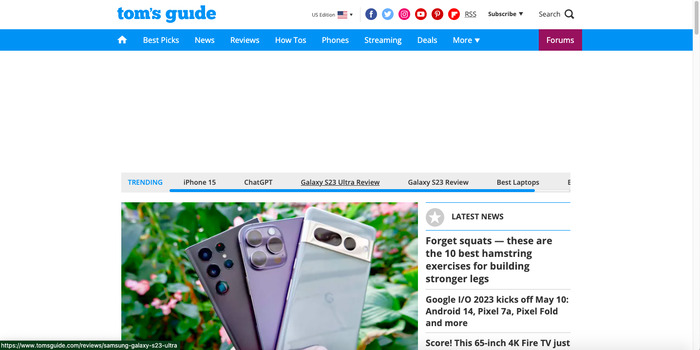 Tom 'Guide offers expert reviews, ratings, comparisons and buying guides for some of the most popular consumer electronics products on the market such as TVs, laptops and smartphones. With in-depth testing they guarantee accuracy with their reviews while also providing tutorials on how to get even more out of your electronics with tips, tricks and other pieces of advice. Their platform also allows users to compare pricing across different online retailers.
PCMag
PCMag is one of the oldest tech reviews websites, in continuous operation since 1982. They specialize in product comparisons based on real-world testing to ensure that customers are getting accurate information when looking for a new product or making an upgrade purchase. Their website also provides tutorials and guides on how to use technology correctly and efficiently and news-related articles to stay informed about all aspects of the tech industry.
Consumer Reports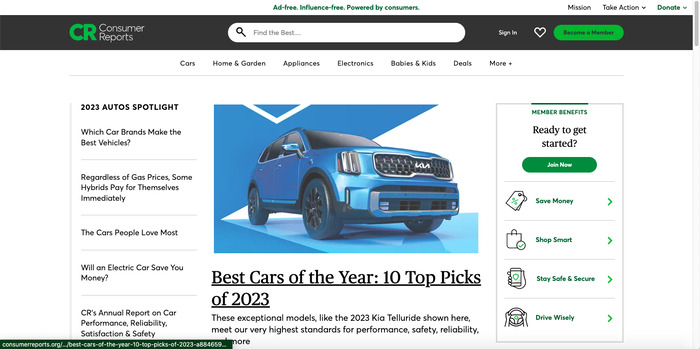 Consumer Reports has been around since 1936 providing ratings, reviews and buying guides as well as safety information on products in the consumer electronics industry. Their focus is to provide impartial content that gives customers accurate information to aid in decision making when purchasing a product or service. They also offer advice for troubleshooting common problems with products as well their recommendations for the best ones available on the market today.
Engadget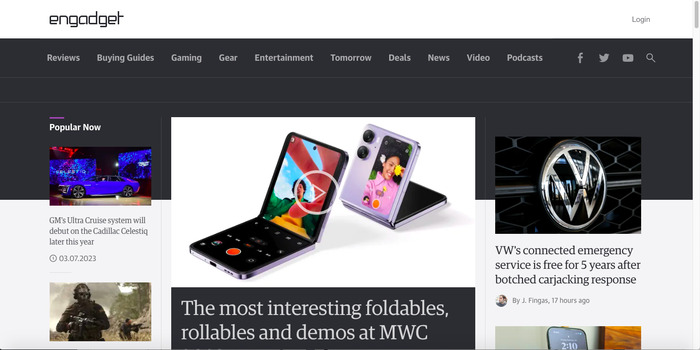 Engadget is an online publication that offers reviews and opinions on the latest tech products, services and apps. They strive to provide unbiased material backed with real-world testing by experienced industry professionals ensuring customers get accurate information when making buying decisions. Additionally they offer news-related articles and their take on what's hot in the world of consumer electronics.
The Verge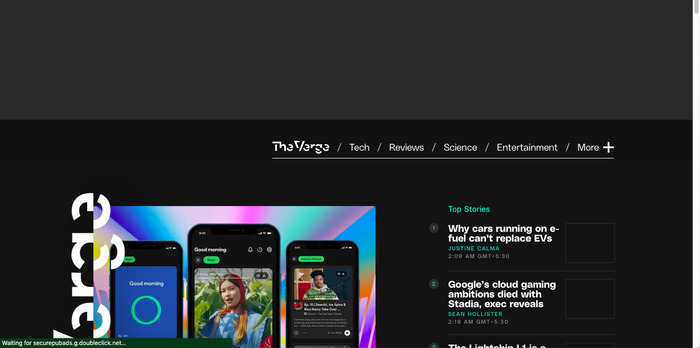 The Verge focuses more on emerging technology such as virtual/augmented reality and robotics. They cover news related to new trends in the tech industry while also providing reviews, ratings and buying guides for products like laptops, tablets and phones. Plus they have their own YouTube channel where you can find professional grade reviews of the latest technology on offer today
Wirecutter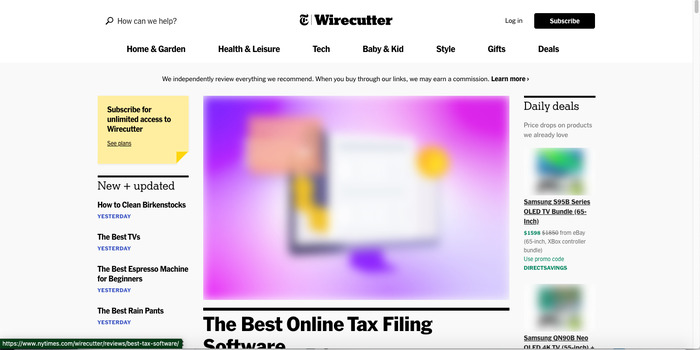 Wirecutter is unique when compared to other review sites since it focuses specifically on finding the best version of something instead of just reviewing the product as a whole. This means that they take their time to find various versions and levels of pricing so customers can get what's best for them in terms of features, benefits and value.
TechGearLab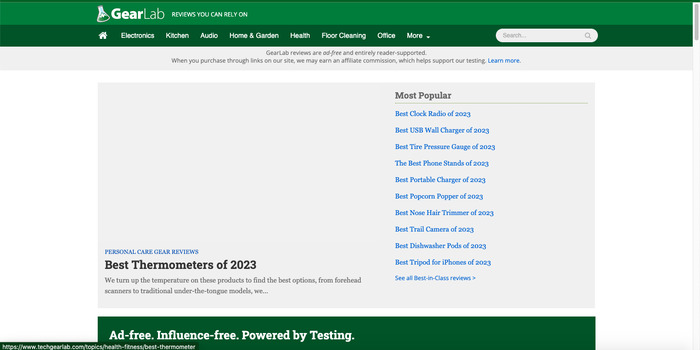 TechGearLab specializes in reviewing tech products specifically related to outdoor activities such as hiking, camping or biking among others. They thoroughly test each product to make sure it performs under certain environmental conditions while also providing expert opinions on the best products available in the market.
Trusted Reviews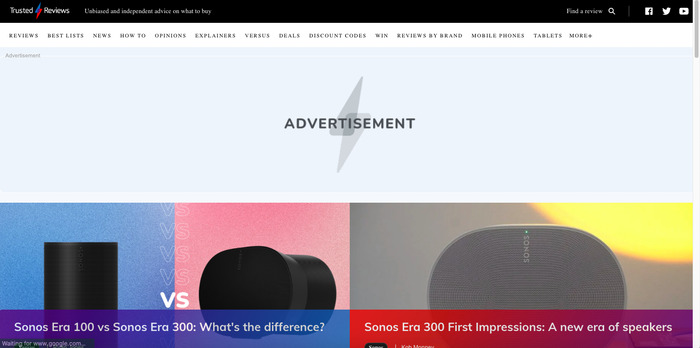 Consumers can find trusted reviews on Trusted Reviews with comprehensive buying guides and tips as well. Their focus is mainly consumer electronics such as laptops and tablets, but they also publish news related articles related to tech and industry trends.
SoundGuys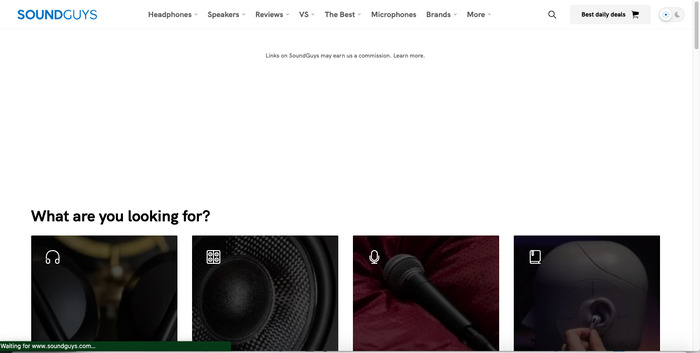 SoundGuys provides a unique take when it comes to tech reviews by specializing in sound products. You can find expert opinion and recommendations on audio systems, headphones, speakers, amplifiers and more. They also list some of the best affordable options for each category which are sure to give customers great bang for their buck
HDTVTest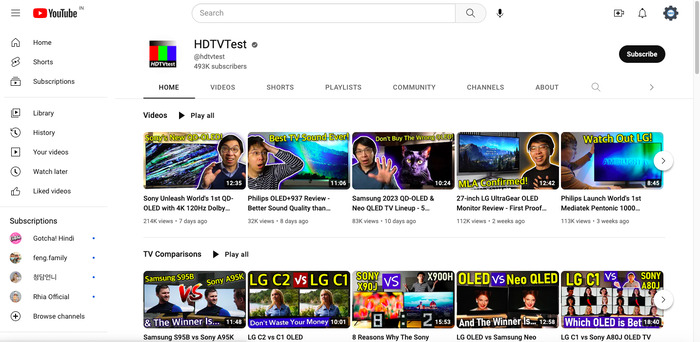 HDTV Test offers expertise from industry professionals when it comes to televisions as well as providing calibrated measurements of each model being reviewed. Additionally they publish feature articles related to the TV technologies and industry trends.
AVForums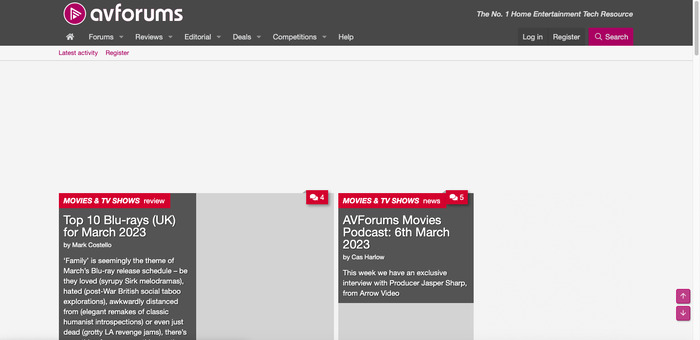 AV Forums is a community-driven website where you can find consumer reviews, product comparisons as well buying guides for audio-visual equipment such as TVs, sound systems and projectors, among others. They also include opinions from people who have actually owned the item being reviewed so customers can form an even more accurate idea of what they're getting before committing to a purchase.
Best Buy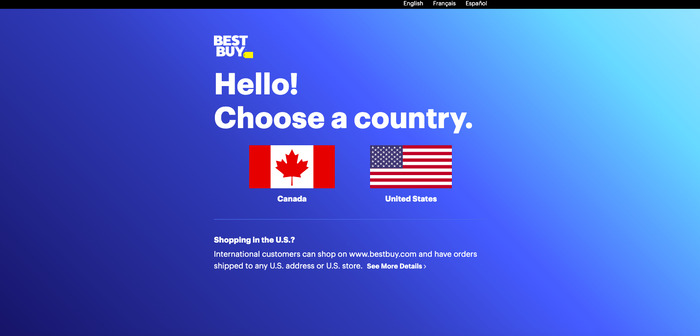 The Best Buy website offers various ways to compare and shop for a variety of consumer electronics products. They have an extensive collection of items where customers can find reviews, ratings and buying guides as well. Additionally with their in-store availability they offer the convenience of being able to walk into any store nationwide and asking a sales assistant about taking home what you need right away.
LG.com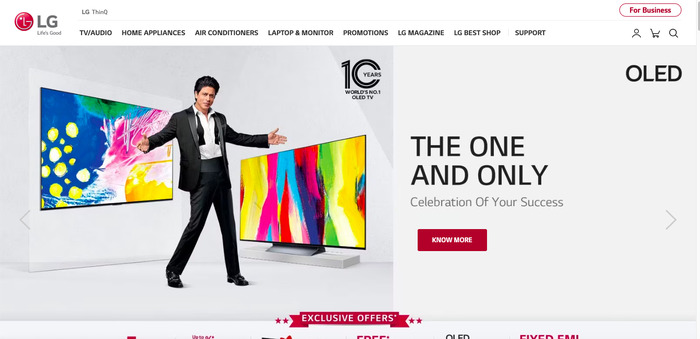 For customers looking for specific electronics from a certain manufacturer, such as LG products only can check out the official website. Here they'll find features and information of each product along with their price range to help make an informed decision before purchase. Additionally tutorials on how to use those products are included in some cases too.
What Hi-Fi?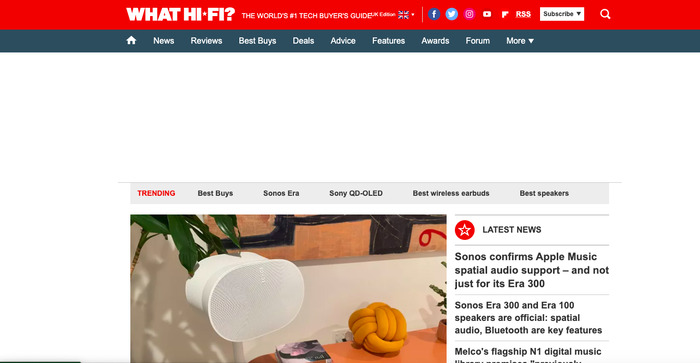 Finally What Hi-Fi is mainly focused on audio systems like soundbars and speaker systems, but they suffice for customers in need of information about other electronics too. Their reviews are aimed towards everyday consumers who aren't acquainted with technical terms so it makes understanding the product and its features easier to grasp as well.
Rtings FAQs
What is Rtings?
Rtings is an online consumer rating platform that helps shoppers make informed decisions before they purchase electronic devices. It provides comprehensive ratings on products based on research, lab testing, user feedback and other factors.
What topics does Rtins cover?
Rtings covers a wide range of topics, from TVs to gaming devices to reviews about general electronics. On the platform, customers can find information related to approximately 3000 different products with ratings, comparisons, buying guides and more available for each one.
Are Rtimings reviews trustworthy?
Yes, all ratings and reviews available on the platform are carefully researched, and lab tested to ensure that customers are getting accurate information before making a purchase. Additionally, user feedback is considered so customers can get an idea of what other people who bought the product think about it.
What features does Rtings offer?
Rtings offers up-to-date industry news focused on the consumer electronics sector, buying guides for all kinds of products and tips & tricks to get even more out of your device.
Does Rtings provide customer service?
No, as a review platform, Rtings does not offer customer service. However, you can contact them for support-related inquiries via email or their website's contact page.
Conclusion
The list of alternatives to Rtings provides customers with a variety of options each specialized in a certain sector or offering. When choosing the perfect source for your product research make sure you take into account features and benefits, opinion from experienced professionals and other customer feedback. That way you can ensure that you're getting an accurate representation of what each product has to offer before committing to a purchase. Don't forget to take advantage of helpful guides such as the ones provided by Rtings and any other site you choose. With knowledge comes power, so make sure that you become an empowered individual when shopping for your next device! With that being said, happy shopping everyone.