PST, or Personal Storage Table, is the Outlook data file for storing mailbox items like emails, attachments, contacts and calendars, etc. These are stored locally to help users get quick access. However, users generally export these items from Outlook PST files for migration to Microsoft 365(earlier known as Office 365). One of the most common scenarios is when a user is willing to move all their emails from existing to new ones; they need to export and import the items. Manual migration does not seem feasible for larger scenarios, which is when Stellar Migrator for Outlook becomes a feasible approach.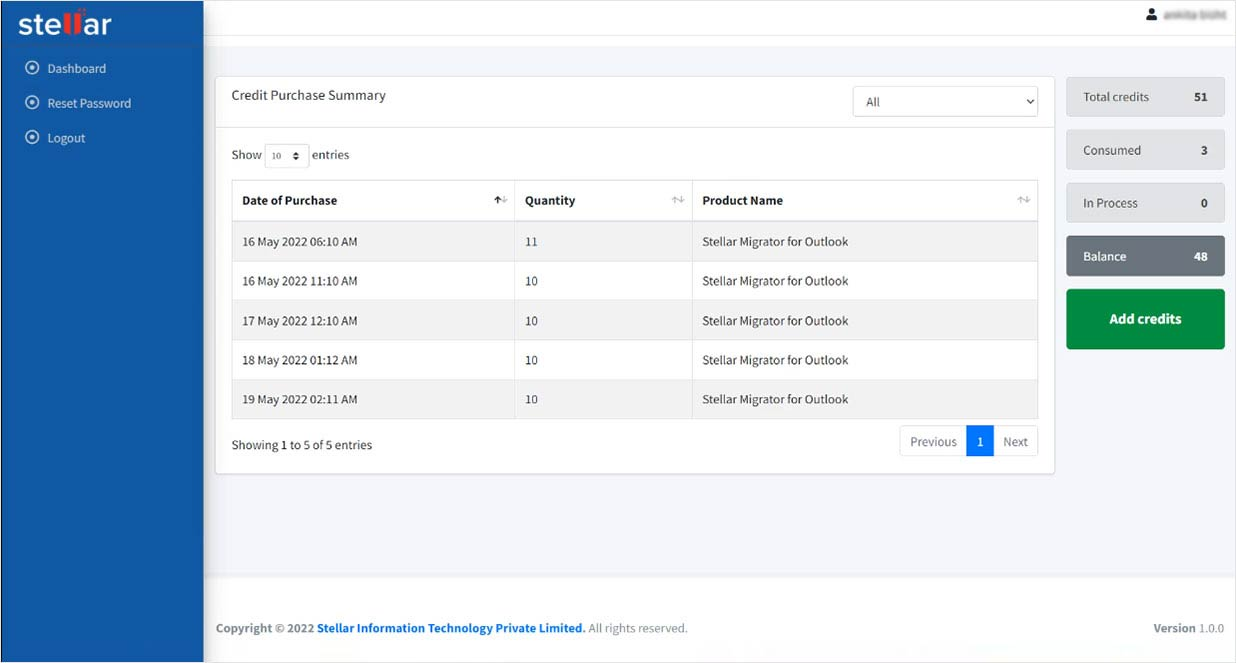 Stellar Migrator for Outlook is a reliable choice as it can instantly import PST files to Office 365. It makes sure to maintain integrity and precision. The best part is that this software comes with the extreme ability to seamlessly migrate PST files from various systems to Office 365. The migration customization is again dependent on the user's requirement. The robust algorithm of this software makes sure to precisely import important data to Microsoft 365.
Top Scenarios of Migration
There can be multiple scenarios when it makes sense to migrate PST to Microsoft 365. While it can be different for different organizations, the following are the top three scenarios when migration is considered a vital step rather than storing important files on local machines.
Unable to access Mail items remotely:

If you are always on the go, it is important for you to have access to mail items from everywhere. This is when you would require migrating PST files to Office 365.

Data security:

PST is the copy of the mailbox that is stored on the mail server. So, when you choose to migrate PST files to Office 365, it will provide complete data security along with easy organizational compliance management. 

Data loss:

One of the biggest issues organizations and individuals witness with large PST files is corruption. Even when users can reduce the file size by getting rid of older items, there is still a chance of damage. Migrating PST files or uploading them to Microsoft 365 can overcome this limitation.
Reasons for Migration: 
Easily access from different devices:

The most significant problem with PST files is the inability to access them. When the user attaches PST files to Microsoft's Outlook profile, the desktop computer is the only place to access it. However, migrating to Microsoft Office 365 would take away this limitation and make sure that the user can seamlessly access their files from a tablet or smartphone.

Easily find information:

Due to poor access to PST files, users are not able to get information in times of need. This makes it more frustrating for any organization or individual to provide information. Finding information from a computer is time taking and which is why it is one of the most common reasons why people choose to migrate to Microsoft 365.

Reduced risk:

When you remove PST files from a local device, it removes organizational risk. As these files were generally stored on USB drives, there are chances of losing information. Such happenings with sensitive and critical emails can have damaging consequences on an organization. Choosing Office 365 becomes a feasible solution as it ensures security and prevents data loss.
Challenges with Manual Repair
Manual repair or manual migration processes can often become a choice for individuals and organizations. It generally refers to a huge process of migrating mailbox data like calendars, emails, attachments, and contacts from PST files to Office 365. However, the entire process will not require any specialized software or migration tool as it is a manual process.
There are generally two manual methods to import PST files to Office 365. You can use the network upload method, where you have to store PST file data on the network and map it with the Office 365 data, or the drive shipping method, where you have to store PST file data on the hard drive and ship it to Microsoft.
In this entire process, users need to follow quite a huge number of manual steps where they have to pay attention to every single aspect. As it is about storing all the critical information, it requires strong supervision. It is not only a tedious task when it is about an organization that requires migrating a large number of PST files to Microsoft 365, but it can be time-consuming and prone to data loss.
Apart from this, there are multiple other limitations to a manual approach.
Users will not be able to work with larger PST files with manual methods.

The maximum size that users can upload and import is 20 GB.

In Network upload,

you require a lot of permissions to perform the steps.

Wrong items or corrupted things can be excluded while importing.

The drive shipping method

can be an expensive approach as it costs $2 for every GB of PST files.
Overview of Stellar Migrator for Outlook
Stellar Migrator for Outlook has become a viable solution for several reasons. Not only is it great software that can ease the entire process of tedious tasks, but also, when it comes to security, you can rest assured. Stellar Migrator for Outlook uses a modern authentication process by Microsoft to import PST file data.
User-friendly Interface & Effortless Import of PST to Office 365: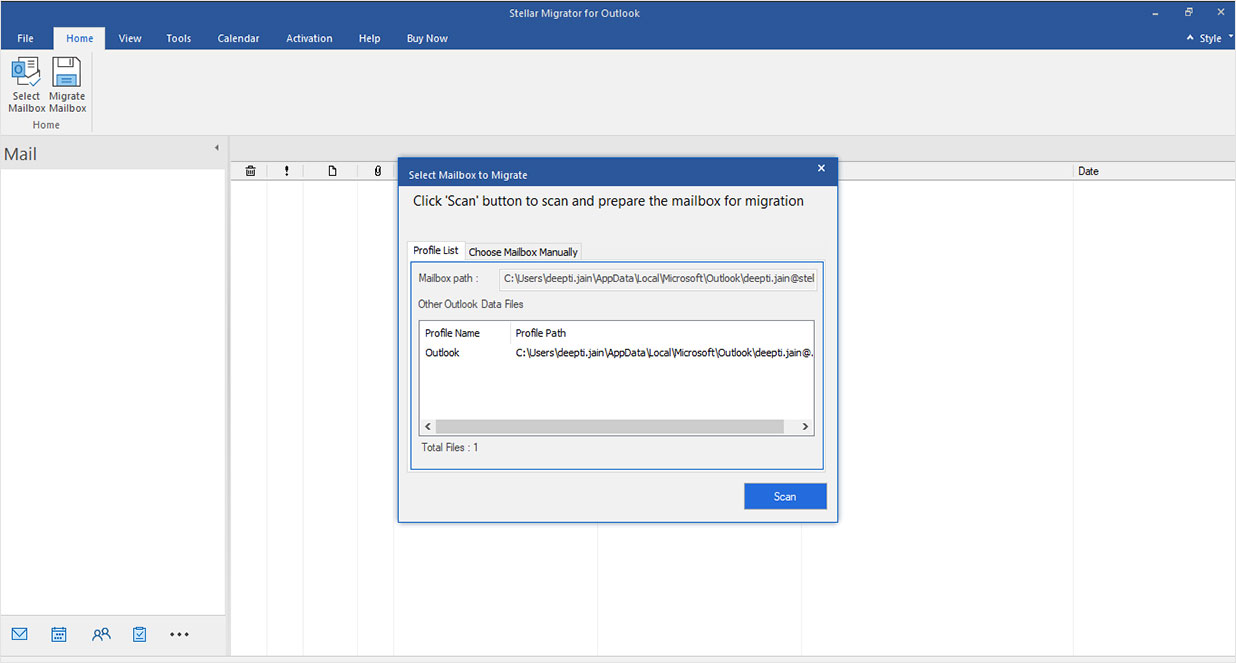 With its user-friendly interface, the Stellar Migrator for Outlook software ensures the effortless import of your PST files. It has an enhanced previewing ability that helps you to check all the mail items. You can easily click on any item to check before uploading it to the Office 365 mailbox. Additionally, applying advanced filters will help you to exclude or include mail items based on date or email ID. This way, you will be able to migrate only the required mail items.
Compatibility with Microsoft 365: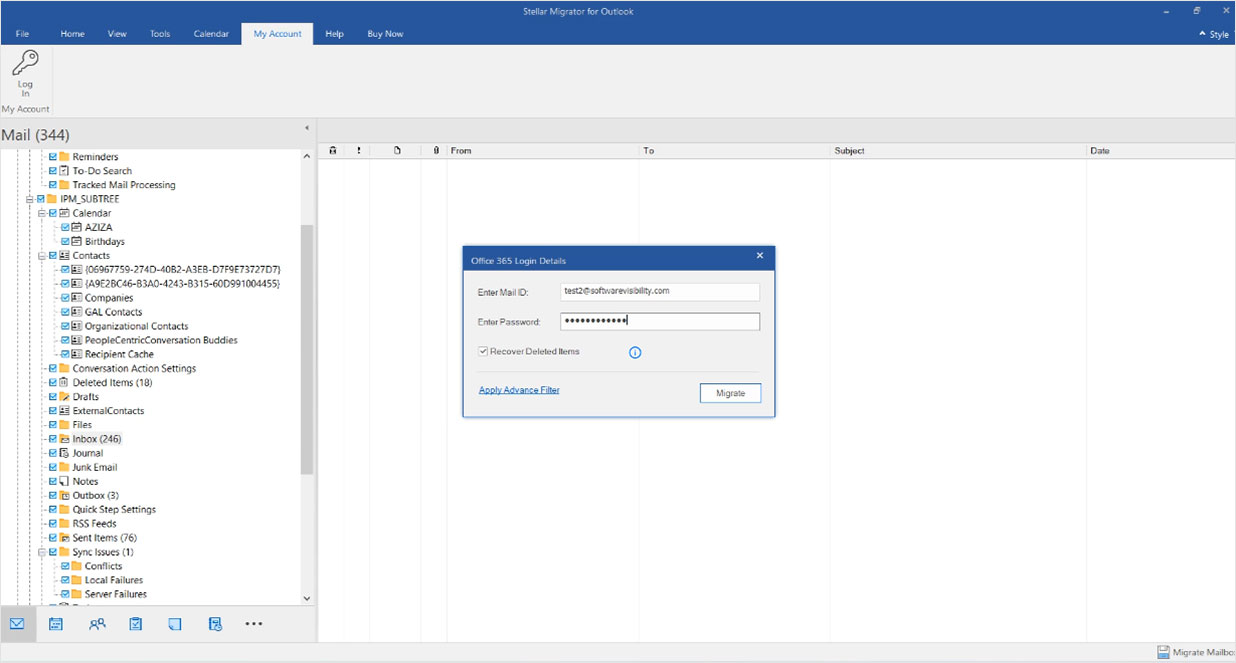 One of the prime reasons why Stellar Migrator for Outlook can be the best decision for migrating PST files to Office 365 is because of its compatibility. As it is compatible with Microsoft 365, it makes the entire process effortless and less time-consuming. Additionally, being compatible with Microsoft 365 also means that there will be fewer restrictions.
 Data Integrity and Security: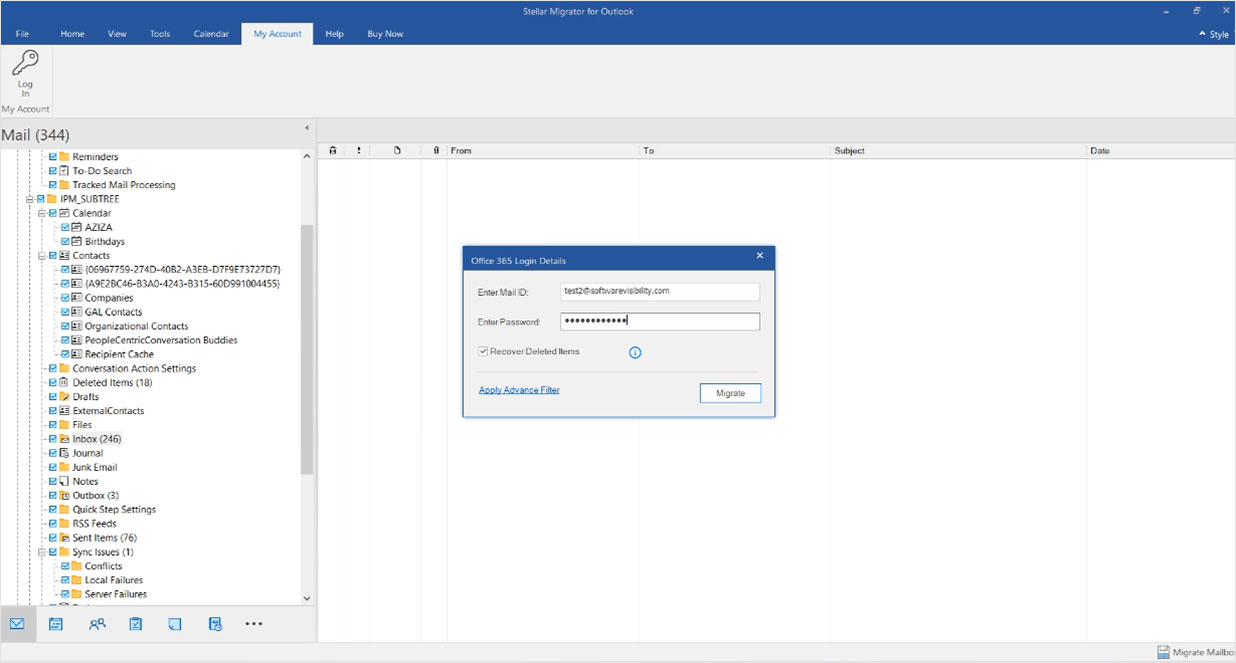 Stellar Migrator for Outlook can quickly migrate Outlook PST to Office 365 with complete integrity. It ensures maintaining the folder structures, files, mail items, and contents hierarchically while uploading the files to the 365 mailbox. Additionally, as the imports are password protected, you can stay sure of no damage. Users must enter the password in order to scan, extract, and upload data from protected PST files to Microsoft 365 mailboxes.
Stellar Migrator for Outlook vs Manual Methods:
Stellar Migrator for Outlook
Manual Migration Method 

Users will be able to send large and multiple PST files up to 50 GB and larger.

Users will be able to migrate small PST files up to 20 GB or less.

*Importing PST files larger than 20 GB of data could through drive shipping impact import performance.

No data loss and ensures complete integrity.

Risk of data loss and multiple errors.

Users can use advanced filtering options to properly filter the emails based on their required criteria.

Users will get very limited filter options.

Mail hierarchy is maintained throughout.

There are chances of altering folder structures.

Easy, Cost efficient, and time effective.

Drive shipping is very costly and network upload takes lots of time and requires technical expertise.
Conclusion
Stellar Migrator for Outlook has a significant number of benefits for migrating PST files. If you want to import PST to Office 365 mailbox, the manual approach can be time-consuming and risky. Using Stellar Migrator makes sure to maintain integrity and ensure safe migration with password-protected import. It also ensures accuracy and maintains the hierarchy. Additionally, the range of filters that can be used on the software makes it easy to get the job done even with no or limited expertise.