Selecting a bank that meets all your needs can be demanding. With so many different banks offering different products and services, it's hard to know which one is best suited to you. Thankfully, here you can find a step-by-step guide on choosing a good bank in the USA, allowing you to borrow money confidently and not take small Pay Day Say loans. 
With this guide, users will learn the key aspects to consider when selecting their banking providers, such as customer service ratings, available products, fees, and more. By following these steps, individuals can rest assured that they are making an informed decision for their financial future.
Is It Challenging to Choose the Best Bank?
Choosing a bank can be really hard. This is a financial institution that will take care of your money. You may turn to this institution when you need to take out a loan, invest your funds, or save them for a comfortable retirement. A bank you select should fit your personal financial situation. 
Every bank may offer different services and terms, so it's essential to follow expert tips and opt for an institution that meets your monetary needs. It isn't a one-off process to select a good bank. As your investment or financial targets evolve, you may need to change the bank throughout your life. Thus, keep in mind that there is no limit to how often you change one financial institution for another, not the number of checking accounts you open.
A Step-By-Step Guide on How to Select a Good Bank
What are the largest banks in the USA by assets? According to recent data from Statista, the largest banks in 2022 by assets are JPMorgan Chase, Bank of America, Wells Fargo, and Citibank.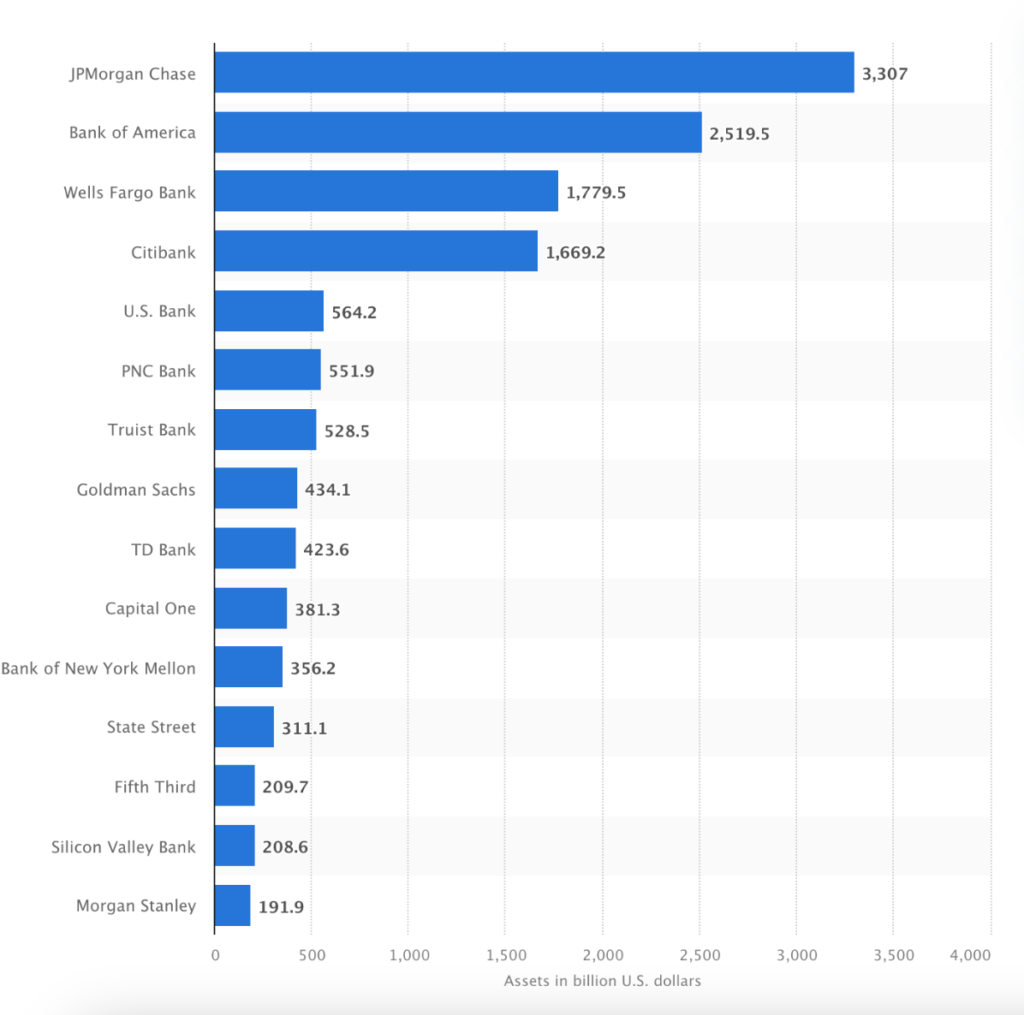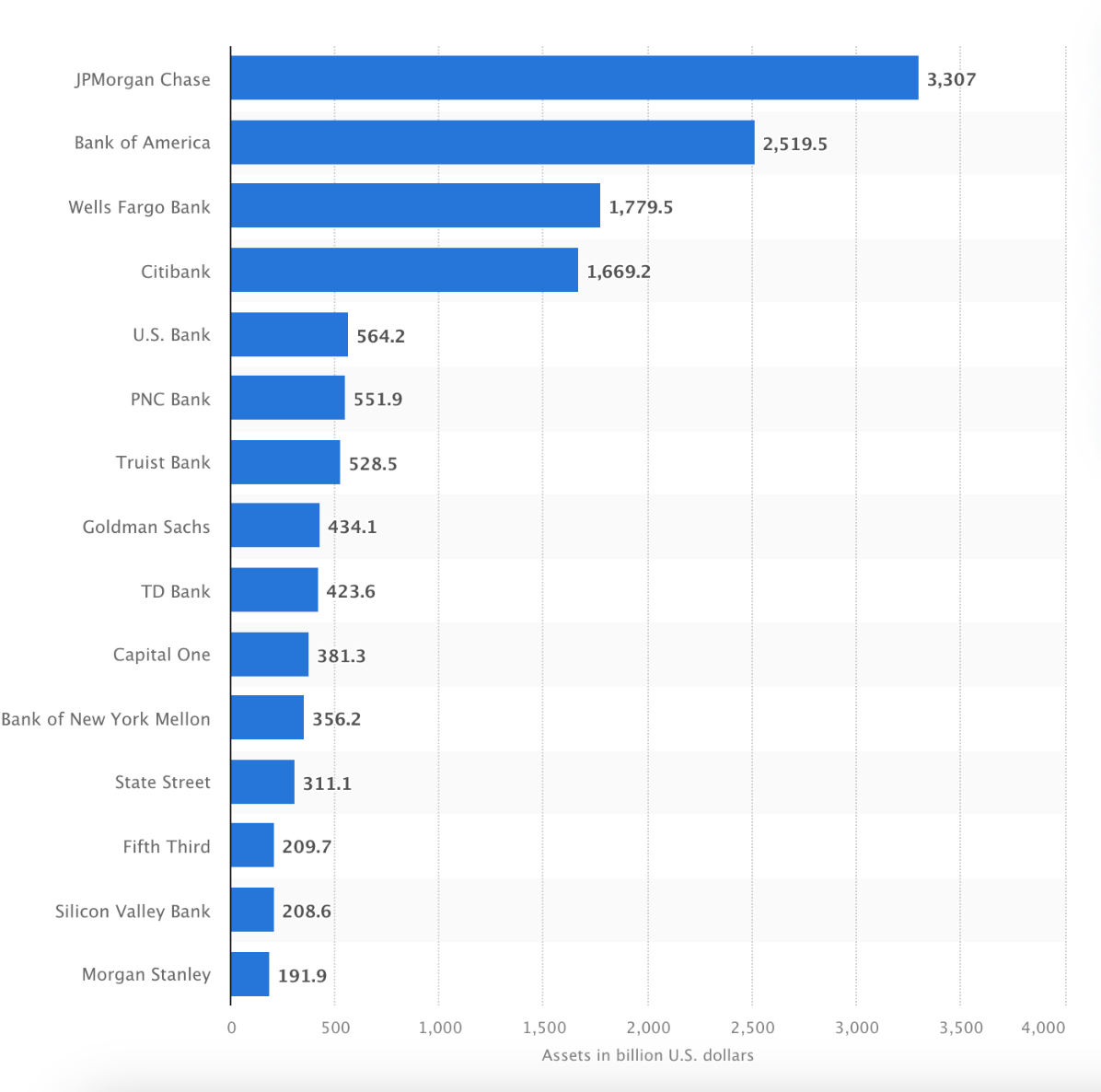 Source: https://www.statista.com/statistics/799197/largest-banks-by-assets-usa/ 
These are the largest banking institutions in the country that rank among the top banks by market capitalization, with JPMorgan Chase being the most valuable bank in the world. It had total assets worth about 3.31 trillion U.S. dollars in 2021.
Here is what you should do to select a good bank in the USA.
1.

Narrow Down the Institution
There are several institutions you may choose from. You can select from a credit union, a bank, or an online platform. What are the differences between these institutions?
Credit unions usually offer more customized services than conventional banks. Also, these institutions pay higher interest rates on your savings. You need to become a member of a certain credit union to enjoy all the benefits.

Brick-and-mortar banks have more physical branches and locations. You may find in-person and online banks that provide various lending tools. Usually, they offer more crediting products and lower interest rates than credit unions.

Online banking platforms. Many consumers have already heard about Chime and similar companies. They are banking platforms where Americans can also open checking accounts or take out small loans. These platforms work similarly to regular banks but they don't have physical locations. The platforms cooperate with banking institutions to get insurance. Online platforms offer additional incentives, such as high-interest rates or budgeting tools.
2.

Find Banks That Don't Charge Fees
Nowadays, you don't need to stick to the bank that charges high maintenance fees. There are plenty of options to avoid these charges, and choose banking companies that charge low or no fees at all. For instance, online banks and banking web platforms are well-known for offering their services without or with low fees. 
Why are their services cheaper? They don't have physical locations, so their operating expenses are much lower compared with brick-and-mortar banks. You may benefit from no-fee cash withdrawals from some ATMs. Besides, you should consider overdraft fees and maintenance charges.
3.

Find a Bank That Supports Your Goals
The next step is to find a banking institution that supports your lifestyle and financial goals. You may need to choose a different banking institution depending on your monetary needs. For example, those who want to maximize their savings should opt for a bank that offers high-yield savings accounts. 
Self-employed people and freelancers will want to cooperate with a bank that helps them build their venture and increase profit. Some banks can provide you with an opportunity to open multiple savings accounts. Clients can have one account for a gift fund, another one for an emergency fund, and one as a travel fund.
4. Types of Accounts Offered
Banking institutions can offer different types of accounts to open. You may have checking accounts, savings accounts, certificates of deposit, money market accounts, and personal or business loans. In order to simplify your monetary landscape, you may want to keep all of your bank accounts under the same roof or in the same institution.
Savings account: it is suitable for stashing funds you aren't planning to use for a while. Consumers may open this account to set aside money for a future vacation, a home purchase, or as an emergency fund.

Checking account: it is an account where consumers keep the funds they spend on a regular basis.

CD: certificates of deposit keep your funds for a particular period. You may store your money for a year or several years. The interest rate will be locked for this term. Those who don't need to have fast access to their funds can open a CD.

Money market account: it is suitable for consumers who want an alternative to a regular savings account. It is even easier to access your savings as the banking institution gives you a paper check or a debit card.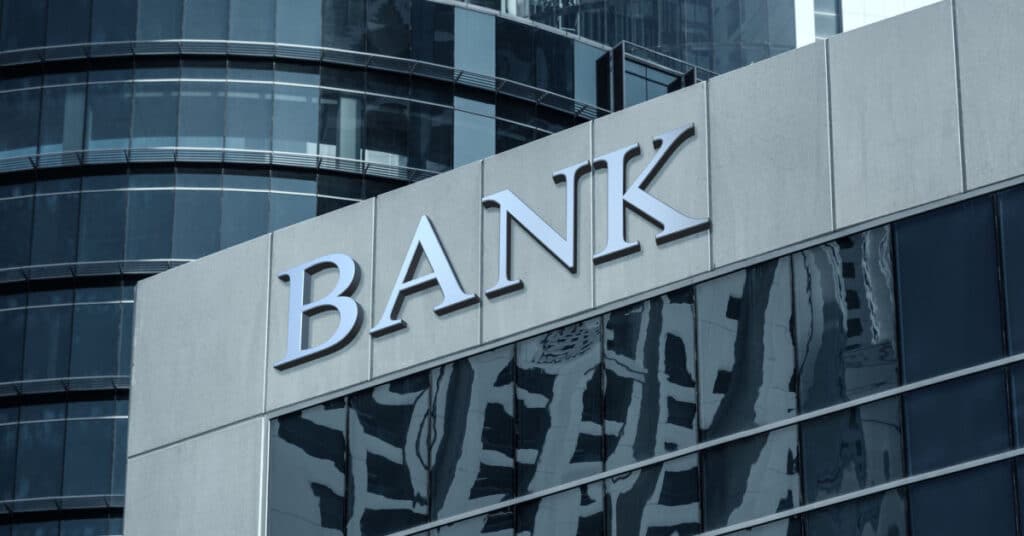 5. Read the Fine Print
One of the most significant features is finding a federally insured institution. What does it mean? Each client's funds need to be stored safely and protected from situations when the bank suddenly closes, or something else happens. 
Make sure the local bank you select is insured by the Federal Deposit Insurance Corporation or the FDIC, and the National Credit Union Administration or NCUA insures the credit union. Always check the fine print to understand all the regulations and potential fees.
The Conclusion
Summing up, choose a bank wisely. This financial institution should not charge high fees but should provide great customer service, give quick access to your funds, and offer a high-interest rate on your savings. Many online banking companies have app-based services and convenient web access to all features and banking products.