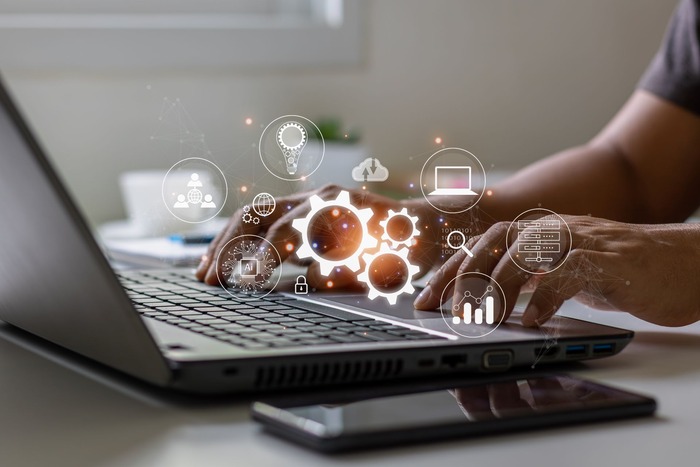 In today's hyper-competitive business landscape, efficiency is the name of the game. Companies constantly seek ways to optimize their operations, drive sales, and enhance customer experiences. The solution to many challenges lies in leveraging technology, specifically through Customer Relationship Management (CRM) systems. 
By now, many businesses are familiar with the basic functionalities of CRMs, but there's so much more beneath the surface. When you dive deep into CRM comparisons, it becomes evident that the true power of these platforms emerges when they're tailored to specific business needs through workflows.
What Is CRM?
CRM, which stands for Customer Relationship Management, is a concept that serves as a foundation for implementing CRM workflows. Having a clear understanding of CRM before diving into the details of workflows is crucial. CRM is a system or strategy that enables businesses to effectively manage customer interactions. It incorporates different tools, technologies, and processes to enhance customer engagement, improve sales, and drive overall business performance. By utilizing CRM, businesses can centralize customer data, track interactions, and gain insights that enable personalized and targeted customer interactions, increasing customer satisfaction and loyalty.
The Power Of CRM Workflows
Let's unpack what CRM workflows are. Simply, a CRM workflow is a series of automated actions that the CRM system takes based on specific triggers or conditions. Instead of manually entering data, sending follow-up emails, or tracking leads, workflows automate these tasks, freeing time and ensuring consistency.
Here's your real value: automation eliminates human error, improves response time, and enhances customer experience. Imagine a lead filling out a contact form on your website. Without a workflow, that lead could sit untouched for days. But with automation in place, your CRM can immediately send a personalized thank-you email, notify a sales representative, and schedule a follow-up.
Customization: Tailoring Workflows To Your Needs
When implementing CRM workflows, it is important to recognize that not all workflows are one-size-fits-all. One of the key advantages of modern CRM systems is their customization capabilities. Your business is unique, and your workflows should be tailored to reflect that. Start by identifying repetitive tasks in your sales or customer service processes that could benefit from automation. Then, look for opportunities to automate these tasks within your CRM system. By customizing workflows to fit your needs, you can make your processes more efficient and create a personalized customer experience. This personal touch streamlines your operations and contributes to customer satisfaction and overall business success.
Benefits Beyond Automation
While automation is a significant advantage of CRM workflows, additional benefits exist. One of these benefits is enhanced data analytics. With each automated process, your CRM system gathers valuable data about customer interactions, sales cycles, and other relevant metrics. Over time, this data can be analyzed to gain insights into customer behavior, sales cycle duration, and more. By adopting a data-driven approach, you can refine your strategies and make informed decisions, ensuring your business is always moving in the right direction. Gathering and analyzing data is a powerful tool beyond the automation aspect of CRM workflows, allowing you to continuously improve and optimize your business processes.
Integration With Other Tools
Integration is a crucial aspect of maximizing the functionality and effectiveness of your CRM system. Rather than existing in isolation, your CRM should be seen as a hub that integrates seamlessly with other tools and systems you use. Many CRM platforms can integrate with marketing tools, email platforms, and even financial software. This interconnectedness enables the free data flow between systems, providing a comprehensive view of your business operations. Integrating your CRM with other tools allows you to streamline processes, enhance data accuracy, and gain valuable insights that would otherwise be fragmented or inaccessible.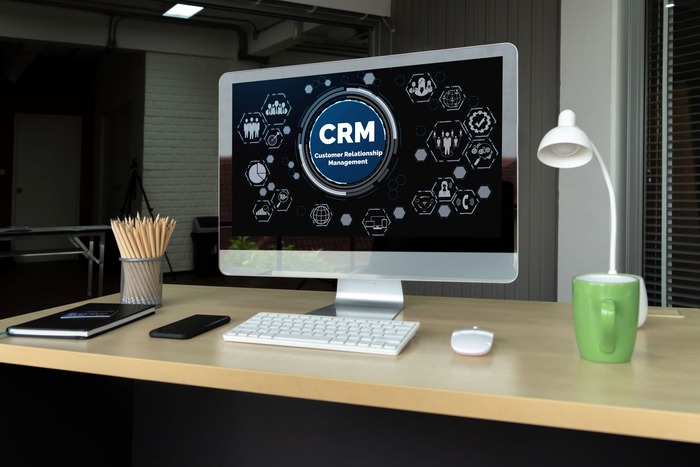 Tips For Implementing Effective CRM Workflows
Getting started with CRM workflows can be daunting, but it doesn't have to be. Here are some actionable steps to guide you:
Before implementing CRM workflows, assessing your needs and goals is crucial. Take the time to understand what you hope to achieve with your CRM system. Are you looking to improve lead management, enhance customer service response times, or streamline your sales process? By pinpointing your specific goals, you can have a clearer direction on how to leverage CRM workflows effectively.
Your staff members are the ones who interact with the CRM system daily. They have valuable insights into which processes could benefit from automation. By involving your team in the decision-making process, you can gain a deeper understanding of their pain points and areas that could be streamlined. Their input will be invaluable in identifying the most effective workflows to implement.
Implementing CRM workflows doesn't mean you have to automate everything at once. Starting with one or two workflows is often more practical and effective. This allows you to focus on specific areas and measure their effectiveness. By starting small, you can monitor the impact of the workflows, identify any challenges or areas for improvement, and make necessary adjustments before expanding to other processes.
The business landscape is constantly evolving, and your workflows should evolve with it. It is essential to continuously evaluate and review your CRM workflows. Regularly assess their relevance and effectiveness in achieving your business goals. Are the workflows still meeting your needs? Are there any new processes or changes in your industry that require adjustments? By constantly evaluating and tweaking your workflows, you can ensure they remain relevant and aligned with your evolving business requirements.
The benefits will become increasingly evident as you delve deeper into CRM workflows. Automation streamlines processes and offers invaluable data insights, integration opportunities, and customization capabilities. By effectively implementing and managing these workflows, you're not just keeping pace with today's business world but setting the stage for future success.
Conclusion
CRM workflows are more than just a technological trend; they're an essential tool for businesses seeking to enhance efficiency and drive growth. With the right approach and a commitment to continuous improvement, you can leverage these systems to carve out a competitive edge and deliver unparalleled customer experiences. Remember, in today's fast-paced business environment, staying static isn't an option; embrace CRM workflows and let them propel you forward.