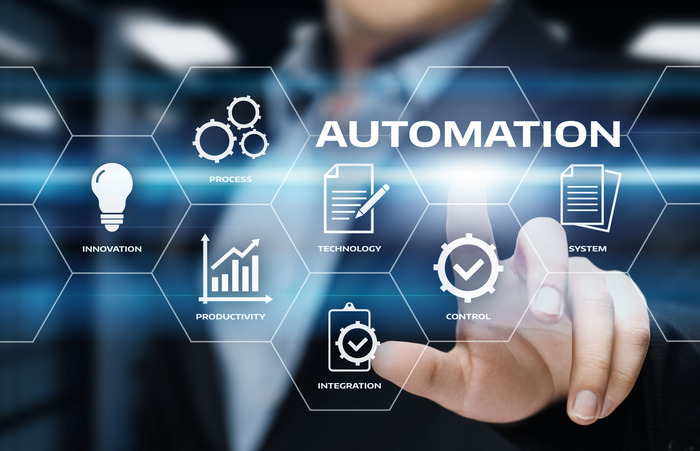 In the fast-paced realm of modern business, small enterprises often find themselves wearing multiple hats, juggling various tasks to keep the wheels turning. In such a scenario, the buzz about automation tools isn't just a passing trend; it's a lifeline for small businesses looking to not only survive but thrive in the competitive market.
The Time Crunch Conundrum
Time, as the saying goes, is money. For small businesses, every second counts. Imagine a scenario where mundane, repetitive tasks are handled effortlessly, leaving your team with more time to focus on strategic, revenue-generating activities. This is where automation tools swoop in as the unsung heroes. They don't just streamline operations; they liberate precious time that could be better invested in growing your business.
Take a Bow, Tedious Tasks
Automation tools wave a magic wand over those monotonous tasks that seem to multiply like rabbits. From invoicing and data entry to appointment scheduling, these tools handle the nitty-gritty, freeing up your team to channel their energy into more creative and revenue-oriented endeavors.
Saving the Moolah
Budget constraints are the arch-nemesis of small businesses. Automation tools, however, are the cost-efficient superheroes that can save the day. Initial investments might seem daunting, but the long-term savings are worth their weight in gold.
Reducing Error, Reducing Costs
Human errors are part and parcel of manual tasks. Whether it's a decimal point misplaced in a financial report or a missed email in your marketing campaign, these mistakes can cost more than just money; they can damage your reputation. Automation tools eliminate the risk of human error, ensuring accuracy and saving you from costly repercussions.
Farewell to Overtime
Small businesses often find themselves walking the tightrope between meeting deadlines and keeping overhead costs in check. Automation tools are the balancing act. By handling routine tasks efficiently, they slash the need for overtime, allowing your team to maintain a healthy work-life balance.
Happy Employees, Happy Business
Employee satisfaction isn't just a buzzword; it's the cornerstone of a thriving business. Imagine a workplace where your team is liberated from the shackles of repetitive tasks, where creativity is encouraged, and job satisfaction is a daily reality. Automation tools make this dream a tangible reality.
Elevating Morale with Meaningful Work
Nobody likes being stuck in a rut, doing the same thing day in and day out. Automation tools step in as the morale boosters, handing over the reins of mundane tasks to machines, so your team can engage in more meaningful, challenging work that fuels professional growth.
Work Smarter, Not Harder
Automation tools aren't here to replace your team; they're here to augment their capabilities. By automating routine tasks, these tools allow your employees to focus on what they do best – strategizing, innovating, and driving the business forward. It's about working smarter, not harder.
Boosting Productivity to the Stratosphere
Productivity isn't just about doing more; it's about doing more with less. Automation tools are the catalysts that propel your business into the stratosphere of efficiency. Whether it's utilizing hot desking software to create work schedules for hybrid teams or accounting software to balance the books, the right automation tools reduce the time spent on monotonous tasks allowing teams to focus more efficiently on core assignments. 
Swift and Precise Execution
In a world where speed is often the differentiator, automation tools execute tasks at lightning speed. Whether it's responding to customer inquiries or processing orders, the efficiency of automation tools ensures that your business stays ahead of the curve.
24/7 Operations, No Coffee Breaks
Small businesses might not have the luxury of a 24/7 workforce, but automation tools don't need a coffee break. From handling customer queries at odd hours to processing transactions while everyone else is catching up on sleep, these tools ensure that your business is always open for business.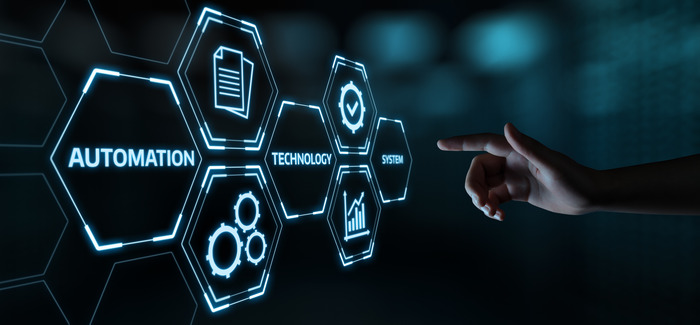 The Future is Now
The tech landscape is evolving at a dizzying pace, and small businesses can either ride the wave or risk being left behind. Automation tools are not just an option; they are the future of business operations.
Adapt or Lag Behind
The businesses that thrive are the ones that adapt. Automation is no longer a luxury reserved for corporate giants; it's a necessity for businesses of all sizes. Small businesses that invest in automation tools are not just keeping up; they are setting the stage for future success.
Data-Driven Decision Making
In the era of big data, the ability to make informed decisions is a game-changer. Automation tools gather and analyze data, providing valuable insights that can shape your business strategy. It's not just about automating tasks; it's about leveraging data for strategic growth.
The adoption of automation tools is not just a trend; it's a strategic move that small businesses can't afford to ignore. From saving time and money to boosting employee satisfaction and productivity, these tools are the secret sauce that can propel your business into the limelight. Embrace automation, and watch your small business transform into a lean, mean, and highly efficient success story.