StreamYard is a browser-based digital content streaming platform that allows broadcasters to easily live stream engaging audio/video programming to their viewers. It was founded back in 2019, and since then, it has become the go-to tool for creating high-quality live-streaming programs quickly and conveniently. With an array of features like themed backgrounds, multi-user broadcasts, and the ability to go live on multiple social platforms simultaneously, StreamYard has quickly become a preferred choice among digital content creators.
Current Status of Streamyard in 2023
The popularity of streaming services has only grown over time since its inception – and so did StreamYard's. It is now one of the most widely used tools for real-time audio/video streaming across various platforms. With powerful features like intuitive interfaces, seamless user experience and engaging visuals, StreamYard has become an asset to many digital content creators.
Discover 25 Powerful Alternatives To StreamYard For A Boost in Audience Engagement
OBS Studio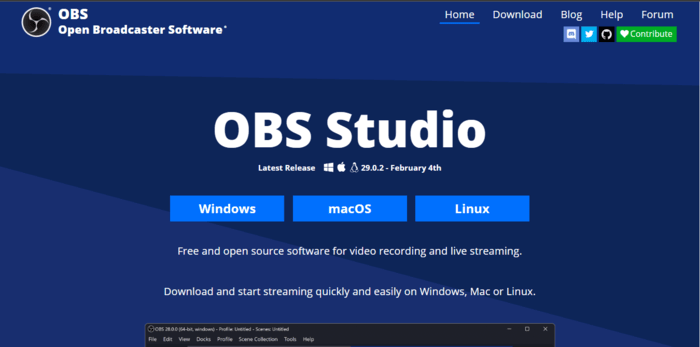 OBS (Open Broadcaster Software) is one of the oldest streaming tools out there, and it's still going strong since its inception back in 2006. It is free, easy to use and offers a range of features along with powerful streaming capabilities to ensure maximum audience engagement. These features include special effects, audio manipulation and support for both Windows and Mac operating systems.
Streamlabs OBS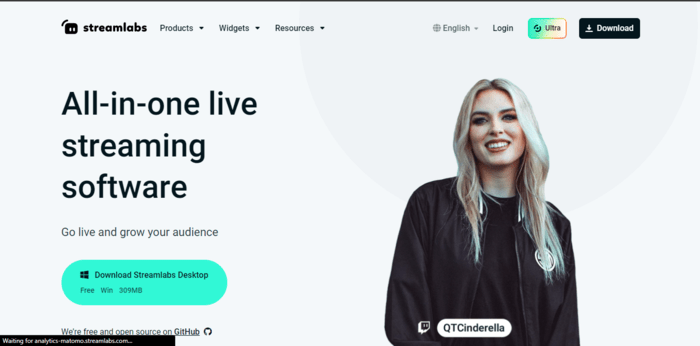 This is a feature-rich video streaming tool derived from the popular Open Broadcaster Software Suite (OBS). It offers virtually everything that StreamYard does plus more – creating stunning visuals, easy transitions between scenes, real-time reactions and other interactive tools. It also has support for Mixer and Twitch, two hugely popular streaming platforms.
XSplit Broadcaster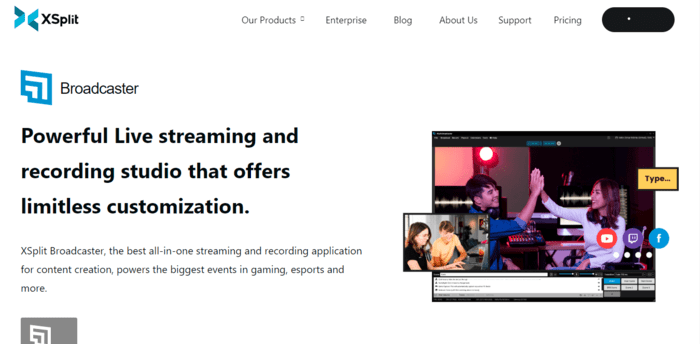 Another sought-after option when it comes to streaming solutions is XSplit Broadcaster. This one offers a lot of features like audio effects, chroma keying and customizable themes for unique looks as well as extensive platform support. It also allows broadcast automation with capture cards via an intuitive UI that reduces setup time significantly.
Nvidia Shadowplay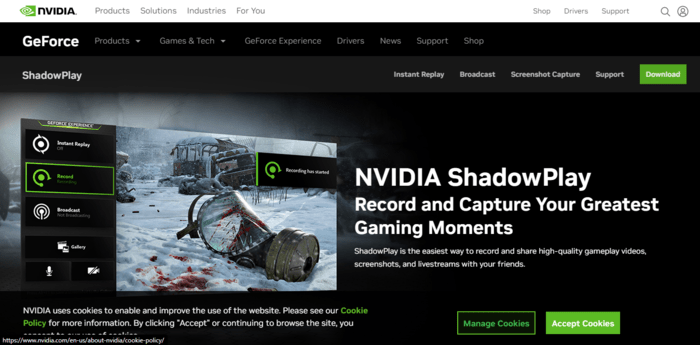 This is a feature-rich streaming solution from Nvidia, which has become incredibly popular among gamers for capturing near real-time visually appealing footage, with support for slow motion and an image-enhancing AI. It also allows you to live stream your gaming or other content to Twitch, Facebook Live and YouTube conveniently.
vMix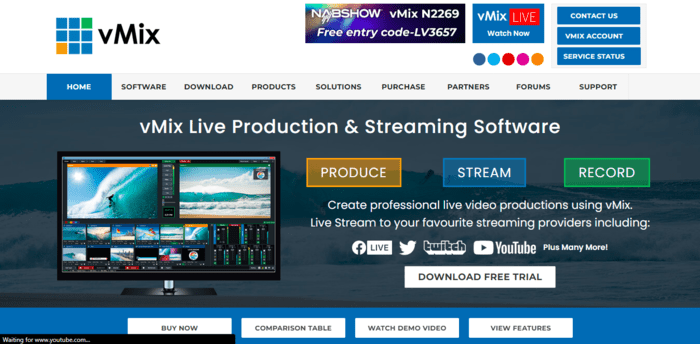 If you are looking for a versatile and powerful toolkit that can create high-quality live streams that can be used for a variety of purposes, from sports coverage to webinars, then vMix is the ideal choice. It has an array of features like chroma keying, multi-camera support and customizable design, as well as support for almost any streaming platform out there.
Xbox Game Bar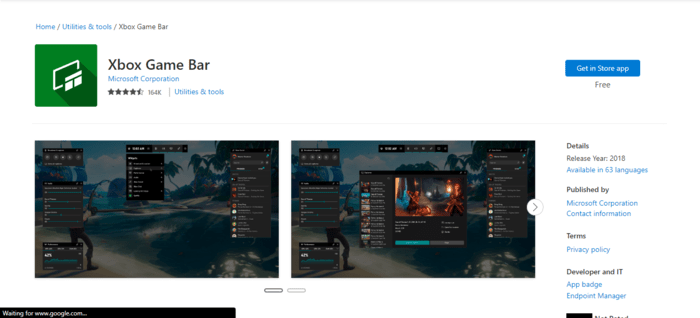 This is Microsoft's toolkit designed specifically with gamers in mind. It offers powerful screen recording capabilities along with audio adjustment options, which makes it an ideal choice for gamers who are serious about creating visually attractive, high-quality gaming streams. It also supports popular streaming services like Twitch, Mixer and YouTube.
Adobe Flash Media Live Encoder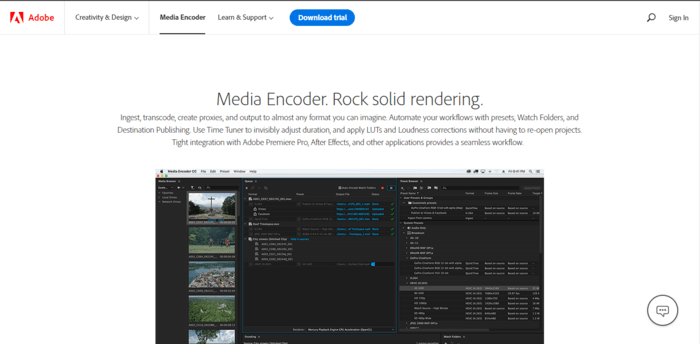 For those seeking a more affordable solution without sacrificing much on the feature side of things than Adobe's offering – The flash media encoder is perfect. This tool enables you to create some really stunning live broadcasting shows with special effects as well as providing customizable themes and broadcasting to various streaming platforms.
FFSPLIT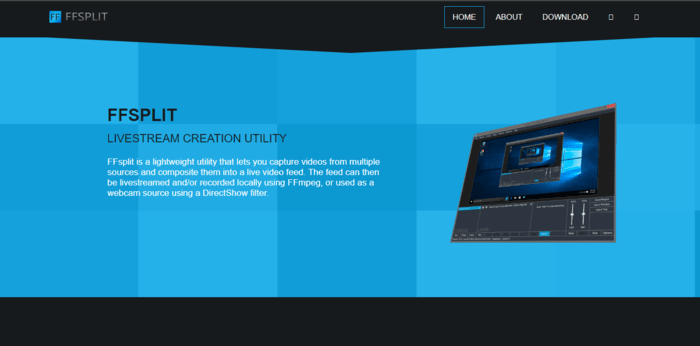 This open-source video streaming software is a great choice for those with lesser needs while still requiring the power of dedicated programs. Despite its relatively basic nature, FFSplit offers features like powerful picture-in-picture support, audio EQ adjustment and multiple format support, as well as Twitch streaming compatibility.
Bandicam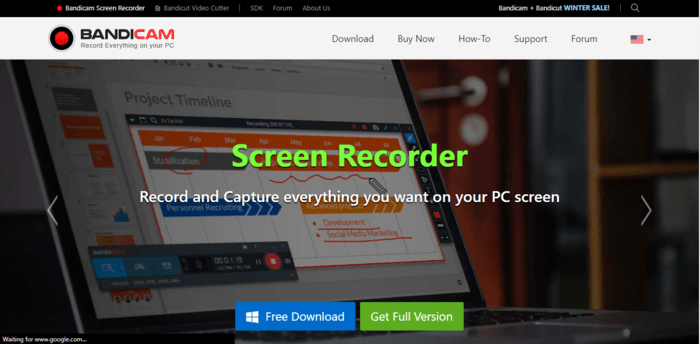 For PC gamers who are looking for a streaming solution with additional features like game recorders and webcam overlays, then this is the perfect tool for you. Bandicam has easily become one of the most popular solutions due to its extensive list of features as well as support for platforms such as Twitch, YouTube and Facebook, among more.
VokoscreenNG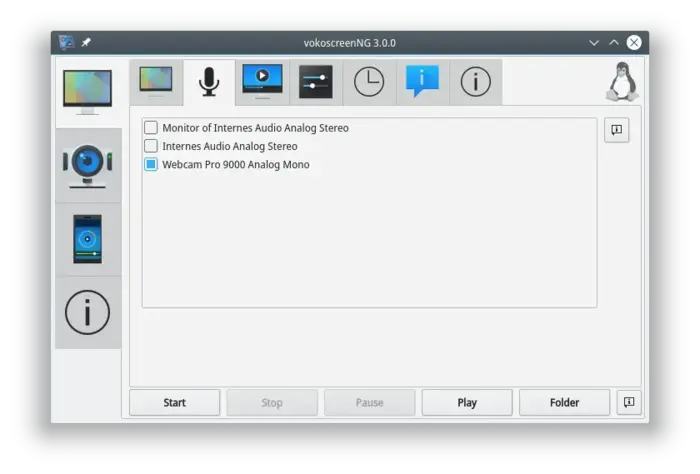 This open-source software is relatively lightweight, yet it packs a powerful punch in terms of video editing capabilities – making it ideal for creating high-quality live-streaming programs. Its features include a stream recorder, webcam support, and even scheduling – as well as improved audio manipulation options which makes it a great choice for content creation.
Wirecast Play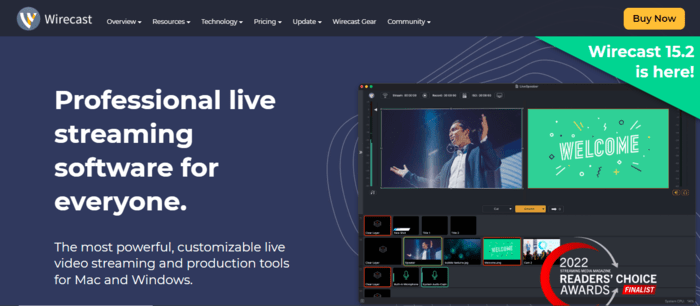 This is another feature-rich toolkit for video broadcasting that supports multiple sources such as webcams and conferencing tools like Skype and Zoom, making it an ideal choice for those who require flexibility with their video streams. It also offers platform compatibility with services such as YouTube and Twitch.
Lightstream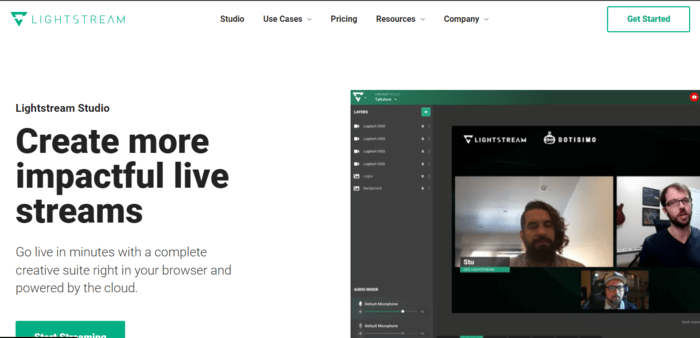 This well-rounded video streaming software is ideal for those who want an extensive list of features without the hassle of complicated setup procedures. Lightstream comes with a range of broadcasting options, scene editing capabilities and chroma key support – plus added robustness through its inbuilt analytics tool to help measure audience response quickly.
Ecamm Live (free trial)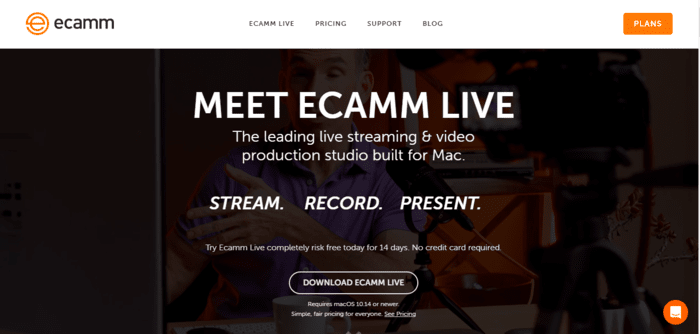 For those looking for an easy-to-use, Mac-exclusive solution, then this is the tool you are probably going to want. Ecamm Live's trial version offers real-time streaming editing and even videogram templates for fan engagement – in addition to FFMPEG support which enables custom video streams quickly.
ManyCam (free version)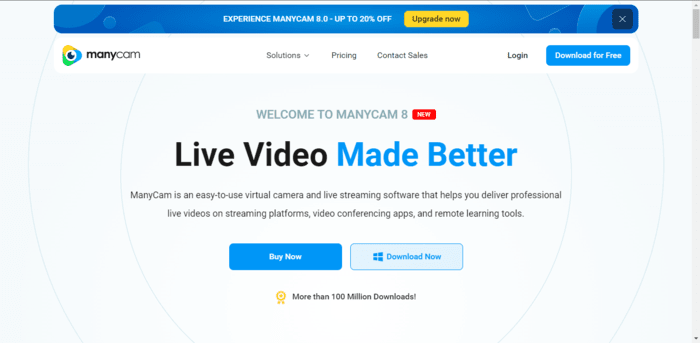 This software has a free version that incorporates the basics of what one needs from a streaming tool – with features like customizable backgrounds and support for up to 12 different video sources that can be used at once. It also allows streaming your content directly to online services such as Twitch, YouTube and even FaceBook Live.
Loola TV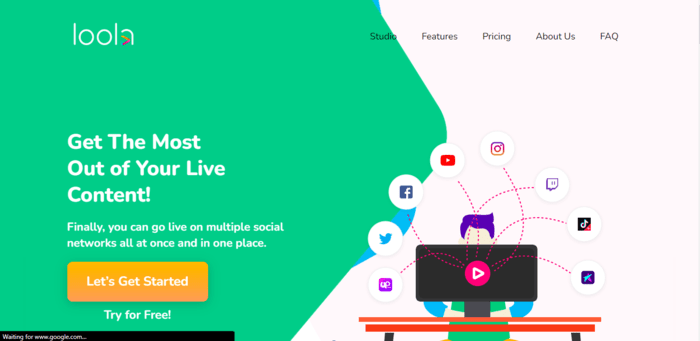 This is a popular choice among gamers who require extensive platform compatibility. With LoolaTV, you get access to easy broadcasting capability via its web app as well as integration with its own service, offering sophisticated analytics data on each of your channel's live streams.
Zoom (free version)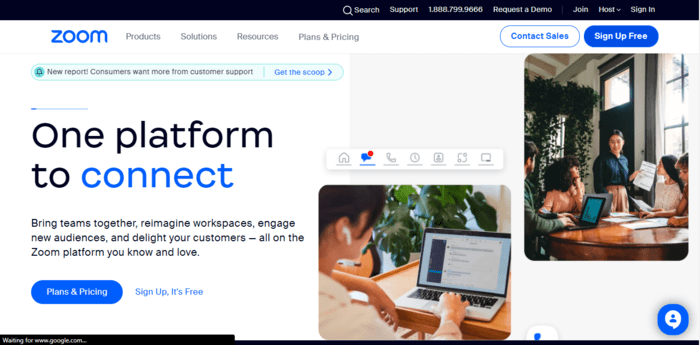 This online conferencing service has become one of the most popular tools for connecting people over digital media – and it's free to use. It offers a range of features, such as real-time collaboration on documents and meeting recordings, plus some nifty mobile device support that enables broadcasting in HD quality from anywhere.
Be.Live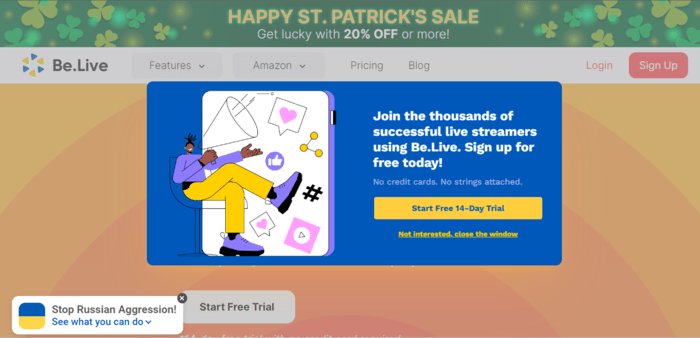 Don't be fooled by this tool's basic design – Be.Live is no slouch when it comes to streaming capability. It offers features like multi-camera switching for pro-quality live streams, audience engagement tools and recording capabilities with the option of auto-scheduled posts via social media integration.
Restream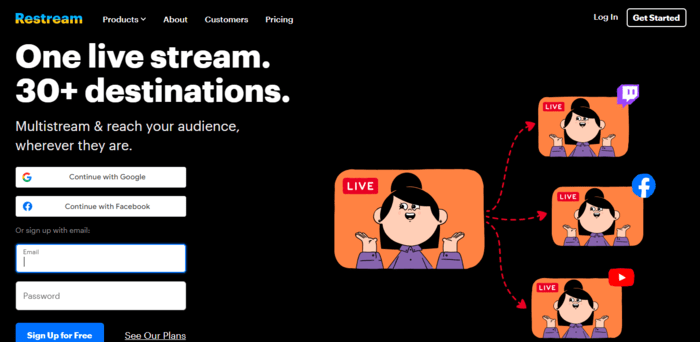 This software allows broadcasting content across multiple platforms, such as YouTube Live, Twitch and Facebook, all from a single location at once, making it easier than ever before to connect with large audiences. Its features include streaming analytics as well as an array of options for customizing your live show.
OneStream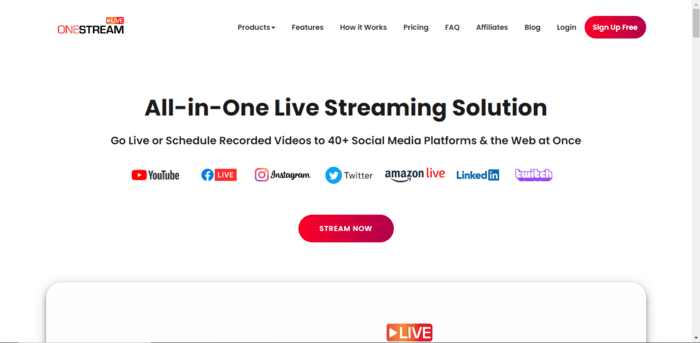 This innovative audio/video streaming software is specifically designed for efficiency and versatility, unlike most other tools out there – thanks to its integration with Microsoft Azure cloud service, which allows one-click broadcasting across multiple platforms without needing to set up anything manually.
Melon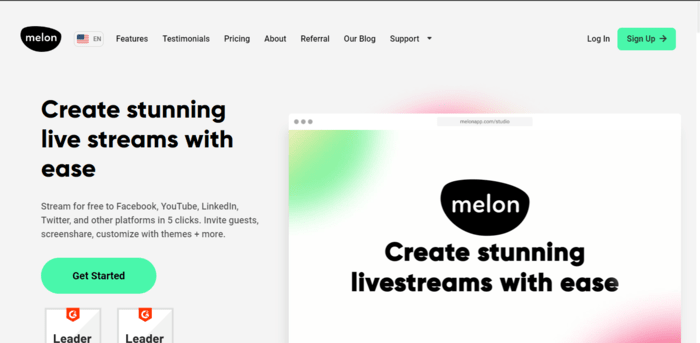 This impressive streaming solution is designed for simplicity and comes with a powerful suite of features to engage audiences. It also offers native integration with popular platforms like Twitter, YouTube Live, Facebook and others – making it the perfect choice for broadcasters on the go.
PromoTix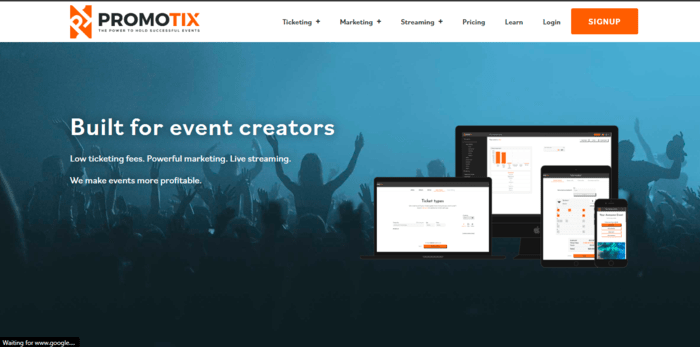 This mobile broadcasting platform allows you to create fun live streams easily without wasting too much time setting up complicated procedures or fiddling around with complex interface solutions – plus, its native integration with a variety of social networks allows you to monetize your shows quickly.
Filmora Scrn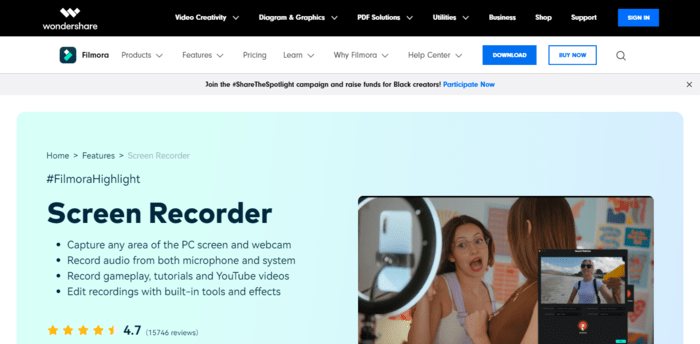 This is the perfect choice for gamers who require something capable yet light on their system resource usage. Filmora Scrn has features like 4K recording and text overlay that make it ideal for streaming high-quality gameplay footage without lagging or losing frame rate – plus, its inherent ease of use makes it popular among newbies in the gaming community.
StreamYard FAQs
What is StreamYard?
StreamYard is a browser-based digital content streaming platform that allows broadcasters to easily live stream audio/video programming to viewers. It has an array of features such as themed backgrounds, multi-user broadcasts, and the ability to go live on multiple social platforms simultaneously and offers powerful capabilities for creating high-quality live streams quickly and conveniently.
What platforms does StreamYard work with?
StreamYard works with popular streaming services such as YouTube, Facebook Live, Twitch and Mixer in addition to offering native support for Zoom.
How much storage space do I need for streams created using StreamYard?
The amount of storage space you need depends on the length of your broadcast and the quality settings chosen – generally, though, a standard-length stream takes up around 1 GB of storage space.
Can I use StreamYard for recording as well?
Yes, StreamYard can also be used to record videos – using its built-in live broadcasting features or from recorded footage stored locally on your computer.
Do I need special equipment to use StreamYard?
No, you do not need any special equipment since it is mainly browser-based software. However, you may want to consider investing in a camera and microphone if you plan on doing extensive broadcasting.
Conclusion
As the digital age continues to transform our world, streaming services have quickly become an indispensable asset for content creators looking to reach out and engage with their audience. StreamYard is one of the best tools available right now but it has plenty of alternatives – each offering its own unique set of features and capabilities that can help guarantee successful broadcasts regardless of the type of content you are creating.