StudentUniverse has been a household name for many students when it comes to booking affordable flight tickets and hotel accommodations. Established in 2001, the website provides budgeted flights from over 600 airlines as well as hotel room bookings all around the world at significant discounts on negotiated prices.
In addition, regular members may enjoy exclusive access to perks such as complimentary upgrades or cabin seat selection, depending on the airline.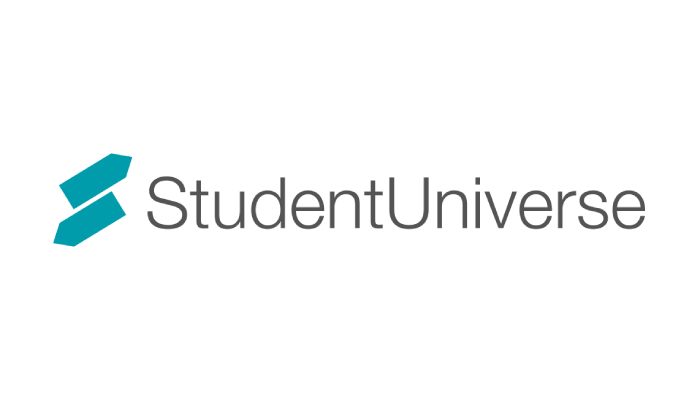 Current Status of StudentUniverse in 2023:
As StudentUniverse celebrates its 22nd year anniversary in 2023, it stands as one of the biggest digital student travel agencies and offers an extensive choice for students of every budget type.
Despite experiencing a slump in sales due to COVID-19 restrictions until 2020's end, StudentUniverse has managed to maintain its presence by revising its customer service process with robust security protocols that have won them millions of loyal customers in a short time span.
Here are 19 Alternatives to StudentUniverse for Flight and Hotel Bookings:
Flight and Hotel Booking Sites:
CheapOair: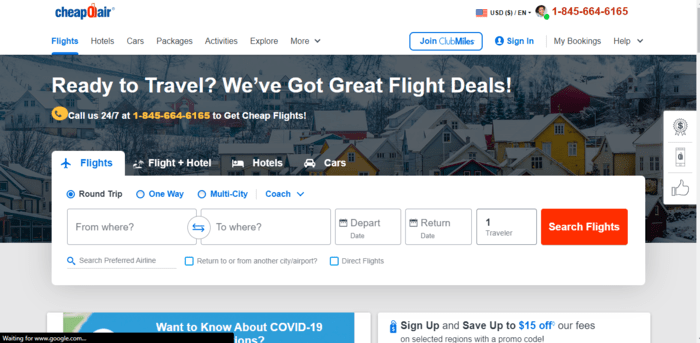 CheapOair provides some of the most economical flight tickets available without compromising on quality or service. It offers an easy-to-use User Interface, and a range of payment options, such as credit/debit cards and net banking etc., to make the booking experience quick and convenient.
STA Travel: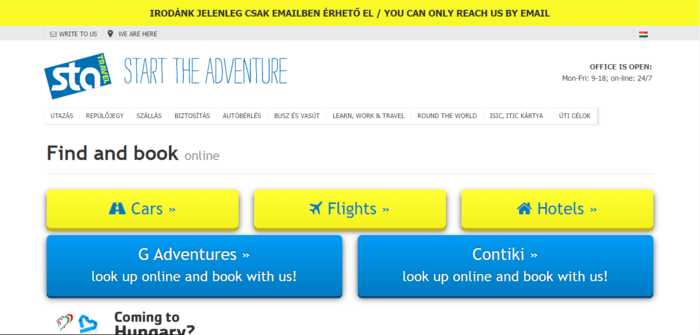 As one of the biggest travel agencies in the United Kingdom (UK), STA Travel offers flights all around different continents. Their website also provides exclusive discounts for students from some of the most popular airlines like Lufthansa and KLM Royal Dutch Airlines, which makes them ideal for student travelers on a budget.
Agoda: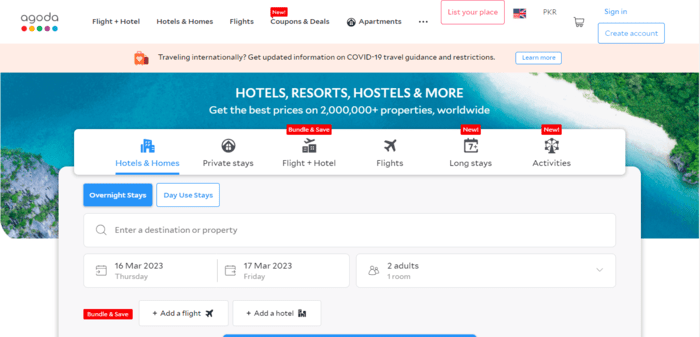 Agoda is one of the most popular online travel agencies that have more than 8 million hotels and flights across 170 countries around the world.
Their website provides an extensive list of filters to narrow down your hotel choice by location, amenities, ratings etc. For further discounts, you can always look for their flash sale offers which are updated regularly.
Booking.com: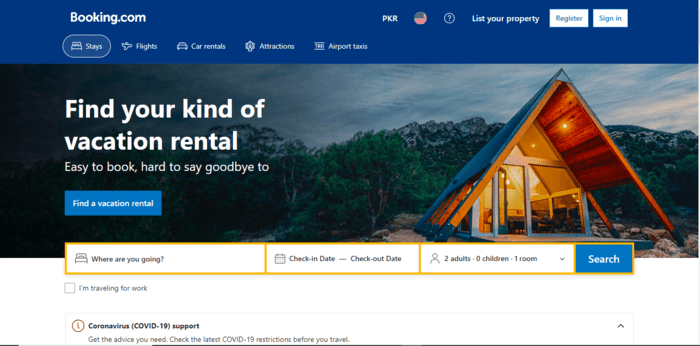 Operated by Booking Holdings, booking.com is one of the largest hotel and air ticket booking partners in the world. They provide a wide range of options for all types of customers ranging from budget-friendly rooms to luxury villas, with their filters and search engine tools.
Expedia: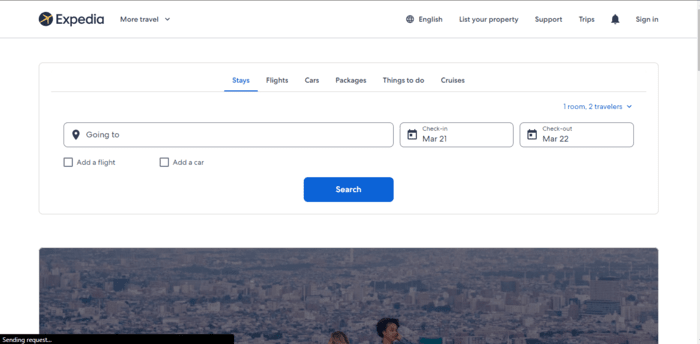 Expedia offers some very competitive prices along with access to many airline deals that are exclusive only on Expedia. Aside from flights, Expedia provides car rental services as well as travel insurance services for their customers.
Priceline: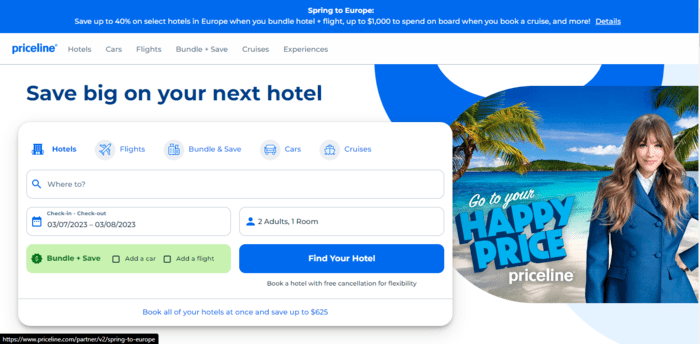 Priceline is known for its 'name your own price' feature, which can be used to bid on flights and hotels. Through this, users have the chance to save up to 40% if they are lucky enough. They also provide exclusive discounts and offers during special occasions like the holiday season.
Orbitz: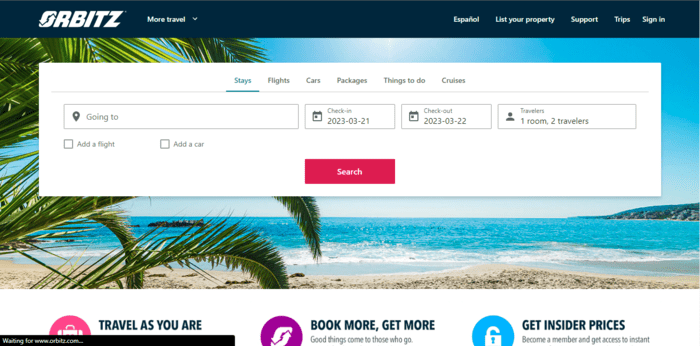 Orbitz presents a wide range of deals and discounts on hotel bookings, flights, car rentals etc. Aside from their search engine, which can provide options for every budget type, they also offer shopping vouchers that could be used to purchase services related to travel needs, such as booking activities.
Hotwire: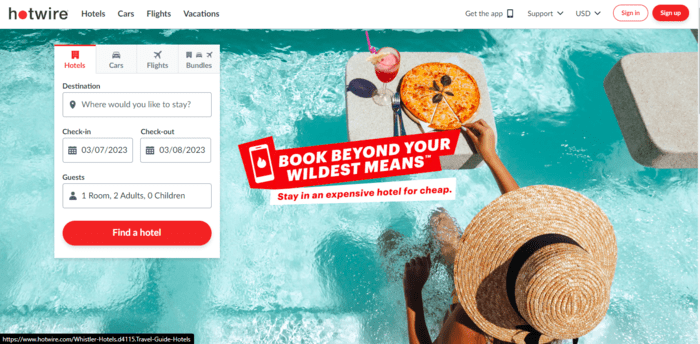 Hotwire is one of the latest entrants in the digital travel agency arena but has certainly proven itself by being a great alternative to StudentUniverse over time. They have payment options similar to most other services, and their lowest-price guarantee lends users the assurance of knowing they'll get the best deal every time.
Travelocity: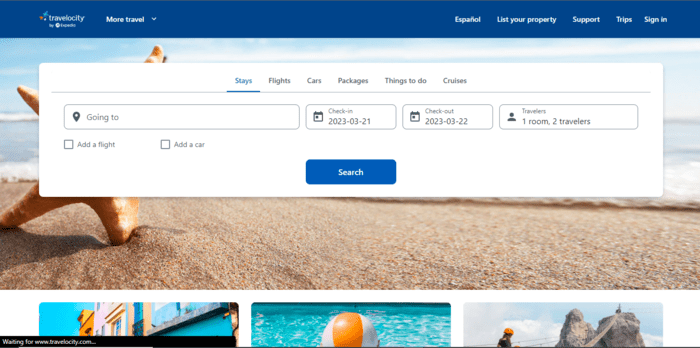 Established in 1996, Travelocity has been a long-time favorite for travelers ranging from budget-friendly customers to luxury stays. Aside from flights, hotels, car rentals etc.,
Travelocity also offers extracurricular activities such as shows, theme parks or concerts that could be a great addition to vacations along with exclusive discounts and offers.
CheapTickets: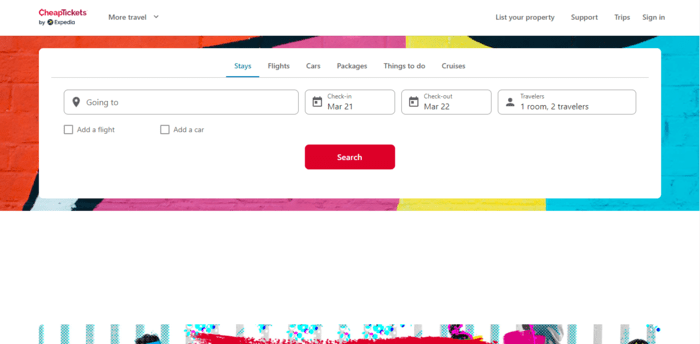 With access to a wide range of flights, hotels, car rentals and packages, CheapTickets is fast rising among student travelers as it promises some affordable prices. They also provide a great user experience by featuring interactive maps which can be used for navigation throughout the booking process.
Momondo: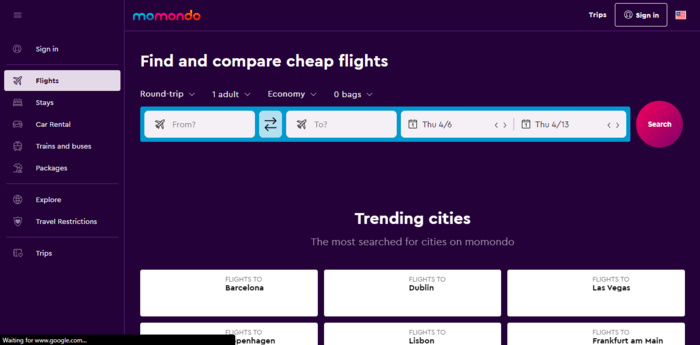 Momondo's signature asset is its vibrant color palette with a minimalist design which provides an easy-to-use platform. Through this, users can easily browse and compare deals across different travel sites, such as Expedia and booking.com, in order to find the best price available.
Hipmunk: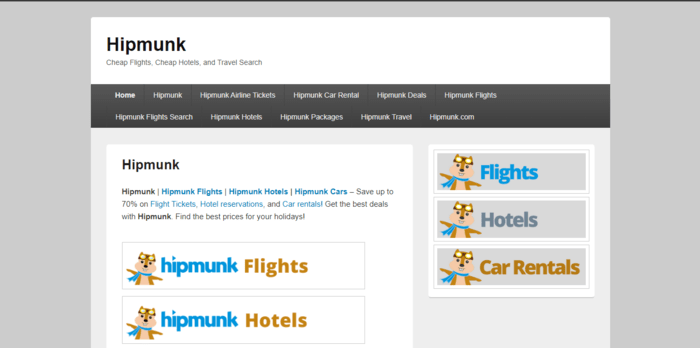 One of the most convenient options is Hipmunk, as they provide airline ticket prices sorted into graphs that could be compared on a sliding scale according to factors like duration or stops etc. During sales, they offer significant discounts while also allowing customers to choose their own seats on the plane.
Hopper: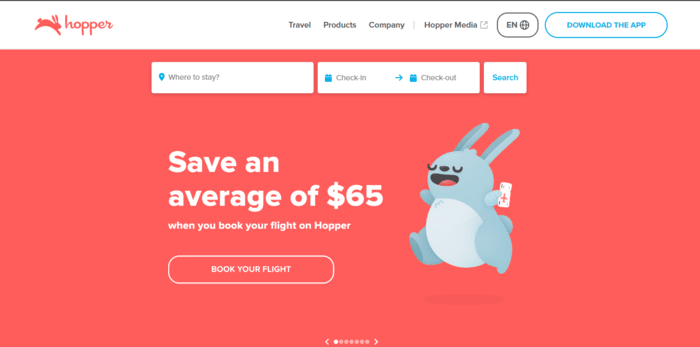 Hopper is one of the most successful airlines in terms of providing reasonable prices for flights and sometimes even lower than StudentUniverse.
They harness a range of AI protocols to always provide the best predictions about airfare, along with bonus features such as a personalized search engine that can recognize user patterns over time.
Flight Booking Sites:
Kayak: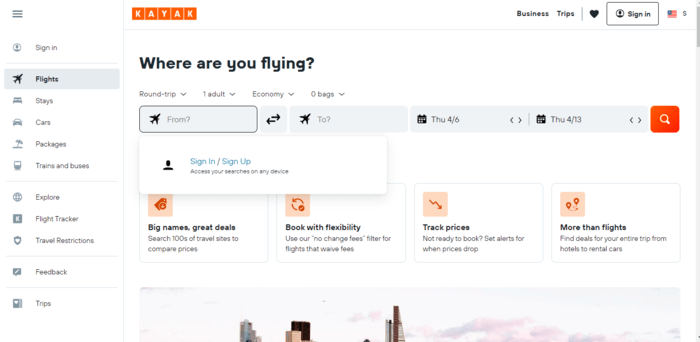 Kayak provides users with the ability to hunt for flight tickets not just on direct flights but also through connected cities with affordable transit services such as subways or trains. In addition, they provide various features like Price Alerts and Activity calendars, which can help in finding the best deals.
Skyscanner: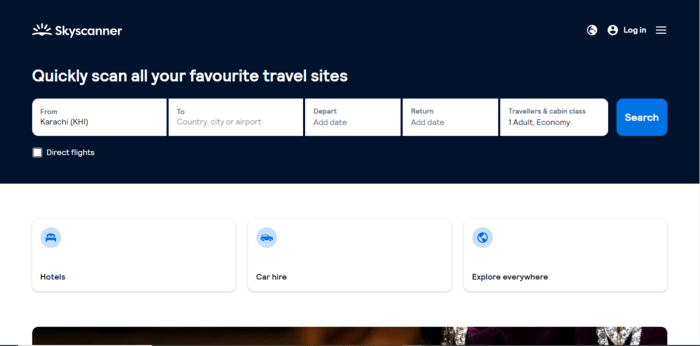 Skyscanner provides access to flight deals from over 600 airlines worldwide and is known for both its user-friendly design as well as a comprehensive search engine that provides results according to factors like duration, stops etc. in addition, they also have a service called 'Car Rental' that could be helpful while booking long-distance trips.
Conclusion:
StudentUniverse and its alternatives allow students all around the world access to affordable flight tickets and hotel bookings without having to compromise on quality or service.
With various features like Price Alerts, memberships etc., these services can greatly help in finding the perfect getaway at a much lower price than expected.
Hopefully, this article has provided students with ample options to choose from when booking their vacation or international travels. Find the right answer and easily book your trip with StudentUniverse.
StudentUniverse FAQs:
Q1: What advantages do I get by becoming a Member of StudentUniverse?
Joining StudentUniverse membership comes with exclusive benefits including complimentary upgrades and seat selection, depending on the airline. As a member, you will also get access to special discounts and frequent deals which are not available for non-members.
Q2: How do I find out about special offers?
To stay up to date with exclusive deals and offers, visit the StudentUniverse homepage. You can also sign up for their newsletter, which will send you regular updates on the best flight and hotel prices.
Q3: What payment methods do you accept?
StudentUniverse currently accepts most major credit/debit cards such as Visa, MasterCard, American Express etc. Apart from these, you can also use certain alternative payment methods such as Apple Pay, PayPal and Google Pay.
Q4: What customer service processes are available for StudentUniverse?
StudentUniverse has a very robust customer service policy. They offer live chat support throughout the day in multiple languages along with telephone numbers to get direct help from customer care personnel. Additionally, they provide ticketing assistance in case of any booking issues.
Q5: How can I cancel my ticket?
Tickets purchased through StudentUniverse are subject to the airline's cancellation policy. If you need to make a change or other service-related request, please contact their Customer Care team, who will assist in making modifications wherever applicable. All associated charges or fees may apply.
Q6: Is there a satisfaction guarantee with StudentUniverse?
Yes, StudentUniverse guarantees the best price and quality service to its customers. In addition, they provide 24-hour customer care along with customizable support packages depending on individual needs.
Q7: Are my bookings secure when I book through StudentUniverse?
StudentUniverse has implemented rigorous security protocols to ensure the safe and secure processing of payments. All users' data is treated as strictly confidential and will not be shared with any third parties.