The markets are picking up again and Bitcoin remains king. The original cryptocurrency has once again led this mid-bear market rally to breathe in some fresh air and positive market sentiment for the first time in a year. 
However, some cryptocurrencies that once held the top of the market and were considered leaders in the industry have fallen off the grid. This is the case for EOS, which, from a top 10 crypto has been pushed down by competitors and poor market conditions. 
In this article, we provide a thorough overview of EOS and Bitcoin, allowing you to decide whether an EOSBTC exchange makes sense at this very moment. We will also examine some price predictions for both of these cryptos, providing you with some insight into future price action. 
EOS Overview
EOS emerged on the market in early 2017, allowing it to ride the bullish wave to the top of the crypto charts at that period. After a highly successful ICO that gathered $4.3 billion, the EOS blockchain had everything going for it. It promised scalable blockchain solutions and innovative tech to handle smart contracts. 
However, very few of these promises were met over time, and the price of the token quickly crashed. Moreover, the allegation that the price during the 2017-2018 market cycle was heavily manipulated by wash trading didn't do the protocol any favors regarding investor sentiment. 
As a result, EOS has slowly dropped off the map, as the market was overtaken by more competent projects that managed to provide real-world applications. 
BTC Latest Updates
BTC, on the other hand, never ceases to amaze. Even though it doesn't have the high volatility of some other tokens, the original cryptocurrency leads the markets and still points the general price direction for altcoins. 
With institutions adopting Bitcoin massively, it seems that this crypto hasn't said its last word yet. On the contrary, it has become the flagbearer for the entire crypto industry, decentralization, and everything blockchain stands for. 
What Awaits EOS/BTC in the Future?
As you might imagine, Bitcoin has a lot more potential than EOS, considering the developments over the years. Where EOS is facing fierce competition with Ethereum, Avalanche, Solana, Polygon, Dogecoin, and similar protocols, Bitcoin remains king in its niche. The analysts we consulted are taking these factors into consideration and providing the following forecasts. 
BTC Price Prediction
Bitcoin has been leading the market in the past month and showing the direction for all other coins. The recent increase in price from $16,000 to around $23,000 has played in favor of market sentiment and allows some bullish predictions in the mid and long term. 
Digitalcoinprice.com sees Bitcoin reaching as high as $50,529.34 in 2023, more than doubling its current price. In the longer term, we should expect BTC to reach $83,535.59 by 2025 and $240,061.28 by 2030. 
Priceprediction.net is similarly optimistic. Their targets are as follows —  $38,660.40 for 2023, $85,763.24 for 2025, and a stunning forecast of $567,926.15 for 2030.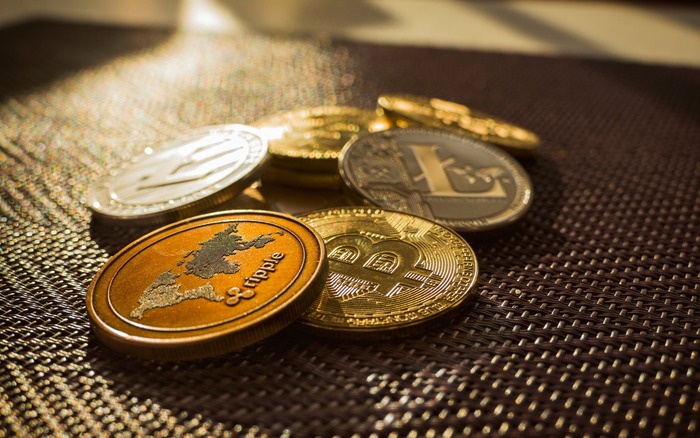 EOS Price Forecast
If you have read this far, you might already know that the EOS price is struggling, with a price of $1.1. That said, analysts still provide some growth predictions. 
Digitalcoinprice.com gives a target of $3.98 for 2025 and $11.51 for 2030. Priceprediction.net is in the same ballpark, with a target of $3.74 for 2023. Their 2030 prediction is more bullish, however, with $22.69 per EOS token. 
Check out https://godex.io/exchange/usdt-to-btc for the best rates and most private exchanges. 
Is It Time to Swap EOS for BTC?
All the signals show that Bitcoin is here to stay, whereas EOS' future is not that certain. At this point, exchanging EOS for BTC might be the best move to prepare yourself for the eventual bullish cycle that might come in the near future. While less volatile, Bitcoin provides a stronger long-term opportunity.