Being featured on an interview-style podcast is a great way to reach audiences who might otherwise never hear of you. And even if the podcast isn't very popular, your name will forever be associated with it online — at least until the podcast host folds up their tent and takes down their episodes. 
But let's face it. Everyone seems to have a podcast these days, and with a little effort, scoring a guest spot isn't that difficult. What's harder is being the sort of podcast guest that resonates with audiences. That hosts love and want to have back on the show.
Really standing out as a podcast guest requires some preparation. Here's what you should do ahead of your first appearance to sound smarter, more confident, and more engaging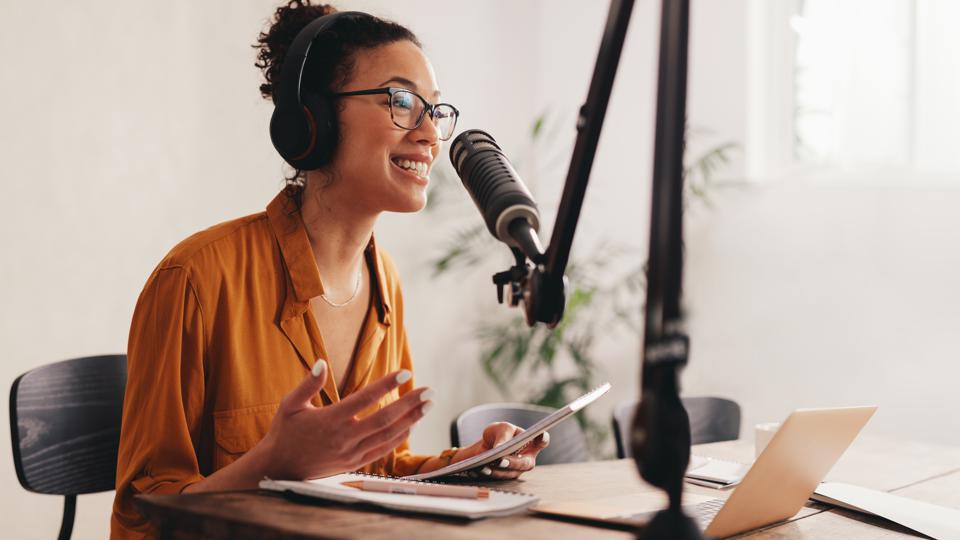 Set Yourself Up for Success by Focusing on What You Know
A well-organized podcast host should send you an outline of an interview-style podcast episode in advance, assuming the interview isn't expected to be adversarial or break news. (This is rare in the podcasting world.) 
If they do, you'll have an opportunity to refine the outline to ensure you're in your wheelhouse. Even if not, you should know the general topics you're going to discuss, which should help you hone your delivery to focus on your core areas of expertise. 
This podcast episode featuring Kris Duggan, a serial entrepreneur and tech executive, shows how important it is to talk about what you know. Duggan is confident and insightful throughout, leaving the audience smarter than they were before. It's clear he knows his stuff — and that's where you want to be too.
Talk Slower Than You Think Necessary
Practice public speaking at home before you record your interview. Not because you'll be speaking in front of a live audience — that's not how podcasts work — but because post-editing can only do so much to corral a rushed, scattershot delivery.
If nothing else, try to talk more slowly than you think you should. We tend to underestimate how quickly we talk, especially if we're not used to public speaking (or media interviews). If you're looking to enhance your public speaking skills further, consider practicing with a friend who can provide constructive feedback on your pacing and clarity. Additionally, if you aspire to share your ideas on a larger stage, you might want to explore resources on how to become a TED Talk speaker to refine your delivery and message.
Pretend You're on Camera (Even If You're Not)
Many podcasts film hosts and guests, so you might not have to pretend. If your interview is audio-only, pretend that you're on camera anyway. Make eye contact with your computer or external camera, sit straight, smile as you speak, and on and on. Your "on-ness" will come through the mic, conveying confidence and enthusiasm to the host and your audience.
Know What's Being Asked in Advance and Prepare Accordingly
Back to the prep process: Because informational podcast appearances are rarely adversarial, the host shouldn't have a problem sending questions in advance, even if they don't have the time or aren't willing to send a full outline. 
Use those questions to prepare answers in advance. Bullet form works best because it's easier to rehearse and read from during the interview itself. Plan for at least an hour of preparation per 30 minutes of airtime, at least for your first few appearances.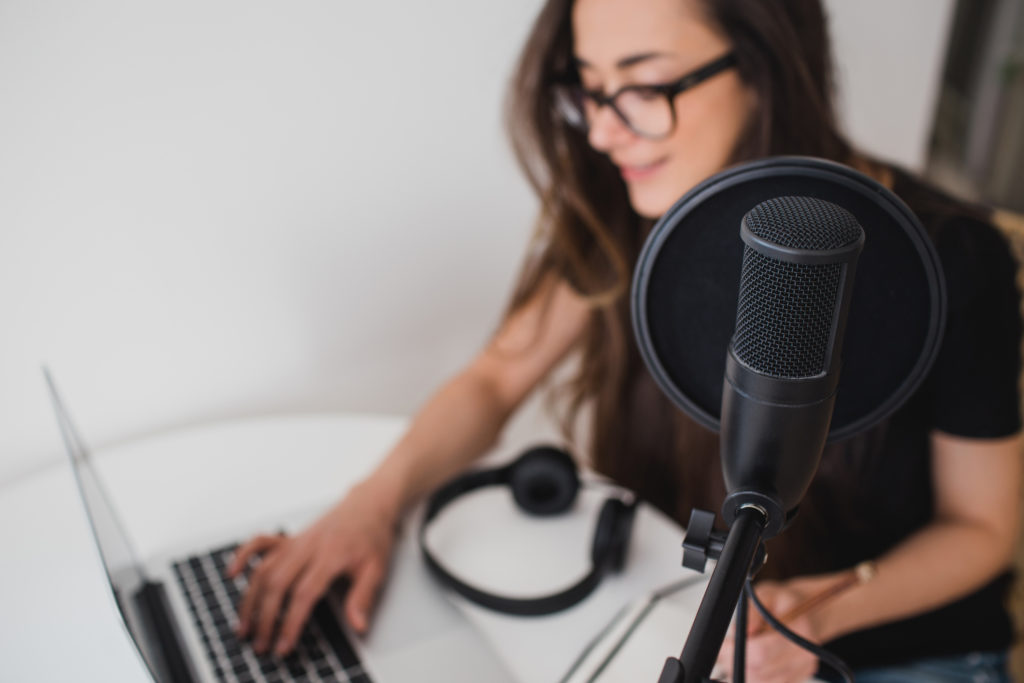 Be Confident (And Show It)
The best Joe Rogan podcasts almost all have one thing in common: The guests clearly know what they're talking about. Rogan is seen as such a good host because he tends to let his guests talk (and talk and talk) with minimal interruption. The assumption is that they know more about the topic than the audience does, and certainly more than Rogan himself.
You know more than your audience about whatever you're going to discuss on your podcast too. Let this be your mantra as you prepare and once you're on-air too. And don't be afraid to show it.
It's Your Show — Act Like It
The nice thing about being featured on an interview-style podcast is that it's usually a leisurely affair. Episodes typically run 30 to 60 minutes and often have just one or two guests who appear separately or together depending on the format and topic. You don't have to worry about preparing punchy soundbites or fitting complex answers into 15-second slots.
In fact, you can think of your podcast appearance as your show. Even if that's not technically true — the host is still in charge — you've been brought on to share your expertise and enrich your audience's world. (Corny, but true.) 
So, act accordingly.