Most pre-teens and teenagers use social media in some way and have online profiles on social networking sites. Several people frequent these websites daily.
Social media has numerous benefits, but it also comes with pitfalls that young people should avoid. When people share anything online, they don't always make the best decisions, which might cause issues.
Discussing social media usage with your children is vital so they can strike a balance.
Why Talk About Social Media?
Social networking websites and downloadable content are available to your youngster if they can access the internet. It's important to talk to them about the applications they use or the websites they visit before something goes wrong.
Remember that young people frequently get access to new platforms before they become widely used. This implies that until you ask your child about a platform they use, you might not be aware of it.
Communicating with your child early on will help them get comfortable sharing this crucial information with you. At first, discussing social media and internet behaviours can feel unpleasant. You make these interactions seem natural and unobtrusive by getting them started early. If you've previously created a secure environment for that kind of conversation, your child will feel more at ease approaching you for assistance if anything awful or worrying does occur.
Learn more about the privacy rules and settings on the websites your kids visit. You are responsible for ensuring that your children respect the 13-year-old minimum age requirement on many websites. If you haven't already, you can create your own account so that you are familiar with the website and informed of any modifications the site developers make to the privacy settings.

Tell your kids that it's crucial to keep personal information about you and your family private. This holds for whatever writing or images they publish. Some ground rules can be that they refrain from mentioning your family name, your hometown or where they attend school.

Discuss their positive and negative internet experiences with them frequently. If you believe they are feeling scared or anxious about something, they can tell you anything about what's happening in their networks.

Assist them in being cyberbullying-aware. While they may be fully aware of it, your children may not know what to do if it occurs to them. Let them know that they may talk to you or their teacher if they believe they are being cyberbullied. Ensure they comprehend the significance of speaking to others online in the same manner they like to be spoken to.

Discuss privacy and permanency. Inform them that everything uploaded online stays there forever. After that, check the platform's privacy settings to ensure their data and activities are safe. Inform them that they should only communicate and connect with individuals they know in person.

Explain both acceptable and unacceptable online conduct. Speaking politely to people online in the same manner as you would in person is healthy. Depending on age, you could talk to your child about improper communication and cyberbullying. Discuss how to spot this harmful online behaviour and what to do if you encounter it or become the subject.
Pros & Cons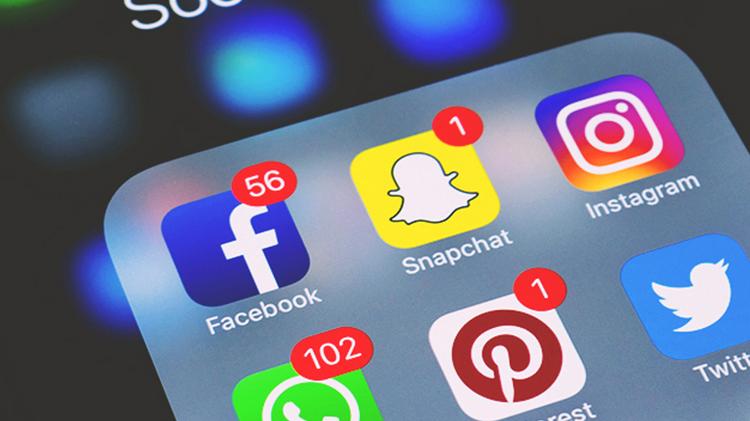 The most important lesson to be learned is that social media is here to stay, for better or worse. It is reasonable to argue that the positives and drawbacks are equal. ExpressVPN's research also reveals the rising number of adverse effects of social media on children.
Positives

:
Keeping in touch with friends

Discovering groups and resources for help concerning certain pursuits or personal difficulties

Exchanging music, art, and other interests

Experimenting with and securely expressing themselves
Negatives:
Exposure to risky individuals and harmful content

The possibility of cyberbullying, as well as how it relates to despair and suicide

Excessive disclosure of personal information 

Prolonged exposure to commercials and other forms of interruption 

Privacy issues, such as data collecting and identity theft 

Interference with sleep, exercise, homework, other family activities, etc.
For the reasons listed above, using social media responsibly and safely is crucial. You don't want to foster a culture where online predatory behaviour and cyberbullying flourish as parents or legal guardians. You don't want arbitrary strangers to get in touch with you or have access to your personal information, either.
Conclusion
By imposing restrictions on media consumption, parents may further assist in keeping children anchored in reality. Establish certain guidelines about technology usage, such as keeping computers in the home's common areas and avoiding using cellphones or laptops in bedrooms.