Technology has become an integral part of our lives, revolutionizing the way we communicate, work, and live. As a tech student, it's crucial to master the art of technology to thrive in this digital era. In this article, we will explore various strategies and insights to help you become a proficient tech student. Whether you're just starting your journey or looking to enhance your existing skills, this guide will provide valuable tips and techniques to accelerate your learning and growth.
In today's world, technology permeates every aspect of our society, from business and healthcare to entertainment and communication. As a tech student, you have the opportunity to shape the future through innovative ideas and solutions. However, this journey comes with its own set of challenges. It requires dedication, perseverance, and a strong foundation in the core concepts of technology.
Building a strong foundation
To become a master of technology, it's essential to start with a solid foundation. Focus on understanding the fundamental principles and theories that underpin various technological domains. Whether it's programming languages, network architecture, or database management, a thorough understanding of these concepts will serve as a strong base for your future endeavors.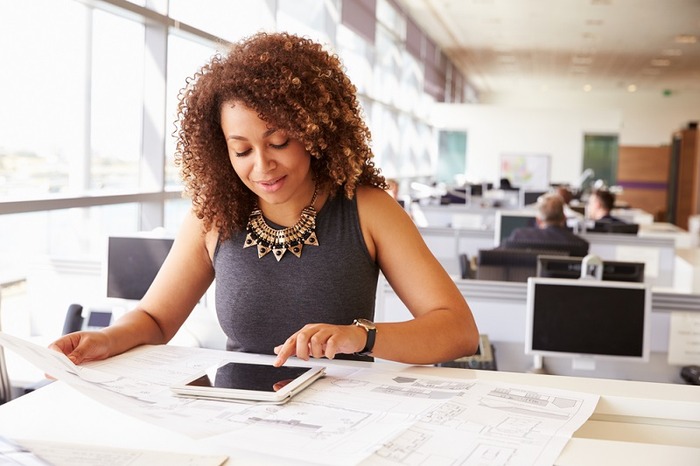 Additionally, practical experience plays a vital role in mastering technology. Seek opportunities to apply what you've learned through hands-on projects and real-world applications. Building projects, participating in hackathons, or contributing to open-source initiatives can provide valuable experience and enhance your problem-solving skills.
Core technical skills
To excel as a tech student, it is crucial to develop a strong foundation of core technical skills. These skills serve as the building blocks for your future success in the field. Some essential technical skills include:
Programming: Learning programming languages like Python, Java, or JavaScript is essential for developing software, websites, and applications.

Data Analysis: Understanding data analysis techniques and tools enable you to extract insights and make informed decisions.

Network Fundamentals: Familiarizing yourself with networking concepts and protocols is vital for working with computer networks.

Cybersecurity: Given the increasing prevalence of cyber threats, knowledge of cybersecurity principles and practices is highly valuable.
Practical application
Applying your technical skills to real-world projects is a crucial step in your journey as a tech student. Seek opportunities to engage in hands-on projects, such as internships, hackathons, or personal projects. These experiences allow you to apply what you have learned, enhance your problem-solving abilities, and gain practical insights into the industry.
Effective learning strategies
To optimize your learning journey, it's crucial to adopt effective strategies. Begin by setting clear goals and objectives for what you want to achieve. Break down complex topics into smaller, manageable tasks, and create a structured study plan. This approach allows you to track your progress and stay motivated.
In the digital age, there's a wealth of online resources and courses available. Leverage these platforms to enhance your understanding of specific technologies. Take advantage of interactive tutorials, video lectures, and coding challenges to reinforce your knowledge. Remember to seek out reputable sources and invest time in exploring different perspectives.  
For example, https://cheappaperwriting.com/cheap-research-paper-writing-service/ website can provide valuable insight into a variety of topics related to technology and programming languages. With their help, you'll get access to the latest developments in the field and hone your skills quickly. 
Developing problem-solving skills
Problem-solving is at the core of technology. As a tech student, honing your problem-solving skills is crucial for success. Embrace critical thinking and analytical abilities to tackle complex issues. Practice coding and algorithmic problem-solving regularly to sharpen your logical reasoning and coding proficiency.
Participating in tech competitions, challenges, and coding contests can provide a competitive environment to test your skills. Engage in group projects and collaborations to learn from peers and gain exposure to different problem-solving approaches. These experiences not only expand your skillset but also cultivate teamwork and collaboration, essential qualities in the tech industry.
Building a network and collaborating
In the world of technology, networking is key. Join online tech communities and forums to connect with like-minded individuals. Engage in discussions, seek advice, and share your experiences. Networking allows you to broaden your knowledge, gain insights from professionals, and stay updated with the latest trends.
In addition to online communities, attend tech conferences, seminars, and workshops to meet industry experts face-to-face. Build relationships with professionals who can mentor and guide you on your journey. Collaboration with peers on group projects or hackathons fosters teamwork and provides opportunities to learn from other's expertise.
Keeping up with the latest trends
Technology is a rapidly evolving field, and staying updated is vital for your growth as a tech student. Embrace the curiosity to explore emerging technologies and innovations. Subscribe to influential tech blogs, newsletters, and publications to keep abreast of the latest trends and advancements.
Follow influential figures in the tech industry on social media platforms. Engage with their content, ask questions, and learn from their experiences. Cultivating a habit of continuous learning and exploration will ensure you remain at the forefront of technological advancements.
Internships and work experience
Internships and work experience play a pivotal role in a tech student's journey. Seek opportunities to work with reputable organizations, startups, or research institutions. Internships provide hands-on experience, allowing you to apply your knowledge in real-world scenarios.
Additionally, internships offer exposure to industry practices, technologies, and workflows. They also help you build a strong professional network and provide valuable insights into potential career paths. Make the most of your internships by seeking feedback, learning from experienced professionals, and adding the projects you worked on to your portfolio.
Overcoming challenges and failure
Technology is a domain that often comes with its fair share of challenges and failures. When faced with coding errors or bugs, it's essential to maintain a positive mindset and approach them as learning opportunities. Learn from your mistakes, seek help when needed, and persist in finding solutions.
Developing resilience and perseverance is crucial in the face of challenges. Embrace a growth mindset and understand that setbacks are an inherent part of the learning process. By approaching obstacles with determination and a willingness to learn, you can overcome them and grow as a tech student.
Personal growth and continuous learning
Becoming a master of technology goes beyond the classroom. Cultivate a mindset of continuous learning and personal growth. Pursue further education through online courses, certifications, or advanced degrees to deepen your knowledge in specific areas of interest.
Expanding your horizons beyond your core curriculum is also beneficial. Explore related fields such as data science, artificial intelligence, or cybersecurity. The interconnectedness of technology domains allows you to acquire a broader skillset and adapt to the ever-evolving tech landscape.
Resources for continuous learning
The internet offers a wealth of resources to aid your continuous learning journey. Online platforms provide a wide range of educational content, including tutorials, articles, and video courses, covering various tech subjects. Additionally, reputable websites, industry forums, and online communities can be excellent sources of information, enabling you to learn from experts and connect with like-minded individuals.
Conclusion
Becoming a proficient tech student requires dedication, continuous learning, and a passion for technology. By building a strong foundation, adopting effective learning strategies, and honing problem-solving skills, you can set yourself up for success. Embrace collaboration, networking, and staying updated with the latest trends to remain relevant in the tech industry. Overcome challenges with resilience and a growth mindset, and never stop pursuing personal growth and continuous learning.
Remember, the journey of mastering the art of technology is not without its hurdles, but with determination, perseverance, and the right mindset, you can become a skilled and successful tech student.
FAQs
How can I start building a strong foundation in technology?
Begin by understanding the core concepts and fundamentals of various technology domains. Emphasize practical applications and hands-on experience to solidify your understanding.
What are some effective learning strategies for tech students?
Set clear goals, create a structured study plan, and leverage online resources and courses. Break down complex topics into manageable tasks and reinforce your knowledge through practice and repetition.
How can I enhance my problem-solving skills as a tech student?
Engage in critical thinking, practice coding, and algorithmic problem-solving regularly, and participate in tech competitions and challenges. Collaboration with peers on group projects can also help broaden your problem-solving abilities.
Why is networking important for tech students?
Networking allows you to connect with professionals, gain insights, and stay updated with the latest trends. It provides opportunities for collaboration, mentorship, and building a strong professional network.
How can I stay updated with the latest trends in technology?
Subscribe to influential tech blogs, newsletters, and publications. Follow industry experts on social media platforms and attend tech conferences, seminars, and workshops to keep abreast of the latest advancements.