Call tracking is one of the most effective marketing analytics tools to include in your business, so if you're unfamiliar with it, we're here to give you the fundamentals.
Read on to learn the 5 Ws of call tracking – what, who, when, where, and why – so you have a full understanding of this advanced software.
What is call tracking?
Call tracking is an analytics tool that allows you to track all of your phone calls, to see which of your marketing campaigns and sources are driving engagement.
It's important to have a tool that provides crucial data on various aspects of your calls, showing you where they're coming from, and how.
Call tracking lets you assign unique phone numbers to each of your online and offline campaigns. So, each time you receive a call from a customer, you'll know which campaigns and channels they called from.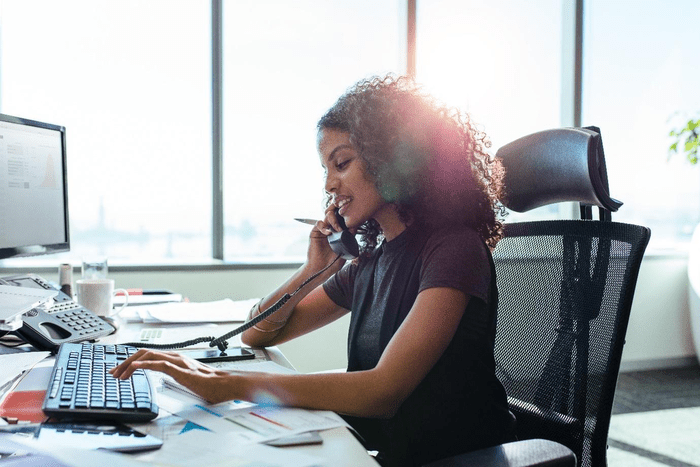 More importantly, you can obtain a more advanced type of call tracking for more extensive analytics. For instance, basic call tracking will only assign one phone number per channel, which offers limited insights.
Alternatively, expert visitor-level call tracking will help you see the entire customer journey from their first visit to the point at which they called, and their interactions after. This applies even if the customer leaves their session and then returns to your website.
Who is call tracking for?
Call tracking is the perfect software for any business that's striving for an increase in their leads and sales and a deeper understanding of the customer experience within their marketing.
Phone calls are one of the biggest contributions to your brand visibility and revenue, so it's essential you have the right tools in place to help you analyze how your customers are engaging with your business.
If you're looking for new ways to elevate your marketing, then this advanced software is for you.
When should you use call tracking?
Since call tracking is one of the most effective tools for your marketing, the best time to implement this software is as soon as possible.
Whether you've recently discovered call tracking, are in the process of a business startup, or you're entering a new quarter full of fresh strategies and direction for your marketing, call tracking can make a significant difference.
Where is call tracking best to implement?
As mentioned above, call tracking can be an expert solution for any type of business looking to improve its marketing.
That being said, there are various industries where call tracking can make a huge impact on your customer engagement. This can include:
Boosting move-ins for your care home

Increasing sales in your car dealership

Enhancing your services in your marketing agency
In each business, the best place to manage your call tracking software is most likely with your marketing team.
Why should you use call tracking?
There are many reasons why you should incorporate call tracking into your business, including:
A complete picture of your marketing performance
Call tracking software gives you a full overview of your marketing performance, so you have a clear understanding of which marketing campaigns and channels are driving the most calls.
The software bridges the gap between both your online and offline marketing, to help you analyze your marketing in its entirety. For instance, you'll be able to see how many calls are coming from your Facebook pages, as well as people who saw your billboard ads.
The more extensively you can analyze your marketing, the more effective your strategies will be.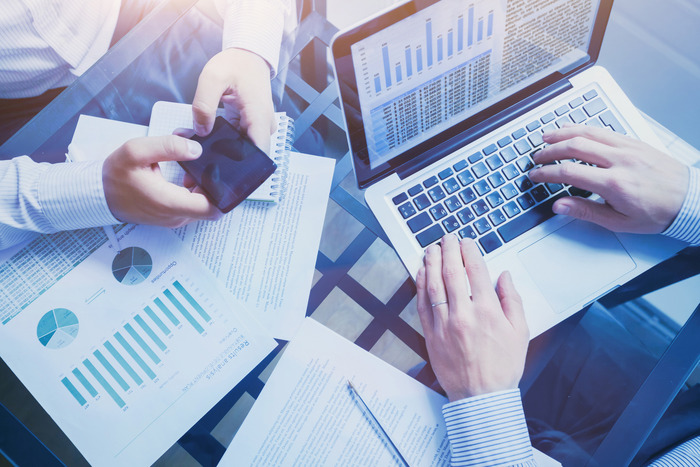 Insights into Customer behavior
The software will help you understand customer behavior, and get a firmer grasp of what customers want to see in your marketing efforts.
You'll be able to track which campaigns and channels are driving the most calls, as well as the specific journeys each customer takes through these touchpoints.
This will help you understand what marketing styles are best suited to your customer audience to increase engagement – e.g., social media channels, telemarketing, pay-per-click (PPC) ads, etc.
Seamless setup and integration
Call tracking can also be smoothly incorporated into your business, and seamlessly integrated with other solutions you're using.
Despite the software adding new phone numbers to help track your calls, each of these numbers can be routed through to your existing numbers, so there's no need to change your system.
The software can be quickly integrated with other leading tools, such as Facebook, Google Ads, Salesforce, and much more. This will help you draw useful analytics from every section and tool within your marketing, for more accurate insights.
—
With a full understanding of call tracking – and its 5 Ws – you're now ready to start implementing your own advanced software in your business.