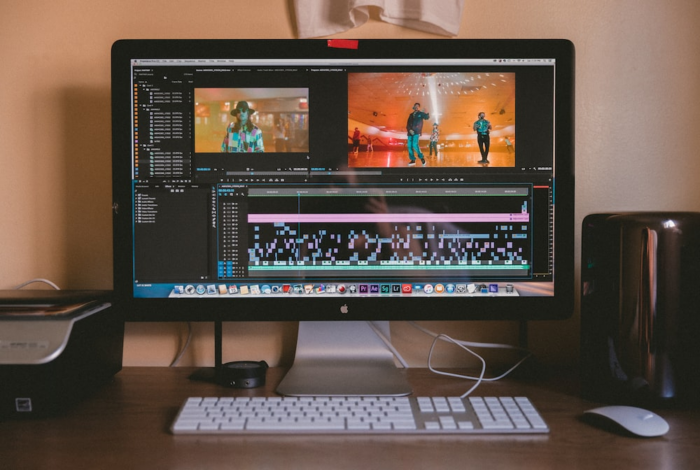 Welcome to the world of vlogging, where visual storytelling reigns supreme. Vloggers can connect with their audience by telling compelling stories and creating visually engaging videos. Vloggers foster connection and authenticity by talking about their personal experiences.
To produce high-quality, captivating videos, vloggers must understand camera selection and editing. Maintaining your vlogging journey necessitates effort, consistency, and progress. Join us on this creative journey to establish an engaging and fulfilling vlogging career via passion and expertise.
The power of visual storytelling
Engaging viewers with the skill of vlogging has developed into a potent form of self-expression. People may now share their lives in a visually engaging way thanks to the growth of video-sharing services. With tips like the YouTube shorts guide, which helps vloggers produce interesting, concise videos, YouTube is one such platform that has played a significant role in this.
Through carefully crafted narratives, vloggers immerse viewers in their daily experiences, creating a sense of connection and authenticity. By combining personal anecdotes with captivating visuals, vlogging has transformed storytelling into a dynamic and engaging form of communication. From travel adventures to cooking tutorials, visual storytelling allows vloggers to captivate audiences and leave a lasting impact.
Building a connection with your audience
Establishing a genuine connection with your audience is at the heart of successful vlogging. By sharing personal stories, experiences, and insights, vloggers create a relatability that resonates with viewers. Building this connection goes beyond simply documenting moments; it involves active engagement and fostering a community.
Responding to comments, addressing viewer questions, and incorporating their feedback into future content helps vloggers cultivate a loyal following. This two-way interaction allows vloggers to build trust, loyalty, and a sense of belonging, transforming their audience into an active and engaged community.
Mastering the technical aspects of vlogging
Achieving mastery in the technical aspects of vlogging is crucial for creating high-quality and professional-looking videos. From camera selection to lighting, sound, and editing, attention to detail can elevate the viewing experience. Vloggers must understand the importance of framing shots, utilizing different camera angles, and optimizing audio clarity.
Additionally, editing skills play a vital role in refining the final product. Smooth transitions, well-paced storytelling, and engaging visuals can enhance the impact of the vlog. By honing these technical skills, vloggers can deliver visually appealing content that captivates their audience and sets them apart in the competitive vlogging world.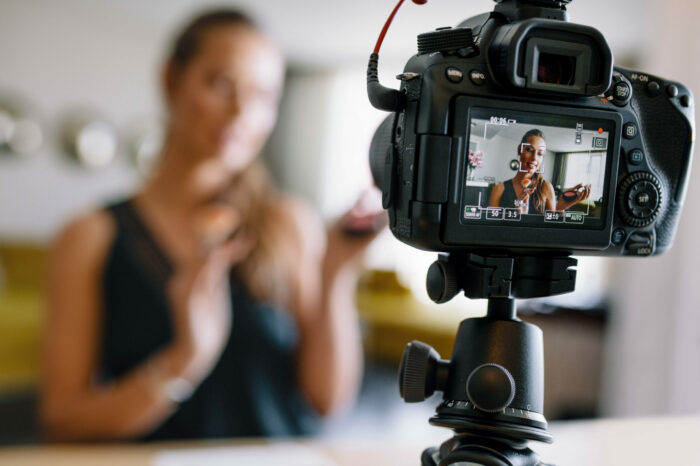 Nurturing your vlogging journey
Vlogging necessitates commitment, determination, and a drive to learn. In every creative project, stay true to your voice and vision. Consistent content uploads, audience interaction, and trend adaptation are required for growth. Accepting comments, learning from great vloggers, and staying up to date on industry trends all assist in bettering your craft. Vlogging is a journey, not a sprint. A successful and rewarding vlogging career can be attained by pursuing your passion, remaining committed, and honing your skills.
Visual storytelling has evolved into a powerful form of self-expression, and vlogging is an entertaining way to communicate with viewers. Vloggers can engage viewers and show authenticity by combining personal experiences with visually appealing visuals. To generate high-quality content that stands out in the competition, vloggers must master camera selection, lighting, sound, and editing. Keeping a vlogging experience going requires dedication, consistency, and growth. Vloggers can succeed in this fast-paced industry by being true to their voice, interacting with their audience, and embracing feedback.