Unlocking your iPhone is a no brainer as it offers you much greater flexibility when using it both at home and on vacation, however many people often hold back unlocking their iPhone as they are unsure about the unlocking process. Rightly, people want to make sure their iPhone continues to work as it used to – with fears about security, viruses, performance and legality being formed from poor methods of unlocking such as jailbreaking or being scammed by unscrupulous services.
There is a way of unlocking your iPhone without negatively affecting any other aspect of the iPhone's performance, let's look at it now.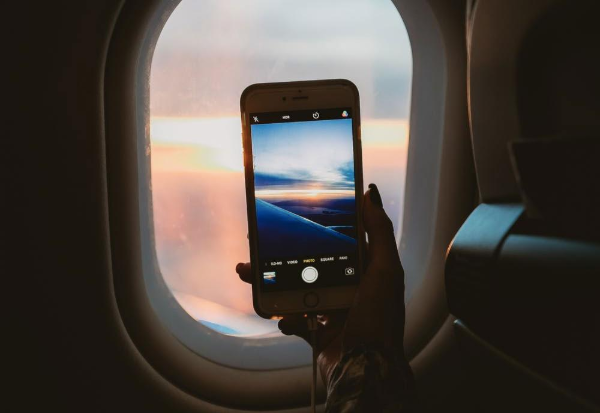 IMEI iPhone Unlocking
'IMEI' – sounds like technical jargon right? Well, every iPhone sold has a unique IMEI number, a unique identifier differentiating your iPhone from the other 210,000,000+ iPhone's already sold. Carriers use the IMEI number to lock iPhone devices to their network when they are first sold, meaning the best way to unlock it is to reverse this IMEI locking process.
IMEI unlocking works by whitelisting your device in Apple's own database, this means once instructed by a third party unlocking service they will update your iPhone's record to say it is unlocked. This means your iPhone is unlocked without affecting any outstanding warranty, as well as it not affecting the performance or security of your device. IMEI unlocking is totally legal, you can if you want even unlock your iPhone whilst it is still under contract, you'll just need to make sure the contract continues to be paid for the agreed time.
You can find the IMEI number for your iPhone or smartphone by dialling *#06# on the keypad, the IMEI number should be displayed on the screen.
What's the best way to IMEI unlock my iPhone?
There's a few ways to get your iPhone unlocked using the IMEI number, either in store or online. We think online is by far the better option for a number of reasons. If you drop your iPhone into a carrier store or iPhone repair store, they may ask you to leave your iPhone with them and ask for security details in order to access it without you being present which opens up security issues, as well as the inconvenience of having to visit a store and leave your iPhone for hours or days.
Using an online service is far more convenient and secure, all you need to do is provide your IMEI number and some basic personal details and trusted online services will unlock your iPhone quickly, easily and without any inconvenience at all. So where should you get your iPhone IMEI unlocked online? We tried out a number of online services.
iPhoneApprovedUnlock.com
The first site we'd like to recommend is iPhone Approved Unlock. As you may have guessed, they specialise in IMEI iPhone unlock services. iPhone Approved Unlock offer unlocking services right around the world, and they cover most major networks.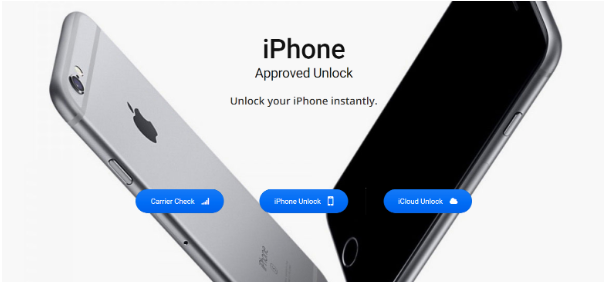 iPhone Approved Unlock have a few other services available on top of iPhone unlocking, their carrier check is a very handy way of finding out if an iPhone is actually locked, and if so, what network it is locked to – very handy when buying a used iPhone! They also have an iCloud activation lock removal service.
What's great about iPhone Approved Unlock is that they specialise in iPhone unlocking, they have a page for each iPhone model with really handy FAQs and talk you through the simple unlocking process specifically for each model.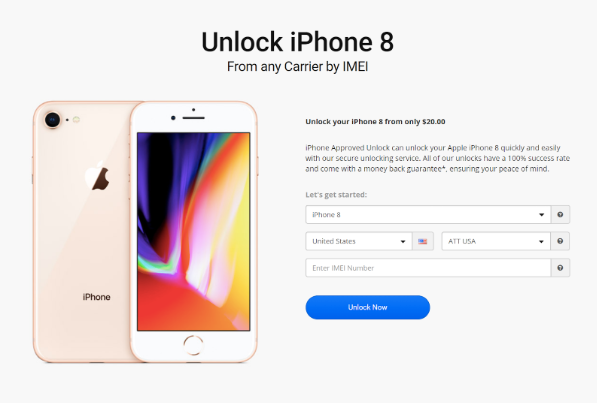 We think iPhone Approved Unlock is the best option if you want the easiest possible service to use with the least amount of inconvenience, and their 4.8/5 * customer satisfaction rating reinforces that these guys are easy to use and offer a great unlocking service.
OfficialSIMUnlock.com
Next up is Official SIM Unlock, these offer a great IMEI phone unlock service for both Android and iPhone devices. Because they offer unlocking services for so many devices, you certainly don't get the same amount of tailored information iPhone Approved Unlock offered on each specific Apple device – however what you do get is a quick and easy to use service using the same IMEI method which won't affect any outstanding warranty, or the performance of your iPhone.

Official SIM Unlock also offer a carrier check service, as well as a Google FRP removal tool.

We think Official SIM Unlock is best for you if you want the reassurance of a dedicated, technically capable support team as well as offering services for Android devices (we don't ALL have iPhone's, right?).
OfficialIMEIPhoneUnlock.com
Our final iPhone unlocking recommendation is for Official IMEI Phone Unlock. If you're in America, and want to get your iPhone unlock completed as quickly as possible, then this is the online IMEI unlocking service for you.
Right off their homepage you can select your iPhone model, enter your IMEI number and get the unlocking process underway. Although these guys specialise in iPhone unlocking just like iPhone Approved Unlock, they definitely do not have the same in depth information on their site – you can tell their focus is on fast, efficient service. IMEI unlocking is so simple anyway, how much information do you really need?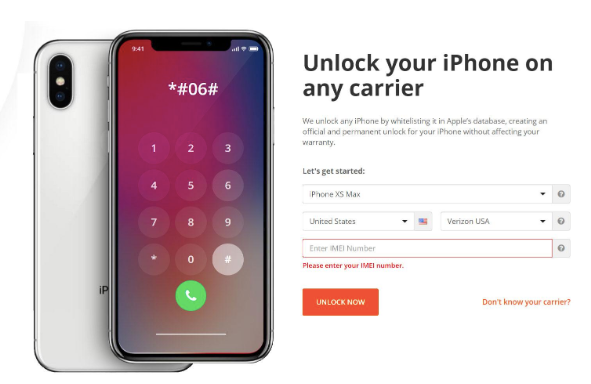 We think Official IMEI Phone Unlock is the best iPhone unlocking service for you if you're looking for a quick, fuss free unlocking service in the United States.
Summary
We were impressed with all three of these sites during our testing, overall they offer a similar level of service but they do differ in some areas, we pulled out some key points from our testing to help you out:
iPhoneApprovedUnlock.com
Why you should use them:
Specialise in iPhone unlocking

Great customer satisfaction rating (4.8/5)

Unlock on networks around the world
OfficialSIMUnlock.com
Why you should use them:
Unlock iPhone + Android phones

Dedicated support team

Easy to use
OfficialIIMEIPhoneUnlock.com
Why you should use them:
Specialise in American networks

Fast unlocking (less than 24 hours)

Very simple to use
We found all these services for iPhone unlocking from American Carriers were at a very similar price point, however prices may vary across other carriers around the world.