In the past two decades, social media has emerged as one of the most significant technological advancements, revolutionizing how we connect, communicate, buy TikTok video likes, and share information. Platforms like Facebook, Twitter, Instagram, and TikTok have become integral parts of our daily lives, enabling us to stay updated, entertained, and connected with friends, family, and the world at large. 
However, the rise of social media has also brought along some unintended consequences, particularly when it comes to how it impacts our brains and mental well-being.
The Attention Economy and the Battle for Our Time
At the heart of social media's influence lies the concept of the "attention economy." In this digital era, attention has become a scarce and valuable commodity. Social media platforms are not just facilitating communication; they are in fierce competition to capture and keep our attention for as long as possible. The longer we spend scrolling through our feeds, the more data they can collect and the more advertisements they can show us, thus generating revenue.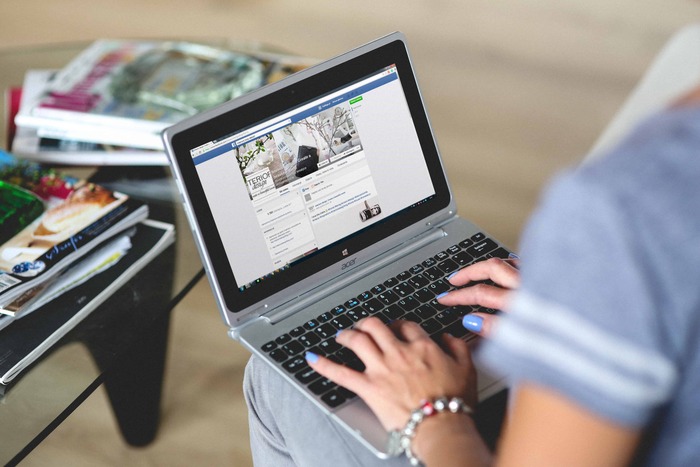 To achieve this, social media companies employ various strategies, including personalized content algorithms, push notifications, and infinite scroll features. By presenting users with content they are likely to engage with, social media platforms create echo chambers that reinforce users' existing beliefs and opinions, further polarizing society.
The Dopamine-driven Feedback Loop
The addictive nature of social media is no accident. The platforms are designed to trigger a dopamine response in our brains, the "feel-good" neurotransmitter. When we receive likes, comments, and shares, our brains interpret this as social validation, releasing dopamine and creating a sense of pleasure and reward.
This dopamine-driven feedback loop keeps us coming back for more, seeking the same rush of positive emotions. As a result, we find ourselves compulsively checking notifications, responding to messages, and mindlessly scrolling through feeds even when we initially intended to spend just a few minutes on the platform.
The Impact on Cognitive Functions
The constant stream of information and stimuli on social media also affects our cognitive functions. Research has shown that excessive social media use can lead to shorter attention spans, decreased memory retention, and reduced ability to focus on complex tasks. The quick and ever-changing nature of social media content conditions our brains to seek instant gratification, which can impair our ability to engage in deep, meaningful thought and analysis.
Moreover, social media's constant exposure to emotionally charged content can lead to heightened anxiety, stress, and even depression. The constant comparison with others' seemingly perfect lives can foster feelings of inadequacy and low self-esteem, further impacting our mental health.
Disinformation and Polarization
Another troubling consequence of the social media landscape is the spread of disinformation and the amplification of polarizing content. The algorithms employed by social media platforms often prioritize sensational and emotionally charged posts, regardless of their accuracy or credibility. This can lead to the rapid dissemination of false information, creating "echo chambers" where people are exposed to biased perspectives that align with their pre-existing beliefs.
As a result, individuals are less likely to engage with conflicting viewpoints, leading to increased social and political polarization. This phenomenon can have severe implications for societal cohesion, as it fosters an "us vs. them" mentality, making it harder to find common ground and compromise on important issues.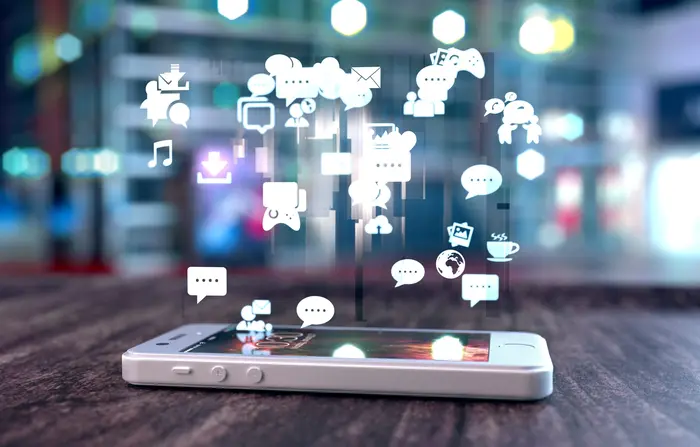 Strategies for Mindful Social Media Use
While social media's negative impact on our brains is evident, it doesn't mean we have to abandon it altogether. Instead, we can adopt mindful strategies to ensure a healthier relationship with these platforms:
Set Time Limits: Allocate specific time slots for social media use and avoid using it excessively outside those designated periods.

Curate Your Feed: Be mindful of the content you consume. Unfollow accounts that evoke negative emotions or spread disinformation, and follow accounts that promote positivity and meaningful content.

Turn Off Notifications: Disable push notifications to minimize distractions and interruptions.

Engage Offline: Make an effort to engage in real-life interactions and hobbies, reducing reliance on virtual connections.

Limit Social Comparison: Remember that people often present idealized versions of their lives on social media. Avoid constant comparisons and focus on your own growth and well-being.

Practice Digital Detox: Take regular breaks from social media to refresh your mind and reduce digital fatigue.
Conclusion
The business of attention has undeniably rewired our brains, transforming the way we process information, engage with content, and perceive ourselves and others. Social media's addictive nature, coupled with the dopamine-driven feedback loop, has made us increasingly reliant on these platforms, affecting our cognitive functions and mental well-being. Additionally, the spread of disinformation and polarization poses significant challenges to society.
However, by adopting mindful social media practices and recognizing the manipulative nature of these platforms, we can mitigate the negative impact on our brains. Striking a balance between the benefits of social media connectivity and its potential drawbacks is essential to maintain a healthy relationship with these powerful digital tools in the modern world.