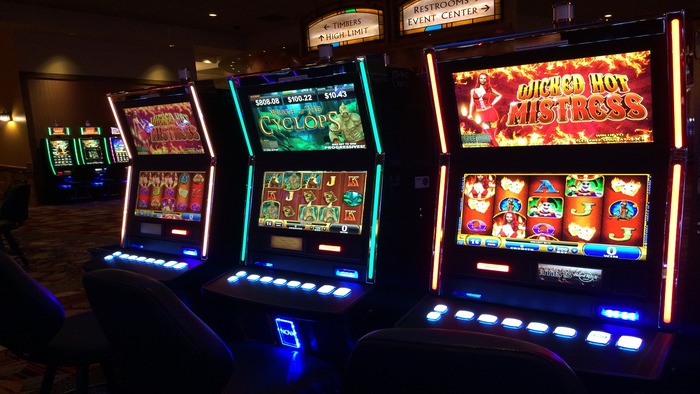 When you walk into a casino, there's an air of excitement that hits you immediately. The atmosphere is charged with the sounds of chattering voices, the rolling dice, and the occasional cheer from a winning table. Casinos are places designed to entice and entertain, however, they also come with their fair share of risks. This article aims to discuss how you can strike a balance between having fun and being responsible, allowing you to enjoy your casino experience to the fullest.
A Changing Landscape
The casino industry has evolved over the years. With the advent of technology, you're not just restricted to physical spaces anymore. In recent times, there has been a surge of new slot sites, opening up an online world of gambling that is easily accessible from the comfort of your home. However, as the platforms change, the need for responsible play remains a constant. The thrill of gambling can be enticing, yet it's crucial to remember that caution should never take a backseat.
Understanding Risk and Reward
Understanding the mechanics of risk and reward in gambling is the cornerstone of a balanced casino experience. When you sit down at a table or at a slot machine, it's important to have an idea of what you're willing to lose. Knowing your limits is not just a good strategy; it's a form of self-responsibility. It's easy to get caught up in the heat of the moment and chase losses, however, this is when things can go awry. Keep in mind that each game you play is an independent event. There's no guarantee that you'll win back what you've lost; in fact, the odds are usually stacked against you.
Money Management
The way you manage your funds is crucial to your overall experience and safety. A good rule of thumb is to set aside a specific amount of money that you're comfortable losing. This amount should be separate from your daily expenses such as bills and groceries. When you've set your budget, stick to it. It can be tempting to dip into other funds when things aren't going your way; however, this can lead to financial strain and heightened stress.
Time is of the Essence
Time management is another aspect of responsible gambling that often goes overlooked. Land casinos are sometimes designed to make you lose track of time. You won't find many clocks or windows in these establishments. Before you know it, hours can go by, which can be problematic for multiple reasons. Not only does this eat into your personal time, but it also increases the likelihood of making poor financial decisions as fatigue sets in.
Knowing When to Walk Away
Perhaps the most challenging aspect of gambling responsibly is knowing when it's time to walk away. The buzz of a win can be exhilarating. It's what keeps people coming back for more. However, it's essential to understand that a winning streak is usually short-lived. The more you play, the more chances you give the house to win back what you've gained. It might be difficult, yet stepping away when you're ahead is one of the wisest choices you can make.
The Social Aspect
While gambling is often seen as a solo endeavor, there's a considerable social element to it that shouldn't be ignored. Casinos are communal spaces where friendships can be forged over a game of poker or blackjack. It's a place to meet like-minded individuals who share your interests. This social factor can enhance your overall experience; however, it's important to remember that the core rules of responsibility still apply. Peer pressure can be a powerful force, especially in the heat of the moment. Always stick to your predetermined limits, regardless of the choices those around you might be making.
The Role of Alcohol
It's common to see people enjoying a drink while they play, which is fine in moderation. Yet, it's crucial to remember that alcohol can cloud your judgment. As the drinks keep coming, it becomes increasingly difficult to make rational decisions. Many people find out the hard way that combining alcohol with gambling usually doesn't end well. Keep your consumption in check, and remember that you're there to gamble responsibly.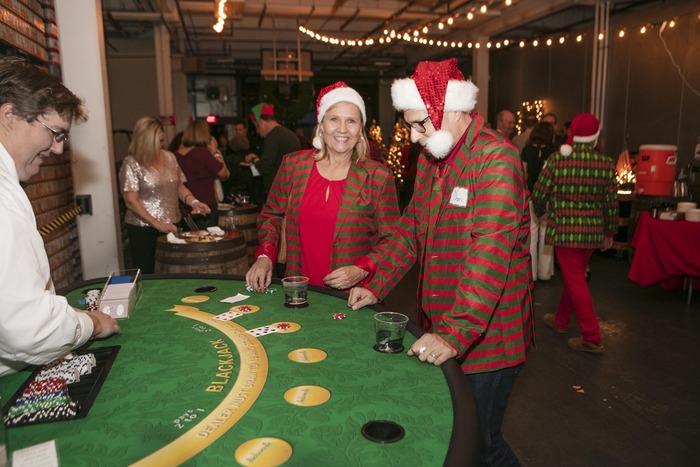 A Bit More on Online Options
Online casinos and slot sites offer a unique layer of convenience, allowing you to indulge in gambling without even leaving your house. However, this ease of access can be a double-edged sword. It's even more critical to practice responsible gambling when playing online since there's less of a tangible feel to the money you're spending. Some sites offer features such as self-exclusion or setting limitations on deposits to promote responsible gambling. Make good use of these tools to maintain a balanced experience.
A Final Thought on Balance
So, as you gear up for your next casino outing or login session, keep these guidelines in mind. Gambling should be an enjoyable experience, not a stressful one. Responsible play ensures that you can have a good time while minimizing the potential for negative consequences. Enjoy the atmosphere, relish the games, but always keep one eye on the exit sign. It's all about finding that sweet spot between fun and responsibility.