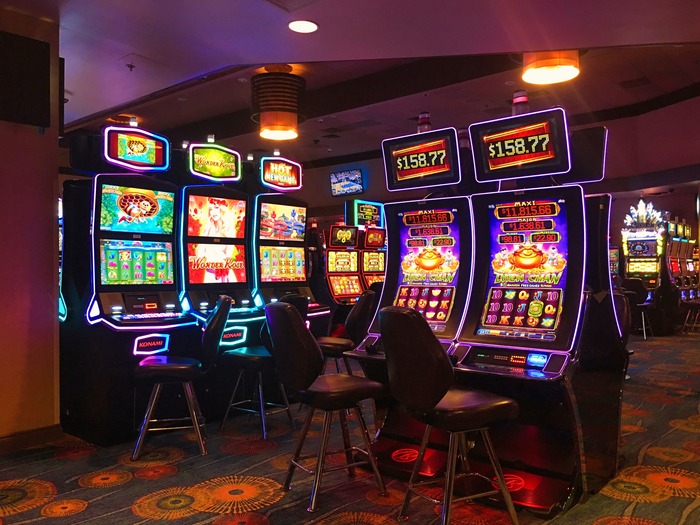 Today's slots have come a long way since the first time they showed up back in 1891. From a simple machine based on poker, pokies are now some of the most played titles in online and land-based casinos. 
With various features, immersive graphics, and life-like audio, slot games are truly the pinnacle of gambling. More and more casinos connect free spin rounds of different amounts – some giving a 75 free spins no deposit bonus, while others go for less – in the pursuit of bringing in new customers and retaining old ones. To know the true value and reason why everyone loves pokies, we've devised a short guide about their evolution, as well as the evolution of the free spins bonus.
Early Beginnings
The company Sittman and Pitt created the first slot machine, but it was nothing like the pokies we know today. It was based on poker, made of 5 drums and 50 playing cards. It soon became part of every bar at the time, with rewards given in the form of free drinks and cigars. 
Soon after (in 1894) followed the famous Liberty Bell – the first modern slot created by Charles Fay. The huge demand for this machine prompted Fay to open a company and mass-produce it. Since then, each next model has used is as a basis, only adding new features and bringing it to what we today know as (online) pokies, usually consisting of a 5×3 grid and some added features like Slingo (a combination of bingo and slots).
RNG & Volatility
The house always has the edge. Even when the first pokie was created, two cards were removed (ten of spades and jack of hearts) to lower the winning chances. But as the machine developed, people also started using mathematical equations to determine the outcome of a round. This is where RNG entered the stage.
To ensure nobody could count the symbols and the game was fair, the Random Number Generator (RNG) system was devised. As the name says, it randomly selects the symbols on the reels. It's primarily used in online gambling (as PRNG); however, land-based casinos also incorporate it. 
The other step that was taken to give the house an edge was adding volatility to the pokies. Basically, it shows how frequently a slot gives out rewards and how much. Today, each of these machines comes with a "low," "medium," or "high" volatility.
The Symbols & Jackpots
To make the game even more interesting, operators added different symbols that would give out additional perks. They included bonus symbols like the Scatter and Wild. By combining several Scatters, players usually get an extra round or some other bonus feature. Wilds don't have the same role – they're treated as jokers, meaning they can pair up with any other card to create a winning combo.
With more symbols, the games became more entertaining, but one thing was still missing – the incentive to play. Hence, jackpots were introduced in pokies, ranging from a few hundred to (today) billions of dollars. There are static jackpots, giving out the same amount as when the game started, and progressive ones, which increase as more players join the pokie and play.
The Evolution of Bonuses
The first bonus probably came with the emergence of big casinos like those in Las Vegas. These gave free stays, drinks, or food in the establishment to attract more players.
But as online gambling became increasingly popular and operators started showing in every corner, the need to distinguish one from the other arose. Hence, they began offering online bonuses. A survey by the UKGC showed that in 2021, slot bettors were mostly given free spins as an offer.
But these are not the only ones. Today, you can find casinos with different deposit bonuses, as well as those offering perks without requiring you to fund your account at all. In fact, right now, there isn't a casino that doesn't have at least one bonus.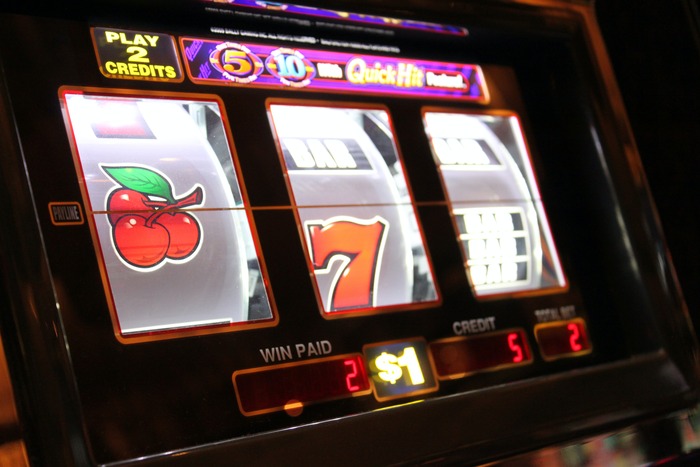 How Free Spins Benefit Players
As mentioned, free spin bonuses are the most common offer in casinos. Many players prefer to grab this promo instead of others, and for a few reasons:
Free spins allow you to keep playing the slot for several more rounds free of charge. 

They increase your

chances of winning

.

Extra rounds let you experience the game in all its glory.

You get more for the same initial deposit.
Final Words
Pokies are now some of the most enjoyed games in both online and brick-and-mortar casinos. From a simple machine that gave out drinks as a reward, it has now become a staple in every casino around the world. 
Players who enjoy spinning the reels can now do so with some added help from free spin bonuses. Although considered an old-fashioned industry, we have observed that slots have kept growing and evolving with the changes, proving we can expect even more modern novelties mixing with this popular casino game.