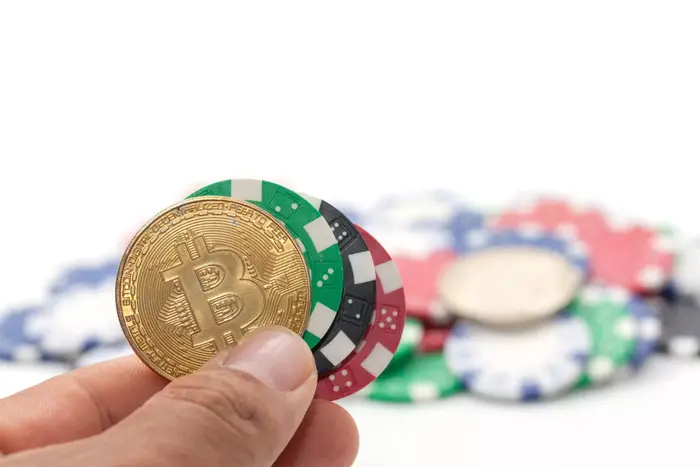 Sweepstakes casinos have become a popular way for many across North America to enjoy a realistic gambling experience without risking any real money and legally. There are still laws implemented across many states that do not permit online gambling, but these types of casinos are able to bypass them because of their lack of money usage. 
Players are able to play casino-type games like slots and table games when they use a social casino through the usage of virtual currency that has no monetary value attached to them. These are often known as "Gold Coins", while rewards are often redeemed as "Sweep Coins" which can then be used to cash in for prizes that are being offered. 
With the use of virtual currency, many are now asking the question of whether using cryptocurrency in Sweepstakes casinos could be a thing of the future. They would essentially work under the same premise, although there would be a financial element attached to it. There are some that are already available to those who wish to use crypto, although they are not widely accessible at the moment.
What Are the Benefits of Visiting a Crypto Sweepstakes Casino?
If you already have an understanding of the benefits of crypto and recognize how they work, then the benefits of playing at a crypto sweepstakes casino are probably very easy to identify. One of the biggest would be in terms of the safety and security that can be enjoyed. 
Players would be able to keep themselves anonymous and secure as they would be using a currency that is decentralized by nature and operates on the blockchain. This makes it more difficult for hackers to try and steal, while governments have no power over what transactions can be made because the currency is not regulated. This allows players to bypass the laws that are in place regarding online gambling unless it is specifically stated. 
Elsewhere, faster and cheaper transactions can be made when using virtual currency, allowing players to be able to enjoy the games that they want immediately, while also have the funds that they may win in an instant. Fairer gaming can also be possible, as games can be provably in terms of their randomness.
Are There Any Drawbacks of Enjoying a Cryptocurrency Sweepstakes Casino?
It should be understood that while there are a host of benefits, there are also some limitations and drawbacks that need to be recognized regarding playing at a cryptocurrency sweepstakes casino. 
Sweepstake casinos are perfect for those who do not want to wager with real money, and with crypto being extremely volatile, this can only enhance the amount of financial risk that exists. At any one moment, the value of the currency can change and this could cause an issue for a player. It can decrease dramatically and become worthless, with no prior warning. Conversely, it can also rocket in price and go to new heights, but there is undoubted risk regardless. 
Additionally, due to its unregulated nature, there could be a number of platforms that are not genuine and have been created simply to steal funds. It can be very hard to get any transaction made to be returned, as they will often be concluded as 'completed', meaning they can not be reversed
The Evolution of Digital Currency in iGaming
As we advance further into the digital realm, the merger of gaming and monetary systems observes a connection like never before. Digital currency, with its autonomous nature, is spearheading this amalgamation. Sweepstakes casinos might well be the pioneers in an array of platforms integrating digital coin mechanisms. The gaming sector has frequently been a harbinger of many online innovations.

Just as mobile gameplay transformed the accessibility and dynamics of games, the incorporation of digital currencies could revolutionize how participants handle rewards and financial exchanges within games. Adopting digital currencies not only opens the door for a wider, more global audience but also sets the stage for a richer, more inclusive, and technologically sophisticated gaming environment.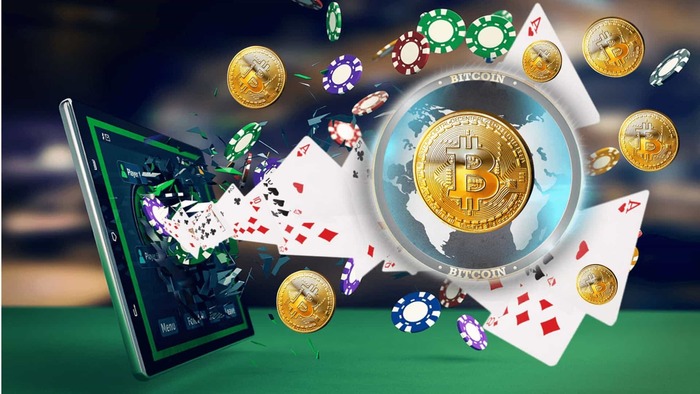 A Joint Strategy to Protecting Gamers
In light of the potential risks of integrating digital currencies into sweepstakes casinos, a joint strategy could be the solution to these challenges. Alliances between digital coin platforms, blockchain specialists, and gaming entities can initiate a new phase of safe, transparent, and immersive gaming experiences.

Enhanced protective measures, distinct guidelines, training initiatives, and intuitive designs can dissipate apprehensions and foster confidence among gamers. Ultimately, if sweepstakes casinos aim to sustain their allure and expand, adapting to the continuously evolving digital arena will be imperative. Utilizing the advantages of digital currencies, while sidestepping its challenges, will undoubtedly play a crucial role in their enduring success.
Could We See More Crypto Sweepstakes Casinos In the Future?
With the rate at which technology continues to improve and the adoption and embracing of cryptocurrencies continually on the rise, it would not be a surprise if we were to see a bright future for crypto sweepstakes casinos. There are some already available but expect to see many more popping up.