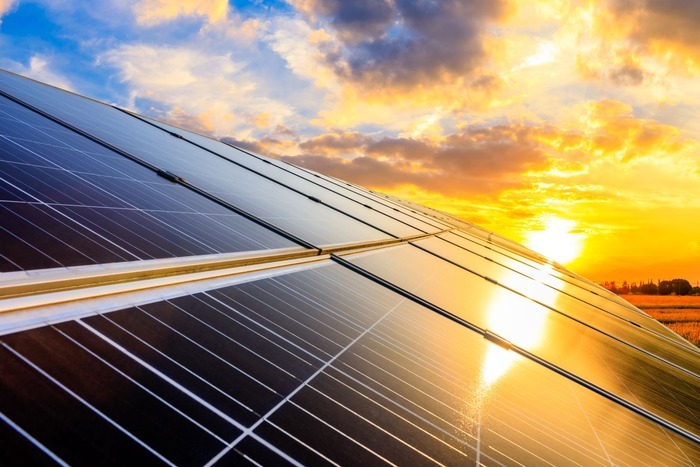 The sun, long a symbol of life and vitality, has generously shared its golden rays for countless uses—from crop cultivation to home heating to simple daylight.  
As you navigate the complexities of the 21st century, marked by challenges such as climate change, energy security, and social justice, you might wonder about the future applications and growth of this boundless, renewable resource.  
Fear not; you're about to delve into the groundbreaking realm of solar technology and the emerging trends shaping its future. 
Energy Storage: More Than Just Batteries 
While storage has been a longstanding obstacle to fully exploiting solar energy, it's no longer just about batteries. Compact solar generators combine solar panels, batteries, and inverters into an efficient, portable unit. These units are ideal for off-grid electricity, serving a variety of needs from emergency situations to outdoor adventures. 
Emerging technologies like redox flow batteries hold great promise, storing large amounts of energy without the degradation conventional batteries often experience. These systems use liquid electrolytes that can be pumped in and out, making it easier to scale storage capacity. 
Imagine a future with 'virtual power plants,' where individual solar installations are networked and managed by intelligent algorithms. The result? A robust, flexible energy storage and distribution mechanism that dynamically meets demand, much like cloud computing but for electricity. 
Harnessing More Than Just Sunlight 
You may envision solar panels as mere sunlight-to-electricity converters. However, a whole spectrum of reflected and diffused sunlight remains largely untapped. Introducing bifacial solar panels, which can capture sunlight on both sides to enhance efficiency.  
Add solar trackers to the mix, devices that follow the sun's trajectory, maximizing daylight exposure. Solar canopies, frequently found in parking lots or commercial areas, serve dual purposes: they provide shade while generating electricity. These structures capture sunlight from various angles and harness ambient light bouncing off nearby surfaces.  
Picture parking under a canopy that shields your car and feeds electricity into the grid. The takeaway? Innovations in solar technology are expanding the scope of energy capture, making it a continuous process, no longer dependent on the sun's position in the sky. 
Smart grids, Internet of Things (IoT) devices, and blockchain technologies are merging to form an interconnected 'Internet of Energy.' Smart meters provide real-time insights into energy consumption, empowering you to make informed decisions. Blockchain adds a layer of transparency and security to energy transactions.  
Blockchain also enables a decentralized approach to energy sharing among neighbors. Imagine seamlessly transferring excess energy from your solar setup to a household in need, with each transaction securely logged and compensated through blockchain. Intelligent solar inverters add another layer of sophistication, adapting energy output according to demand and thereby enhancing the system's overall resilience and efficiency. 
Cutting Costs Through Material Science 
Silicon, the default material for solar cells, has been facing competition from newcomers like perovskites—lighter and potentially more efficient materials. Perovskites could also function as coatings, paving the way for solar windows and other integrated applications. 
Then there are quantum dots—microscopic semiconductor particles that generate multiple electrons from a single photon, potentially doubling solar cell efficiency. Envision a solar setup on your rooftop that's twice as efficient as current systems. 
Organic solar cells, made from eco-friendly compounds, are also emerging. Imagine wearing a jacket that not only keeps you warm but also charges your smartphone. 
Transportation: Powering The Road Less Traveled 
Solar technologies are branching out into transportation. Flexible solar cells have started to adorn car rooftops, providing a supplementary energy source that can extend the range of electric vehicles. While solar-assisted boats and planes are still in their infancy, they hold the promise of becoming more prevalent, offering cleaner, more sustainable travel options.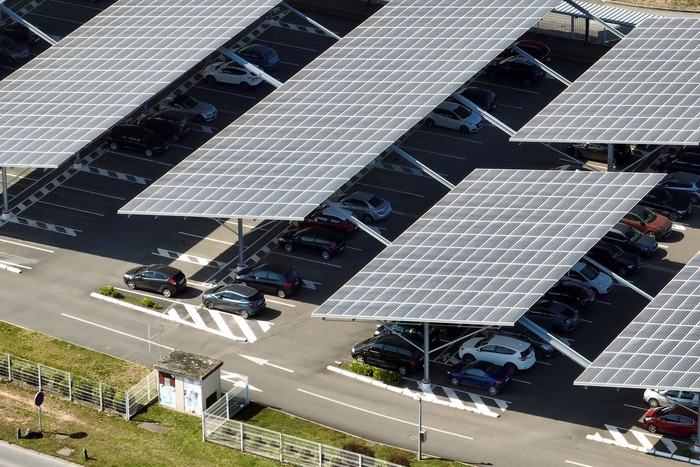 Decentralization: A New Paradigm 
The era of large, centralized power plants is giving way to localized, distributed solar installations. This shift not only minimizes energy transmission losses but also strengthens grid resilience against both natural disasters and cyber-attacks. 
Microgrids epitomize this trend. These small, localized energy systems can operate independently or in conjunction with the main grid. Fueled by solar and other renewables, microgrids offer unmatched resilience and can be customized to fit the specific needs of a community, institution, or business. 
Democratization Of Solar Energy 
Solar energy isn't just for those who can afford large installations anymore. Community solar projects allow you to buy or lease part of a larger installation, removing the hurdles of individual setup and maintenance.  
Through social impact bonds and innovative financial models like solar financing and pay-as-you-go solar, clean electricity is becoming more accessible, especially in remote areas where traditional grid infrastructure is absent. 
Conclusion 
By now, you've explored the revolutionary changes happening in the solar sector. From multi-faceted methods of capturing sunlight to smart grid technologies, the innovations are myriad.  
How solar energy is consumed and distributed is also transforming, facilitated by innovations like smart meters and blockchain. So, welcome to the future of energy, where the outlook is shining brighter than ever.