Multiplayer games have been around for decades, providing players with a social and interactive experience that is unique to the gaming world. From classic games like Pong to modern titles like Fortnite, multiplayer games have come a long way in terms of technology, gameplay, and popularity. Let's take a look back at the history of multiplayer games and how they've evolved over the years.
Before Multiplayer Video Games
People have been playing games together long before video games or even computers were a thing. Board games, card games, word games, and everything in between was commonplace, giving people a sense of togetherness while entertaining themselves in a playful way.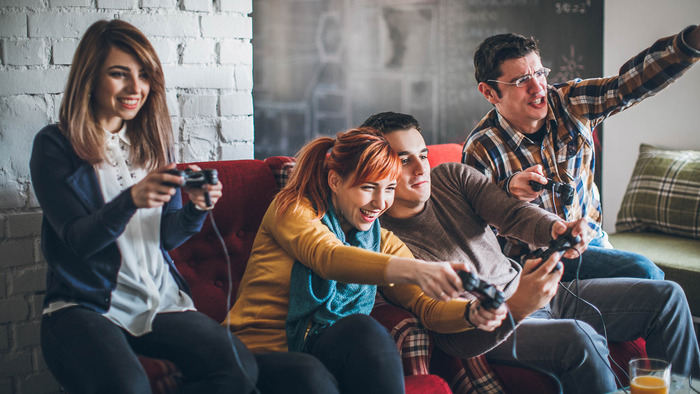 Many of the games played centuries ago are still with us today, sometimes in slightly surprising forms. One of the best examples is Baccarat Chemin de Fer, a game widespread in 19th century France that has remained almost unchanged to this day. You can check out the rules of the game and several casino sites with live baccarat at Legit Gambling Sites if you are curious about it and want to try the game yourself.
The Early Days of Multiplayer Gaming
The earliest multiplayer games were simple and often limited by the technology of the time. In the 1950s and 1960s, games like tic-tac-toe and chess were played via telephone lines, allowing players in different locations to compete against each other. However, these games were slow and required players to take turns, limiting the social aspect of the experience. The first video game, Tennis for Two, was, in turn, a multiplayer game – it was meant to be played by two players against each other. In the 1970s, arcade games like Pong and Space Invaders became popular. Pong was particularly important, as it gave players the ability to compete against each other in real-time. Many of the early video games either used split-screen gameplay to display two different perspectives, allowing players to play together in the same physical space or relied on the tried-and-tested PvP.
The Rise of Online Multiplayer Games
With the advent of personal computers and the internet in the 1990s, multiplayer gaming took a huge leap forward. Games like Doom and Quake popularized LAN and online multiplayer gaming, allowing players to compete against each other from anywhere in the world – or by gathering in the same space and creating ad-hoc networks. LAN parties were all the rage at the time, with scales ranging from a few to a few hundred or even thousands of players gathering in the same space to play multiplayer games.
In the early 2000s, massively multiplayer online role-playing games (MMORPGs) like World of Warcraft and Everquest became popular, providing players with a vast, open world to explore and interact with other players. These games allowed players to form social connections with others, creating a sense of community within the game.
In the 2000s, online multiplayer gaming became more prevalent on consoles. The leading consoles of the time were Microsoft's Xbox and Sony's PlayStation. Games like Halo 2 and Call of Duty popularized online multiplayer on consoles, allowing players to compete against each other from anywhere in the world.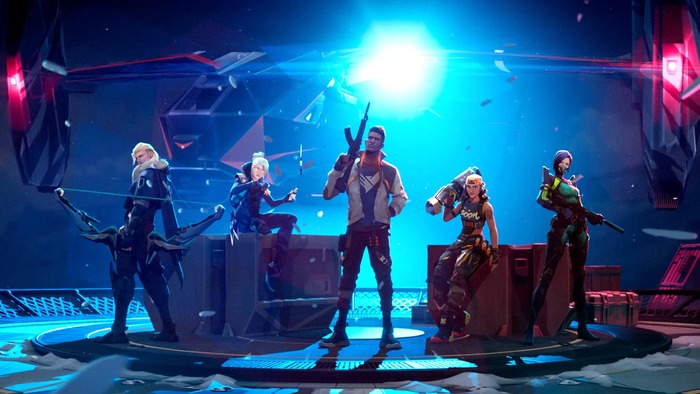 The Modern Era of Multiplayer Gaming
Today, multiplayer gaming is more popular than ever. Games like Fortnite, League of Legends, and Overwatch have millions of players competing against each other online. These games offer a wide range of social features, including voice chat, leaderboards, and social media integration, allowing players to connect with each other in new and exciting ways. 
Multiplayer gaming has also become a major part of the esports industry, with professional players and teams competing for huge prizes in games like League of Legends, Dota 2, and Counter-Strike: Global Offensive.
And the barriers between various platforms are also mostly gone. Crossplay between PC and console gaming is available pretty much everywhere, allowing gamers to finally settle the "controller vs. keyboard and mouse" dispute. Or so we wish.
Conclusion
Multiplayer gaming has come a long way since its early days, offering players a social and interactive experience that is unmatched by any other form of entertainment. As technology continues to evolve, it's clear that multiplayer gaming will continue to grow and change, providing players with new and exciting ways to connect with each other.