Introduction
IoT technologies are widely used in business, significantly expand its capabilities, and have a number of advantages. In this article, we will talk about the impact of the Internet of Things on business, the challenges that companies face when implementing IoT for business, and the opportunities that IoT provides for business.
What is

IoT in Business

?
The Internet of Things (IoT) is a system of various interconnected devices (things) that can collect data and exchange it with other devices and systems via the network or Internet. Examples of IoT devices are sensors, fitness trackers, cameras, robot vacuum cleaners, smart home systems, etc.
The impact of IoT on business depends on the amount of data received and the possibility of using it. The more actively the collected data is used, the more benefits the business can get from IoT.
How Has the Internet of Things Affected Business

?
The creation of the Internet of Things has made it possible to significantly expand and improve the functionality of devices. Also, IoT makes it easy for you to manage devices remotely via the Internet. According to Statista, the number of IoT-connected devices globally reaches more than 13 billion. This number is constantly growing and in 2030 it may reach a value of more than 29 billion.
Let's take a closer look at the impact of the Internet of Things on business and the benefits businesses get from its active usage.
Smart solutions implementation
IoT in business enables the creation of new smart solutions that did not exist before, as well as the improvement of existing technologies. By collecting detailed information about device usage in real-time, companies can apply Lean Six Sigma to improve important functionality and remove unnecessary ones.
Rapid cloud technologies development
Cloud technologies are used for reliable and stable IoT operations. The popularity of IoT in business has led to increased demand for the development of the latest cloud technologies. For effective processing, analysis, storage, and management of data in the IoT ecosystem, there is also a need for the development of powerful computing systems.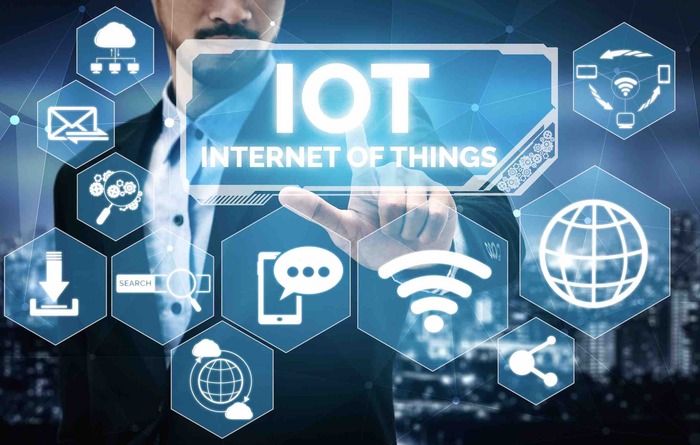 Asset management process simplifying
IoT sensors allow companies to monitor their assets in real-time regardless of their location, greatly simplifying the process of asset monitoring. For example, RFID tags can provide detailed information about a product.
Work efficiency improvement
The use of IoT in business allows workers to perform more tasks in a shorter period of time. In addition, with the help of IoT devices, companies can analyze and optimize various areas of business.
Customer service quality improvement
Companies can use IoT to collect data on customer behavior. This allows us to better understand their needs, implement requested functionality and smart reminders, and improve customer service.
IoT in Business: Challenges
The use of the Internet of Things for business has many advantages, but there are certain challenges in its implementation.
Security
Ensuring the security of data in an IoT system is a complex task, as IoT consists of many devices connected to the Internet, each of which can be used by attackers to gain unauthorized access to data. Every IoT device must be protected against different types of attacks, including Internet-based, network-based, and hardware-based attacks.
Privacy
IoT devices collect information about users, which may include sensitive data. There is a risk of leakage of this data on the web server side, as well as during exchange with third parties. Therefore, it is important to analyze the existing risks and determine the method of data protection. 
Technical complexity
Complex technologies are used to implement IoT for business. Each device affects the operation of other devices or systems. When false data is transmitted, it can negatively affect all related systems. In addition, errors are sometimes quite difficult to correct. Therefore, the development and implementation of the Internet of Things for business is a rather complex process that requires long-term training.
An MQTT broker is used to exchange information between IoT devices. An MQTT broker is an intermediary entity that enables MQTT clients to communicate. Specifically, an MQTT broker receives messages published by clients, filters the messages by topic, and distributes them to subscribers.
Integration
Devices from different manufacturers may support different IoT standards, complicating the connectivity and deployment process. In addition, it takes additional time to set up devices and eliminate possible malfunctions.
High workload
The Internet of Things consists of a huge number of devices that use bandwidth. Therefore, there may be a decrease in the productivity of its work due to bandwidth limitations. To solve this problem, companies should use more powerful computing devices and peripheral data processing centers, which allow faster processing of information and reduced latency.
IoT in Business

: Opportunities
IoT can be used in companies of different sizes for different types of businesses. Let's take a closer look at what opportunities it brings in various business sectors.
Asset tracking and management
IoT-enabled asset management software allows companies to track asset information without human intervention. Various types of sensors are used to track assets, including GPS tracking tags, video surveillance systems, temperature, humidity, energy sensors, etc. The data obtained with the help of these sensors is sent to the server and can be used to automatically generate reports, send notifications in real-time, generate resource usage forecasts, etc.
Automotive telematics
IoT in automotive telematics is a system of devices (for example, sensors, GPS trackers, cameras) that collect information about the fuel consumption, technical condition and location of the car, driver behavior, etc. in real-time and send it to a server. The obtained data allow:
Switch to the model of predictive maintenance of cars. Data obtained with the help of IoT sensors allows you to identify car details that should be repaired or replaced.

Increased safety of drivers and pedestrians. Automated safety systems powered by IoT, such as pedestrian detection and automatic braking, can reduce human error in driving and make cars safer.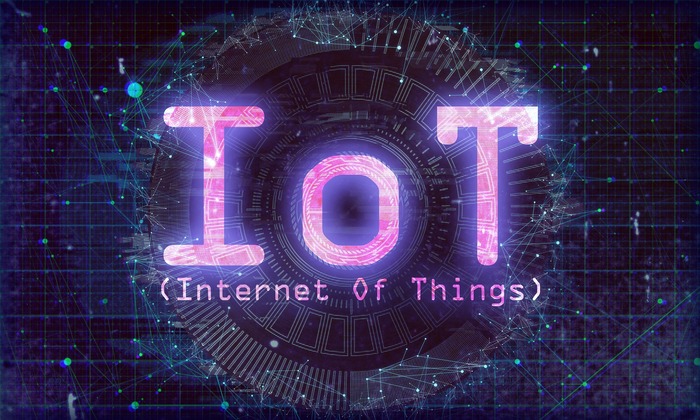 Chemical detection
With the help of IoT sensors, it is possible to detect invisible chemical leaks in enterprises in real-time and notify personnel about them. The obtained data also make it possible to predict the pollution spread and manage the cleaning process.
Healthcare
IoT offers solutions for remote monitoring of patient's health in real-time without visiting a doctor's office. This allows patients to track their health and simplify managing medical assets.
Another important feature of IoT in Healthcare is the ability of smartwatches to automatically detect when you have fallen and are unconscious and send notifications.
The presence of various types of devices and sensors allows you to identify and treat diseases associated with an unhealthy lifestyle. There are also sensors that allow you to monitor the correctness of taking medications.
Manufacturing
A large number of intelligent sensors allow companies to monitor the production process, identify problems and improve the quality of products. In addition, the Internet of Things allows businesses to connect robots for the usual manufacturing process, which significantly reduces costs and speeds up the production process.
IoT enables companies to use special sensors to measure the resources used, which allows to analyze and optimize resource consumption.
Banking
IoT devices (e.g. smartphones and tablets) can collect and analyze information about a customer's financial behavior in real-time. For example, popular payment locations, consumer preferences, etc. This information can be used to provide personalized plans such as loans and so on. A big advantage is the ability to perform financial transactions from different devices.
Smart cities
There are different types of smart devices that are placed in cities:
Devices that can receive data in real-time about traffic and parking make it possible to improve traffic flow.

Tools for making online payments anywhere make payments much more convenient and also prevent the spread of diseases through physical contact. 
Logistics
IoT devices allow you to remotely monitor and control the process of transporting goods in real time. They make it possible to apply Lean Logistics and simplify the process of inventory management and warehouse maintenance. This saves time and costs and increases productivity.
Retail
The development of the Internet of Things has had a significant impact on retail. Analysis of customer purchasing behavior (using digital payments and receipts) allows companies to identify the most popular products and make personalized offers and discounts. 
The use of robots greatly simplifies the process of tracking the availability of goods, preventing theft, allows to automate temperature control and energy management, etc. 
Agriculture
In agriculture, the Internet of Things is used to increase the amount of food grown. To do this, there are various sensors that allow you to analyze the condition of the soil and climatic conditions and determine the optimal time and place for growing different types of plants. Separate sensors exist to analyze the condition of agricultural machinery in order to detect and eliminate faults in a timely manner.
Wrapping up
The Internet of Things is developing rapidly and has a positive impact on business. IoT systems are widely used in various business fields. They allow companies to reduce costs, simplify the management process, improve the quality of customer service, and increase profits. 
However, the development and implementation of the Internet of Things for business is a complex task, the successful implementation of which requires clear planning and special knowledge and skills.
Author's bio:
As an accomplished technology enthusiast, Laurenz Dallinger has a strong interest in digital transformation, with a particular focus on IoT. His commitment to advancing the field of device communication is evident in his work as a speaker and exhibitor at events like the Ars Electronica Museum. As a valued member of the Cedalo team, the company behind the top MQTT broker, Laurenz is passionate about sharing his knowledge and ideas with developers seeking new and efficient ways of communicating with devices.