Today, data forms an integral part of running a business. It enables one to analyze the process and make strategic decisions. In addition, collecting data helps you understand your clients better. In turn, you can address their needs more efficiently. Besides, using data helps avoid mistakes that could hurt the growth and success of your company.  
On the other hand, it isn't enough to gather and use data to run your business. You should also ensure you protect it from unauthorized access. Did you know that investing in data security is an excellent idea to boost your cybersecurity strategy?
An Overview Of Data Security

 
Data security is protecting your company's information and preventing data loss through unauthorized access. In other words, it refers to all processes and strategies established by businesses to safeguard digital information against corruption and theft. 
With the best data security measures, you can protect your hardware, software, and storage devices against unauthorized access. Meanwhile, every business owner should know the three main elements of data security: integrity, confidentiality, and availability. 
Integrity involves ensuring that the company's information is accurate and trustworthy. Confidentiality ensures that only authorized people can access, use, or edit the data. And availability provides accessibility to users. Reliable software companies like Rubrik or similar ones can help enhance your data security and cybersecurity strategy.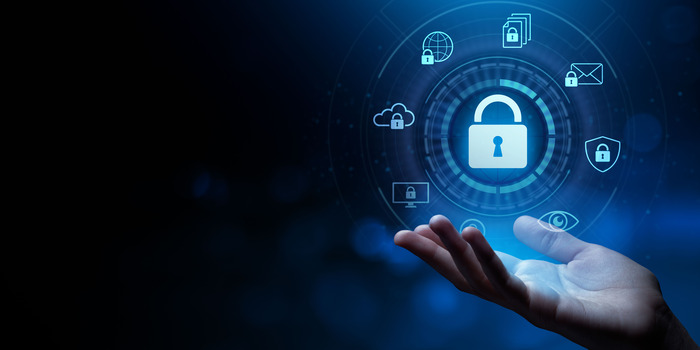 Benefits Of Data Security For Business
There are several benefits of data security for businesses. Here are some of them:
Safeguards Sensitive Information
While running your business, you'll likely collect information not meant to be shared with third parties. It includes employees, customers, or suppliers' details. If unauthorized people get access to your sensitive data, it'll hurt the growth of your business in many ways. 
For instance, the affected people can file lawsuits against your company for data breaches. And it may require you to spend a vast amount on compensation. Fortunately, you can avoid many inconveniences and troubles by investing in data security. It helps ensure all information is accessible only to authorized people, thus protecting your company's sensitive data.  
Protects Business Against Hackers
Cybersecurity is one of the significant concerns of many businesses. Threats may occur when your company systems get attacked by cybercriminals. And when that happens, you can lose the critical information necessary to complete daily tasks. For this reason, you should find effective ways to protect your business against hackers. 
One of the most effective ways to protect your company is through data security. Having preventive measures can make it difficult for hackers to break through your systems. As such, you can safeguard your business against fraudulent activities.  
Investing in the right software is one of the best ways to protect your business against hackers. Nowadays, various cybersecurity solutions allow you to encrypt your files. Some applications may authorize you to manage passwords. 
Essentially, it's best to use the latest version of the software. Hackers can always scan outdated systems to determine their vulnerability. Therefore, you'll likely experience regular online attacks if you're using outdated software to run your business. However, you can avoid cybersecurity issues by updating your systems regularly. 
There are several types of software available today. However, not all options are created equal when it comes to keeping your data safe. Some may provide more protection than others. For instance, you can evaluate Rubrik vs. Commvault to determine the most effective solution for your company's data protection.  
Minimizes Downtimes
A potential online attack could lead to downtimes for any business. If cybercriminals access your systems, you could lose the critical information necessary to run your business. Hence, you'll search for more functional solutions to minimize downtime. 
Regular downtimes can affect your company's productivity in various ways. Primarily, it may lead to a loss of revenues. And the more time spent on fixing your system, the higher the chances of losing money. On the other hand, investing in data security can help protect your data against cybercriminals and prevent your systems from going down.  
Gain A Competitive Edge
Today, companies are operating in intensely competitive environments. More businesses are popping up in the same industry, adding to the competition. So, many entrepreneurs are finding new ways to enhance their operational efficiencies to stand out. 
Not everyone knows that keeping your data safe is critical in increasing productivity. Online attacks can cause a business to lose revenues. As a result, it might need a better cash flow to run its operations. Furthermore, it might need to catch up to the competition. 
With data security, you can protect your business against online attacks. Therefore, you won't experience any downtimes, which helps optimize your company's overall productivity. Your business can operate without constantly worrying about cyberattacks. Because of this, you can devote more time and resources to strategies to help you stand out from the pack.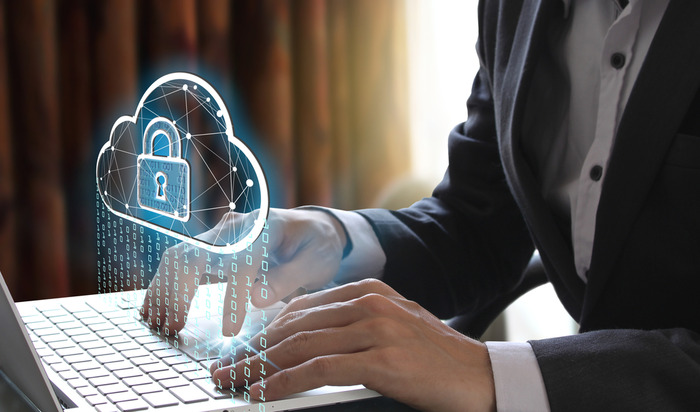 Safeguards Company Reputation
Protecting your reputation is one of the most effective ways to ensure growth for your business. Most customers will check reviews to determine your company's reputation before signing a deal. Did you know that having a good reputation will help attract new customers and increase your retention?
Your business reputation will likely suffer if you don't implement adequate data security measures. No customers will associate themselves with a brand that puts their data at risk. If customers notice your business lacks data security, they may leave negative comments about it online. 
Data security and protection can help improve your leads and revenue generation strategies. Therefore, investing in data security is necessary to protect your reputation. It can also increase your chances of connecting with new customers.  
Takeaway
Data plays a critical role in running your business. It provides insights into your customers to get to know them better, helping you make informed decisions. However, you should protect your company data against unauthorized access. You can achieve that by investing in data security.  
Using the right software is one of the best ways to secure your data. It should have the best features to ensure no one can access your information without your permission. It's also best to work with a reliable vendor. Doing so can guarantee support anytime you need help.