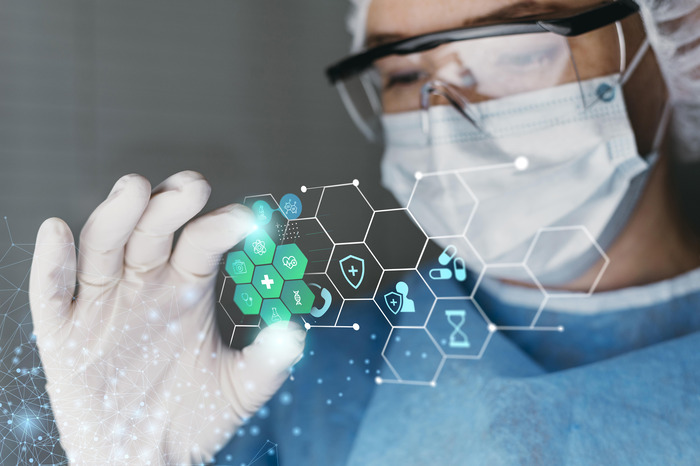 Millions of people worldwide struggle to give their full medical history to their doctors. Patient information is often scattered across different platforms and takes ages to collect and send to a doctor. As a whole, the healthcare industry needs help with the security, storage and identification of medical records.
Many believe that blockchain technology can solve issues with hacking and ensure data access from all across the world. As medical data management systems are becoming obsolete, blockchain research is proving that there's a solution.
Of course, there are always those sceptical of electronic health information. But that is usually because the blockchain application is still new and can be difficult to explain. Today, we aim to shed some light on the topic and explain how blockchain in healthcare can benefit patients and medical practitioners.
Blockchain in Healthcare: The Perks at a Glance
Don't worry if you're short on time. We've summed up the most crucial perks of blockchain applications in the healthcare sector for those in a rush: 
Improves response times, as doctors can view patient data from various locations.

Creates additional security layers that protect medical data and prevent breaches.

Optimises authentication.

Gives patients full access to their medical info.

Prevents unwanted data access.

Can spot illegal medication.

Reduces costs by removing the middlemen.
You might think it will be years before people develop this technology. But the global healthcare market is predicted to reach $55.83 billion by 2026. The real question is, how does blockchain provide all these benefits?
Track Medical Supplies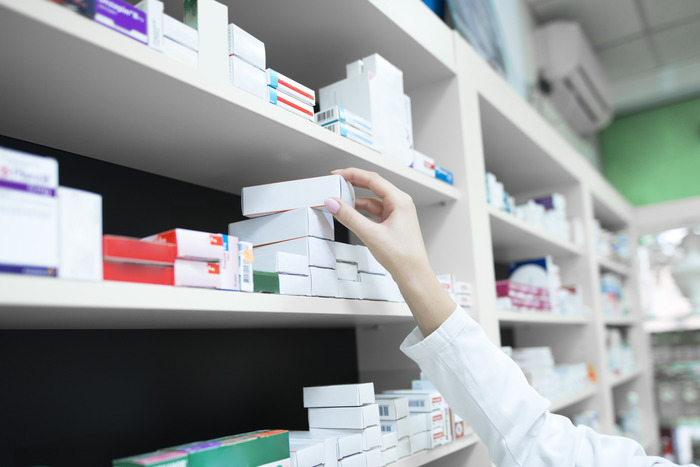 The US and many other countries struggle with counterfeit medications. The DEA managed to seize almost 10 million counterfeit drugs in 2021. Who knows how many they didn't stop from reaching patients? Using blockchain in healthcare can help patients track their drugs from the point of their production to their doorstep.
This would be possible by recording information about the drug supply chain on a distributed ledger, such as its point of origin and every other interaction it experiences. Blockchain is capable of including a wide range of data, including labour expenses and the volume of waste produced during production and transit.
You might be surprised to learn that many companies, such as Pfizer and Bayer, already use blockchain-based protocols to record this information.
Improve Data Access Response Time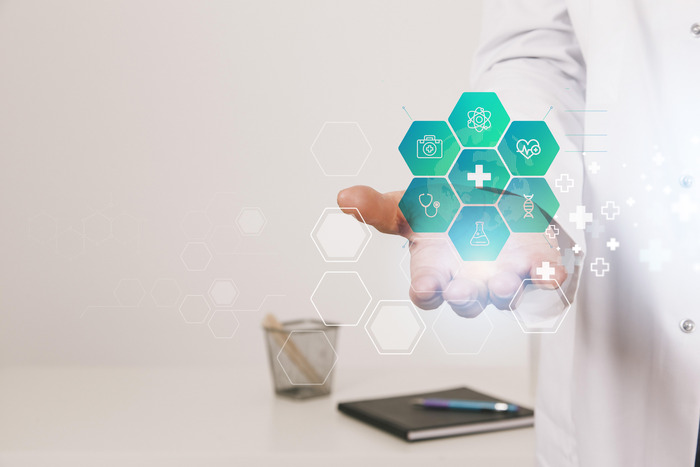 With each visit to the doctor's office, your medical records become more complex. All hospitals and doctors are different, and they store your medical data in varying ways. As you can imagine, it can be challenging for patients to access data when different healthcare providers have different ways of handling it.
Some blockchain companies, such as Medibloc, Medical Chain, and Patientory, aim to solve this issue by creating unitary electronic medical records. Their goal is to give authority in the hands of the patients and provide one-stop access to their medical history. Blockchain-based medical records can be the perfect answer. The faster your doctor has your info, the quicker they can help you get better.
Manage Clinical Trials
Another way to apply blockchain in healthcare is to clinical trials. Not only will they become more transparent, but this may also encourage more patients to participate. There is always a hefty load of documentation involved, and blockchain healthcare systems can help with its storage and collection.
Secure Sensitive Patient Data
Using a blockchain system also means enhanced security. One of blockchain's primary perks is its encryption. Without the right private key, healthcare providers (or anyone else for that matter) will be unable to access patient data. Additionally, many sites fail to protect their users' health records, creating an easy target for cyber-attacks. Privacy leaks are one of the biggest issues that jeopardise healthcare data storage.
And it's not just websites that are in danger of being tampered with. Plenty of wearable medical devices are subject to unauthorised access. Using blockchain technology can make it easier to protect them. But that's not all – blockchains can help monitor and deliver important information, such as device malfunctions and other sensitive data. You may also get notified when you need to replace your medical device with a new one.
Reduce Costs
If the healthcare sector starts implementing smart contracts, it can significantly cut down on costs and remove unnecessary intermediaries. Clinical trials also cost a ton, and a big reason for that is the involvement of plenty of people, many responsible for the correct collection of data. Removing third parties from some of the processes also reduces human errors, which can be expensive for medical institutions.
The Best Healthcare Coins
If you would like to support a blockchain healthcare project, why not consider investing in some popular coins? Take a look at some of the most popular options according to market cap at the moment:
MediBloc (MED)

Hippocrate (HPO)

SOLVE (SOLVE)

BioPassport Token (BIOT)

ClinTex CTi (CTI)

Aimedis (AIMX)

DOSE (DOSE)

Dentacoin (DCN)

Lympo (LYM)
Note: It's important to research and understand the application of these coins. We recommend that you set aside some time to view each coin and its project in detail before you invest. 
How To Start Investing in Crypto Healthcare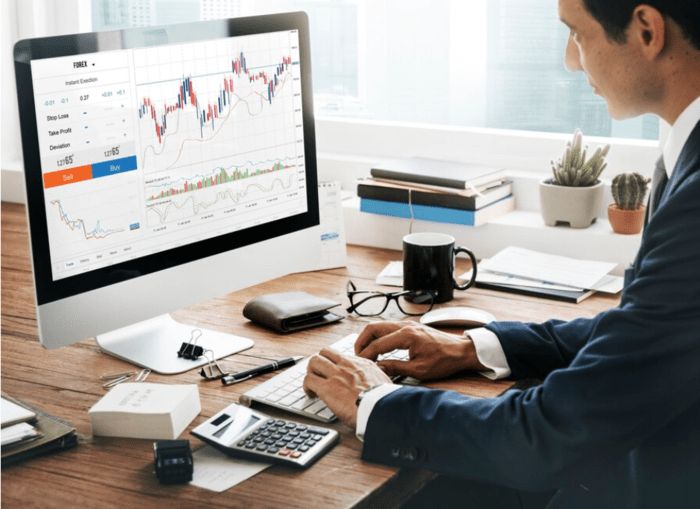 Buying and trading healthcare cryptos isn't different from trading other coins and tokens. There are generally two safe and easy ways of acquiring your very own crypto. You can choose to either buy it from a crypto broker or a crypto exchange. What is the difference? Well, that's exactly what we want to explain today, so you can find the best method for you. Take a look:
Choosing a Crypto Broker – Best for Beginners
A cryptocurrency broker's job is to give specific advice and resources that can help traders in a variety of ways. This might involve everything from learning and honing trading techniques to building self-confidence via various trades.
A broker can also assist you with portfolio planning and help pick out the right healthcare coin from the plethora of choices available. Choosing a crypto platform is the optimal way of finding the best broker for your taste.
Our recommendation: Altrix Edge
Choosing a Crypto Exchange – Excellent for Traders with Experience
Your next option is to choose a crypto exchange. Imagine it as a sort of virtual market for crypto assets. You can register and pick out as many coins as you like to build your portfolio – it's very similar to a stock exchange. Remember that trading via exchanges requires some knowledge of various trading tools, so it is essential to grasp these if you want to trade successfully.
Our Recommendation: Kraken
Are you wondering which option suits you better? Consider your personal trading experience. Are you completely new to it? Are you someone who has been struggling to make a profit? 
Then perhaps you are best suited to try a crypto broker. They can give you advice and help form a strategy for your individual goals. On the other hand, if you want to use specialised trading tools and you have confidence in your skills, then a crypto exchange might be the better option.
Final Thoughts – Can Blockchain in Healthcare Work?
There are hundreds of companies that have already seen the positive effects of blockchain-based healthcare. It has a multitude of benefits, adding transparency and security to patients, as we explained. 
Doctors and other medical staff also benefit from the accessibility that blockchain can provide. And, of course, while it might be costly to adapt to at the start, it will prove to be an efficient way to cut down on financial expenses for patients and companies in the future.
Of course, we can't pretend this is an easy transition. There are a number of setbacks that prevent the widespread integration of blockchain technology in the healthcare system. For one, some providers are finding it hard to adapt to this technology. It isn't just something you can attach to an already functioning system. There are also some regulatory questions, but they are being answered as more time passes.
Lastly, for this technology to work and benefit people globally, everyone needs to be on board. And that on its own is a hard task. So what can be done? As more laws are released, the trust in a possible blockchain-based healthcare system grows. 
With more examples of functioning systems, people and society can begin to warm to the idea of applying blockchain in health systems. We can supercharge this adoption by participating and supporting existing networks and applications in favour of this task.