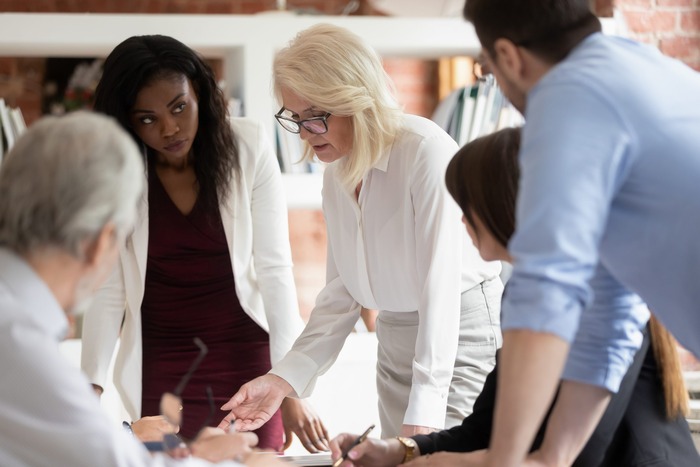 In the commercial landscape, knowledge stands as a formidable asset. Firms must navigate with insight, shield their stakes, and guarantee seamless operations. This is precisely where the role of corporate private investigators becomes invaluable. These silent guardians labor discreetly, procuring essential data that could dictate the course of a situation, safeguard an enterprise's esteem, or bring concealed facts to light. In this article, we'll delve deeper into the captivating realm of corporate private investigators and their mastery over the art of evidence.
The Role of Corporate Private Investigators
Corporate private investigators are professionals who specialize in uncovering information for businesses and organizations. They serve a variety of purposes, including:
Background Checks: Before entering into partnerships, hiring employees, or engaging in mergers and acquisitions, you may need to consult a private firm to conduct thorough background checks on individuals and organizations.
Due Diligence: Through due diligence, investigators assist enterprises in evaluating the potential hazards tied to prospective business ventures or investments. They expose latent liabilities, dubious fiscal behaviors, or impending legal complications that could influence the decision trajectory.
Employee Misconduct: In instances where there are inklings of internal wrongdoings, like fraudulence, intimidation, or pilferage, investigative experts intervene to collate evidence, facilitating either internal disciplinary measures or judicial processes.
Intellectual Property Protection: Companies invest heavily in intellectual property, and investigators help protect these assets by uncovering any instances of IP theft or infringement.
Competitive Intelligence: Understanding what your competitors are up to is crucial in today's competitive business landscape. Private investigators can help gather information on competitors' strategies, product development, and market positioning.
Now that we have a better understanding of their role, let's delve into the methods these investigators employ to gather crucial evidence.
Gathering Crucial Information: The Methods
Corporate private investigators have a diverse toolkit at their disposal. Let's explore some of the most common methods they use:
Surveillance
Surveillance is like the bread and butter of private investigators. They discreetly monitor individuals or locations to gather information. This can involve tracking the movements of an employee suspected of misconduct or observing a potential business partner's activities.
Interviews and Interrogations
Investigators are skilled in conducting interviews and interrogations. They know how to extract valuable information from sources, witnesses, and even suspects. This skill is essential for uncovering the truth.
Online Research
In our contemporary digital realm, an immense volume of data is accessible online. Investigators meticulously navigate social media platforms, websites, and online databases to extract pertinent details for their inquiries. Tasks might range from locating concealed assets to identifying deceptive operations.
Undercover Operations
There are occasions when investigators must immerse themselves covertly to gather the necessary insights. This could mean adopting an alias to penetrate a corporation or group, aiming to unmask illicit or unethical undertakings.
Forensic Analysis
Specialists in forensics on the investigative squad delve into documents, digital devices, and tangible evidence to unveil obscured data. Their expertise becomes particularly indispensable in scenarios involving monetary deceptions or theft of proprietary knowledge.
Open Source Intelligence (OSINT)
OSINT refers to information that is publicly available. Investigators comb through public records, news articles, and other open sources to piece together a comprehensive picture of a situation or individual.
Legal Research
Investigators must stay well-versed in the legal aspects of their work. They conduct legal research to ensure their methods and evidence-gathering techniques comply with local laws and regulations.
The Art of Evidence Gathering: Step by Step
Now that we've looked at the methods, let's break down the process of evidence-gathering, step by step:
Step 1: Define Objectives
Every investigation begins with a clear set of objectives. The investigator and the client work together to outline what they hope to achieve, what information is needed, and what the potential risks and challenges might be.
Step 2: Planning and Strategy
Once the objectives are defined, investigators create a detailed plan and strategy. They determine which methods are most suitable, allocate resources, and establish timelines.
Step 3: Information Collection
Investigators start gathering information using the methods mentioned earlier. This is where the real detective work begins. They may need to adapt their approach based on the evolving situation.
Step 4: Analysis
Collected information is carefully analyzed. Investigators look for patterns, connections, and inconsistencies that can lead to critical insights.
Step 5: Documentation
Thorough documentation is essential. Investigators maintain detailed records of their findings, including photographs, videos, interviews, and any other evidence collected.
Step 6: Reporting
Investigators compile their findings into a comprehensive report for the client. This report is often a crucial document for making informed decisions or taking legal action.
Step 7: Legal Compliance
Throughout the process, investigators must ensure that their actions comply with all relevant laws and regulations. This is crucial to the admissibility of evidence in legal proceedings.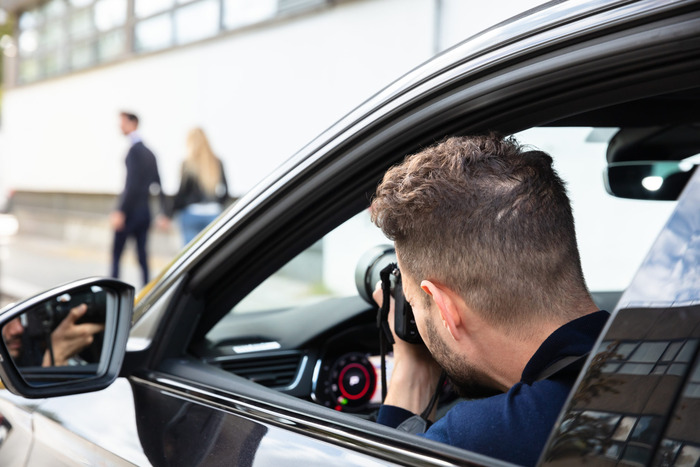 The Impact of Evidence
The power of evidence cannot be overstated. It can:
Strengthen Legal Cases: In legal proceedings, the quality and quantity of evidence can make or break a case. Corporate investigators play a crucial role in providing the evidence needed to support a client's legal arguments.
Protect Reputations: Evidence gathered by investigators can help companies protect their reputations. Whether it's uncovering corporate espionage or exposing fraudulent activities, this evidence allows businesses to take action and maintain their integrity.
Minimize Risks: Through due diligence and risk assessment, investigators help businesses make informed decisions. This minimizes the risk of entering into partnerships or deals that could lead to financial losses or legal troubles.
Ensure Compliance: Investigators also help ensure that companies are complying with relevant laws and regulations. This can prevent costly legal battles and reputational damage.
Conclusion
Knowledge undoubtedly equates to strength, with corporate private investigators standing as the sentinels of this might. They employ an array of techniques to procure vital data that can influence the trajectory of corporations and individuals alike. From thorough due diligence to identifying workplace malpractices, their endeavors are pivotal in upholding transparency, honesty, and legal adherence in the business sphere.
Even if their strategies might appear enigmatic, their unwavering dedication to ethical conduct ensures that evidence is used judiciously. Thus, when the topic of corporate probes arises, envision the quiet champions laboring in the backdrop, revealing truths and safeguarding both corporate and societal interests.