The world of digital assets has witnessed a groundbreaking revolution with the advent of Non-Fungible Tokens (NFTs). An NFT is a unique digital token that represents ownership of a specific asset, typically artwork, music, video, virtual real estate, or any digital content. Unlike cryptocurrencies such as Bitcoin or Ethereum, which are fungible and interchangeable with one another, NFTs are non-fungible, meaning each token possesses distinct characteristics and cannot be exchanged on a one-to-one basis.
At the core of NFTs lies the concept of blockchain technology, which enables the creation of a secure, immutable ledger of ownership. Every NFT is recorded on a blockchain, usually on Ethereum, providing a transparent and decentralized system for verifying authenticity and ownership. This feature has revolutionized the way we perceive and trade digital assets, offering creators and collectors a unique way to authenticate and monetize their digital creations.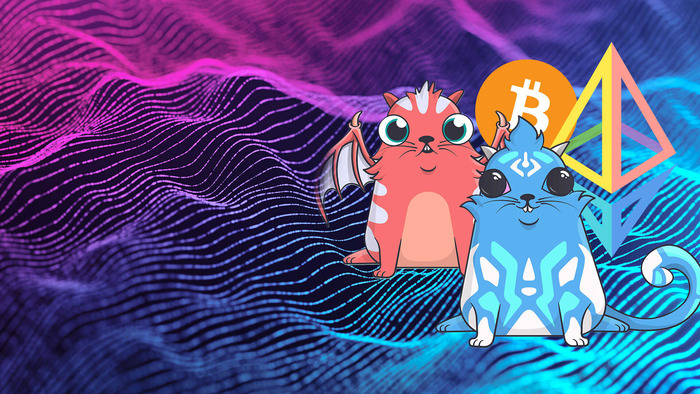 Benefits and Advantages of NFTs
The rise of NFTs has brought forth a plethora of benefits and advantages, transforming the landscape of digital ownership:
NFTs solve the long-standing issue of digital content authenticity. Artists and creators can now attach verifiable ownership to their creations, ensuring that their work cannot be duplicated or counterfeited. This authentication process establishes a clear provenance for the asset, enhancing its value and credibility in the market.
NFTs have introduced an innovative revenue model for artists. Smart contracts embedded in NFTs enable artists to receive royalties every time their work is resold, often known as "residual income." This feature empowers creators, especially in the digital art world, where works can be traded multiple times after the initial sale.
NFTs redefine the concept of ownership in the digital realm. By owning an NFT, individuals gain complete control over their digital assets, including the ability to display, transfer, or sell the asset at their discretion. This level of ownership revolutionizes the traditional approach to digital content consumption, where content is often subject to restrictions and licensing terms.
NFTs have gained tremendous popularity in the realm of digital collectibles and gaming. Blockchain-enabled games utilize NFTs to represent in-game assets, giving players true ownership over their virtual items. Players can buy, sell, or trade these assets in secondary markets, creating new avenues for investment and gaming experiences.
NFTs in Various Industries
The utility of NFTs extends far beyond the art and gaming sectors. Several industries are actively exploring the potential of NFTs to revolutionize their respective fields:
NFTs are entering the real estate market, enabling the tokenization of properties. This concept allows fractional ownership, making it more accessible for investors to invest in high-value properties. Furthermore, in virtual worlds, NFTs facilitate ownership of virtual real estate and digital spaces, leading to unique business opportunities and experiences.
NFTs have found applications in the fashion and luxury industries by allowing brands to authenticate and tokenize limited-edition products. With counterfeit products being a significant concern, NFTs provide a means for customers to verify the genuineness of their purchases, enhancing brand trust and value.
NFTs can revolutionize the way intellectual property rights are managed and enforced. Musicians, writers, and content creators can tokenize their work, ensuring proper attribution, protecting their copyrights, and enabling a direct relationship with their audience.
NFTs have opened new avenues for charitable fundraising. Organizations can create unique NFTs and sell them, with the proceeds going toward charitable causes. These tokens often carry sentimental value, motivating people to contribute to charitable initiatives.
The Future of NFTs – Challenges and Outlook
While NFTs hold great promise, they also face challenges that must be addressed for their continued growth.
The energy consumption associated with blockchain operations, particularly on Ethereum, has raised concerns about the carbon footprint of NFTs. As NFT adoption increases, there is a pressing need to develop more energy-efficient solutions to mitigate environmental impact.
The nascent nature of NFTs has raised questions about legal frameworks, copyright enforcement, and ownership disputes. Regulatory clarity is essential to ensure fair and transparent transactions while safeguarding the rights of creators and investors.
NFTs have faced criticism for their association with high-profile sales and extravagant prices, leading to concerns about exclusivity and accessibility. Efforts should be made to make NFTs more accessible to a broader audience, fostering a diverse and inclusive ecosystem.
Despite these challenges, the future of NFTs remains promising. As technology advances, NFTs are likely to find applications in even more industries, transforming the way we perceive and interact with digital assets. With ongoing innovation and collaboration, NFTs have the potential to redefine ownership and reshape the digital landscape for years to come.