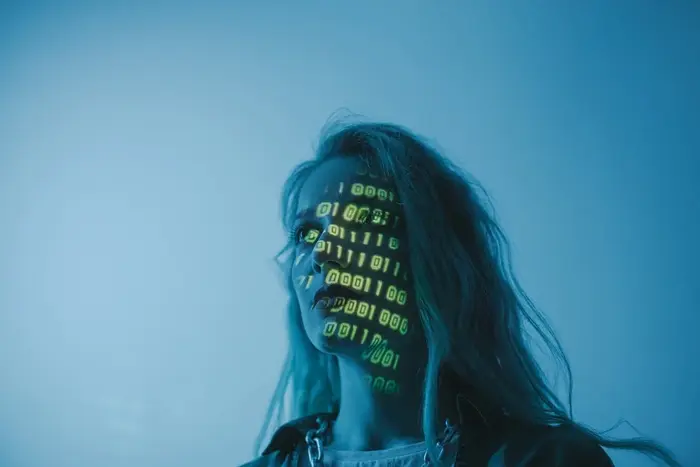 Accounting teams have traditionally relied on manual processes to handle high transaction volumes. But Robotic Process Automation (RPA) is now transforming accounting by automating repetitive, rules-based tasks. RPA uses software bots to mimic human actions, bringing new levels of speed, accuracy, and efficiency.
Automation of Accounting Documents is one of the major use cases for RPA. Accountants can now easily automate document-filling tasks like invoices, purchase orders, expense reports, and more. Integration with ERP is another key benefit of using RPA in accounting.
For forward-thinking accounting and finance departments, RPA unlocks game-changing performance gains. This article explores how RPA is reshaping accounting through expanded automation capabilities.
Understanding RPA Technology
RPA tools allow configuring software robots to carry out manual processes just like human workers but far faster and without errors. Some key capabilities:
Interact with any software interface just as humans do, entering data, conducting analysis, completing forms, etc.

Operate 24/7 without breaks, holidays, or sick time.

Scale up or down on demand to accommodate workloads.

Eliminate human data entry errors with reliable digital accuracy.

Save and analyze digital audit trails documenting all activities.

Integrate inputs and outputs across multiple platforms and data sources.
For accountants, this means automating many tedious tasks that previously required using accounting software manually or performing data transfers between systems. RPA bots act as virtual accounting team members with superhuman speed and precision.
Key Accounting Processes Suited for RPA
While RPA cannot entirely replace human judgment and oversight, it excels at taking over repetitive, rules-based steps. Areas with high potential for accounting RPA adoption include:
Transaction Data Entry
Transferring invoices, bills, receipts, and other source documents into accounting software like QuickBooks is tedious yet critical work. RPA bots reliably speed up capturing high transaction volumes with 100% accuracy. They can validate inputs, flag exceptions for review, and reconcile to source data.
Report Generation
Bots can be configured to pull data from multiple systems and databases, perform calculations and analyses, and create financial reports. Automated report generation improves consistency and handles large volumes fast.
Period Close Tasks
RPA helps accelerate all the repetitive steps required during period closing like account reconciliations, amortizations, accruals, depreciations, journal entries, and more. This alleviates bottlenecks.
Audits
Streamlining data gathering, analysis, and documentation for audits is a prime use case. Automated work papers also reduce audit costs.
Payables and Receivables Processing
Verifying, posting, and reconciling high volumes of vendor and customer invoices is ripe for automation. Bots integrate with AR/AP software to accelerate order-to-cash and procure-to-pay cycles.
Accounting Research
Bots can rapidly gather data from multiple sources, analyze options, and deliver recommendations to support decisions on accounting treatments and financial plans.
RPA transforms previously manual accounting workflows into automated, integrated digital processes.
Benefits of Adopting RPA in Accounting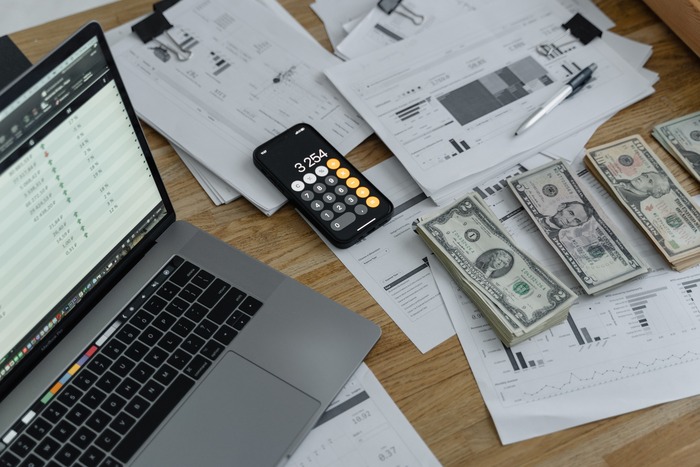 The upside of accounting automation with RPA includes:
Increased Throughput
Bots process high workloads faster with near-instant turnaround unmatched by human speed and attention. All tasks repeat consistently at peak efficiency without lags.
Improved Accuracy
Automated accounting tasks follow programmed logic flawlessly every time, avoiding human oversight and data entry errors. This improves compliance and decision quality.
Cost Savings
RPA maximizes productivity at a fraction of human staffing costs. Bots scale flexibly allowing redeployment to other processes as needs change.
Seamless Integration
Bots easily integrate inputs and outputs across accounting programs, ERPs like SAP, databases, and more. This streamlines cross-functional data flows.
Enhanced Analytics
Detailed digital audit trails generated during automated processing provide valuable analytics insights into how work gets done.
Better Use of Human Talent
RPA handles routine tasks programmatically so accountants can focus on high-value analysis, exceptions, advisory services, and building client relationships.
Extended Capabilities
Bots expand what can be accomplished programmatically beyond manual effort constraints. They work around the clock without overtime or burnout. RPA thus unlocks game-changing productivity, accuracy, insights, and value.
RPA Implementation Considerations
Reaping the full benefits of accounting RPA requires following some best practices:
Take a Strategic Approach
Avoid a siloed or ad hoc approach. Align automation to overarching finance digital transformation strategy supported by leadership.
Focus on User Impact
Design automation around improving user experience and empowering people through new capabilities, not just cost savings.
Standardize First
Standardizing accounting procedures across locations as much as possible simplifies defining automation rules. Document processes meticulously.
Validate Data Quality
Confirm inputs have sufficient data quality and integrity before automating downstream processes. "Garbage in, garbage out" still applies.
Secure Sensitive Data
Implement proper access controls, encryption, and activity logging for automated handling of financial data. Privacy and security remain imperative.
Start Small, Scale Up
Pilot RPA for a contained process or function first. Once proven, expand scope through incremental additions.
Monitor and Optimize
Analyze automation performance indicators like cycle times, error rates, and system effectiveness. Continually tune RPA bots and rules.
Following a thoughtful roadmap prevents haphazard automation and ensures smoother change management.
Implementation Models
Organizations have a few options for deploying RPA capabilities:
In-House
Develop automation using dedicated internal RPA teams. Gives you full control but requires more effort to master tools.
RPA-as-a-Service
Cloud solutions like UiPath and Automation Anywhere provide RPA on a subscription basis. Fast to implement but some vendor dependence.
RPA Consulting Firms
External specialists design and deliver automation tailored to your needs. Brings accelerated expertise.
Integrated ERP Solutions
Major ERP vendors like SAP now offer integrated RPA modules. Streamlines automating core ERP-centric processes. Choose the model aligning best with your automation goals, resources, and capabilities.
Sample Accounting RPA Use Cases
Seeing RPA in action across core accounting processes illustrates its immense potential:
Automated Report Generation
RPA pulls data from billing systems and inventory databases and compiles it into monthly financial statements, KPI dashboards, and management reports. Greatly accelerates period close.
Invoice Processing Automation
Bots extract key details from emailed invoices, validate against POs, update AR and AP ledgers, generate payments, and notify stakeholders. Removes manual steps.
Audit Prep Acceleration
Automating consolidating records, running audit tests, and producing schedules and work papers drastically reduces auditors' prep time.
Faster Transaction Posting
Reading forms and statements, entering into accounting software, reconciling line items, and handling exceptions speed up with automation.
Journal Entry Automation
Parameter-driven bots can create adjusting entries, accruals, amortizations, currency conversions, intercompany transfers, and more. RPA streamlines accounting's highest-volume activities.
Emerging RPA Advancements
As RPA matures, expect ongoing enhancements expanding capabilities:
Smarter self-learning bots powered by AI and machine learning

Natural language interaction allows freeform human-bot collaboration

Visual perceptive abilities to automate tasks involving scanned documents, image analysis, etc.

Predictive analytics during processing to flag expected issues and recommend actions

Expanded process event-triggering capabilities with chatbots, IoT sensors, and more

Broader integration across business systems, data sources, and technologies
RPA will continue elevating accounting automation to new heights.
Best Practices for RPA Adoption
To fully capitalize on RPA benefits for your automation of accounting documents, organizations should follow these adoption best practices:
Take an Enterprise Approach
Coordinate RPA initiatives company-wide. Identify functions with the highest automation needs and impact.
Engage Department Stakeholders
Involve departments like accounting early to capture expertise automating their unique processes.
Focus on Value Over Cost
Emphasize boosting capabilities over just reducing headcount. Redirect savings to innovation.
Build In-House Expertise
Develop internal RPA skills and access to tools. Reduce reliance on external vendors over time.
Start Small, Then Scale
Prove value with targeted pilots before expanding. Let early wins build confidence and appetite.
Keep Existing Systems
Automate around current ERPs and software instead of overhauling technology.
Monitor KPIs
Quantify performance gains from automation with metrics like time savings and accuracy. Continue optimizing.
Add AI Capabilities
Incorporate AI for smart exception handling, predictive analytics, and more.
Secure End-to-End
Protect confidential data throughout the automated process. Log and audit all activities.
With careful adoption, RPA supercharges accounting productivity and performance.
The Bottom Line
RPA marks a turning point for modernizing accounting operations through transformative automation technologies. The benefits of speed, accuracy, and integration at scale are too substantial to ignore.
With a thoughtful adoption roadmap, RPA can take accounting productivity to unprecedented levels while freeing up the capacity to focus on high-value initiatives. The rise of accounting automation is just getting started.