Cloud adoption consultancy plays a crucial role in helping businesses successfully navigate the complexities of transitioning to the cloud. With the rapid advancements in technology and the growing popularity of cloud computing, businesses are increasingly seeking the expertise of cloud adoption consultants. Let's explore the key points regarding the role of cloud adoption consultancy:
Definition and purpose of cloud adoption consultancy:
Cloud adoption involves providing guidance, expertise, and strategic advice to businesses during their journey to adopt cloud technologies. Consultants work closely with organizations to understand their unique requirements, assess their current IT infrastructure, and develop a tailored cloud adoption strategy. The primary purpose is to ensure a smooth and efficient transition to the cloud while maximizing the benefits and minimizing risks.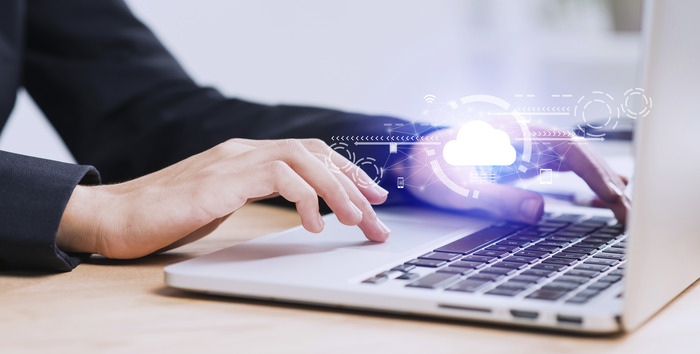 Benefits of engaging a cloud adoption consultant:
Engaging a cloud adoption consultant offers several benefits for businesses. Consultants bring extensive knowledge and experience in cloud technologies and best practices, enabling organizations to make informed decisions. They assist in developing a comprehensive cloud adoption roadmap, considering factors such as cost-efficiency, scalability, security, and compliance. Cloud adoption experts also provide guidance on selecting the right cloud service providers, optimizing cloud infrastructure, and ensuring seamless integration with existing systems.
Areas of expertise and services offered by cloud adoption consultants:
Cloud adoption consultants possess expertise in various areas related to cloud computing. They offer a wide range of services, including:
Cloud strategy development: Consultants assess the business goals and objectives, identify suitable cloud solutions, and develop a tailored cloud strategy aligned with the organization's needs.

Cloud migration planning and execution: Consultants assist in planning and executing the migration of applications, data, and infrastructure to the cloud, ensuring minimal disruptions and maximizing efficiency.

Cloud security and compliance: Consultants provide guidance on implementing robust security measures, ensuring data privacy, and meeting industry-specific regulatory requirements in the cloud environment.

Cloud cost optimization: Consultants help organizations optimize their cloud spending by identifying cost-saving opportunities, right-sizing resources, and implementing effective cost management strategies.

Cloud governance and management: Consultants assist in establishing governance frameworks, policies, and procedures for effective management of cloud resources, ensuring accountability, and maintaining control.
How Cloud Adoption Consultancy Supports Digital Transformation
Cloud adoption consultancy plays a vital role in supporting businesses' digital transformation efforts by assisting them in effectively leveraging cloud platform solutions. Through their expertise and guidance, cloud adoption consultants help organizations assess their current IT infrastructure, develop a comprehensive cloud strategy, and navigate the complexities of cloud adoption. Let's delve into the key points regarding how cloud adoption consultancy supports digital transformation:
Assessing current IT infrastructure and identifying gaps:
Cloud adoption consulting conducts a thorough assessment of the organization's existing IT infrastructure, applications, and data architecture. They identify gaps and areas that can benefit from cloud adoption. This assessment helps businesses understand their readiness for the cloud and determines the necessary steps to align their infrastructure with digital transformation goals.
Developing a cloud strategy and Roadmap:
Based on the assessment, cloud adoption consultants work closely with businesses to develop a cloud strategy and roadmap. This strategy outlines the objectives, timeline, and priorities for cloud adoption. It takes into account factors such as scalability, security, compliance, and cost optimization. The roadmap provides a clear path for businesses to follow during their cloud transformation journey.
Selecting the right cloud services and providers:
Cloud adoption professionals assist businesses in selecting the most suitable cloud services and providers for their specific needs. They analyze different options and evaluate factors such as performance, reliability, security, and cost-effectiveness. By leveraging their expertise and industry insights, consultants help organizations make informed decisions that align with their digital transformation goals.
Migration planning and execution:
Once the cloud strategy is defined and the cloud services and providers are selected, cloud adoption consultants support businesses in planning and executing the migration process. They develop a migration plan that outlines the necessary steps, dependencies, and timelines. Consultants work closely with the internal IT team and cloud technology partners to ensure a smooth and efficient migration to the cloud platform. They provide guidance on data migration, application modernization, and integration with existing systems.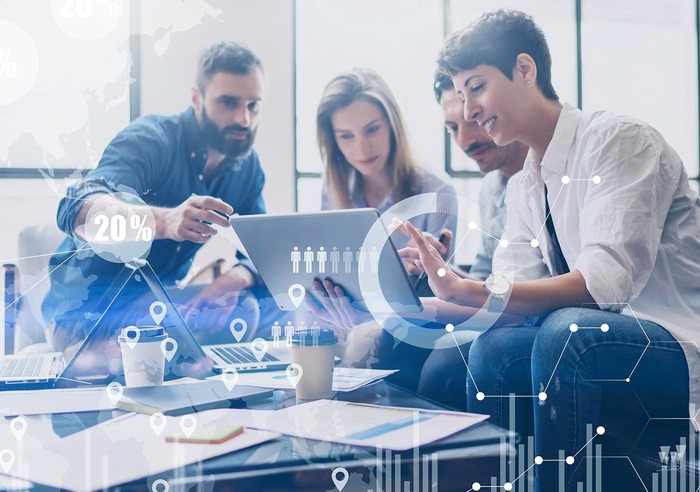 Best Practices for Engaging a Cloud Adoption Consultant
Engaging a cloud adoption consultant is a strategic decision that can greatly benefit businesses in their cloud transformation journey. To ensure a successful engagement, it is essential to follow best practices and consider various factors. Let's explore the key points regarding best practices for engaging a cloud adoption consultant:
When selecting a cloud adoption consultant, it is crucial to assess their expertise and experience in cloud technologies and services. Consider factors such as their track record, client testimonials, and case studies to gauge their capabilities. Look for consultants who have successfully implemented cloud solutions in similar industries or organizations. Evaluating their certifications, partnerships with cloud providers, and depth of technical knowledge can provide insights into their proficiency.
Considering the cultural fit and alignment of goals:
A strong cultural fit between the consultant and the organization is essential for a successful engagement. Cloud adoption consultants will be working closely with the internal teams, stakeholders, and decision-makers, so it is important to ensure a good working relationship. Consider their communication style, responsiveness, and ability to understand and align with the organization's goals and values. Engaging a consultant who can effectively collaborate with the internal team and adapt to the organizational culture can foster a smoother implementation process.
Before engaging a cloud adoption consultant, it is crucial to clearly define the project scope and deliverables, including the specific objectives, timelines, and expected outcomes. This clarity ensures that both parties have a shared understanding of the project's goals and helps manage expectations. Additionally, it is essential to incorporate nlp annotation into the project to enhance the accuracy and efficiency of language processing tasks.
Reviewing the contract terms and pricing proposed by the cloud adoption consultant is also crucial. Carefully examining the contract to ensure that it clearly outlines the scope of work, deliverables, timelines, and any specific requirements is essential. Understanding the pricing model, whether it is a fixed fee, hourly rate, or project-based pricing, is equally important. Evaluating the cost structure and considering the long-term value and return on investment the consultant can provide is vital in making an informed decision.