In today's digital age, the ability to accept online payments is crucial for businesses of all sizes. To facilitate seamless online transactions, two essential components come into play: payment gateways and online merchant accounts. This comprehensive guide will explore the intricacies of payment gateways and online merchant accounts, helping you understand their functionalities, benefits, and how to choose the right solution for your business.
1. What is a Payment Gateway?
A payment gateway acts as a secure intermediary between a merchant's website or mobile application and the financial institutions involved in processing online transactions. It allows businesses to accept electronic payments from customers, such as credit cards, debit cards, and digital wallets. The payment gateway encrypts sensitive customer information, ensuring secure and efficient payment processing.
2. How Does a Payment Gateway Work?
When a customer initiates an online payment, the payment gateway performs a series of actions to facilitate the transaction. Firstly, it encrypts the customer's payment details to maintain confidentiality. Then, it sends the encrypted information to the respective financial institutions, such as banks, for authorization. Once the payment is authorized or declined, the payment gateway relays the response back to the merchant and customer, completing the transaction process.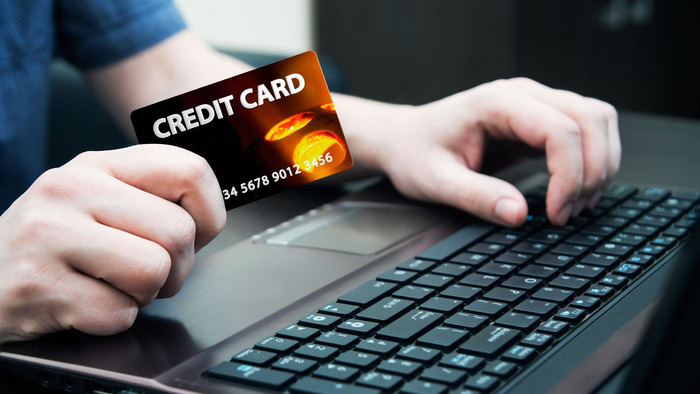 3. Choosing the Right Payment Gateway
Selecting the appropriate payment gateway is crucial for businesses seeking to optimize their online payment processes. Factors to consider include transaction fees, security measures, integration options with e-commerce platforms, global reach, and customer support. Careful evaluation and comparison of available payment gateway providers will help you find a solution that aligns with your business requirements.
4. Benefits of Using a Payment Gateway
Integrating a payment gateway into your online business offers several benefits. Firstly, it enables you to accept a wide range of payment methods, accommodating customer preferences and increasing conversion rates. Secondly, payment gateways provide robust security measures, safeguarding customer data and preventing fraudulent activities. Additionally, payment gateways offer seamless integration with e-commerce platforms, simplifying the checkout process and enhancing the overall user experience.
5. Security Measures in Payment Gateways
Security is of paramount importance in online payment transactions. Payment gateways employ advanced encryption techniques, such as SSL (Secure Sockets Layer) encryption, to protect sensitive customer information. They also adhere to industry compliance standards, such as PCI DSS (Payment Card Industry Data Security Standard), ensuring secure handling and storage of payment data.
6. Integration of Payment Gateway with E-commerce Platforms
To streamline online transactions, payment gateways integrate seamlessly with popular e-commerce platforms. This integration simplifies the setup process, allowing businesses to start accepting online payments quickly. Whether you are using platforms like Shopify, WooCommerce, or Magento, payment gateway providers offer plugins or APIs that facilitate a smooth integration.
7. Popular Payment Gateway Providers
Several payment gateway providers dominate the market, each offering unique features and services. Some of the popular payment gateway providers include:
PayPal: Known for its global reach and user-friendly interface, PayPal allows businesses to accept payments from customers worldwide.

Stripe: Stripe offers a developer-friendly solution with robust customization options and supports a wide range of payment methods.

Authorize.Net: A trusted name in the industry, Authorize.Net provides secure payment processing and offers features like recurring billing and fraud prevention tools.

Braintree: Braintree, owned by PayPal, focuses on providing a seamless mobile payment experience and supports various digital wallets.

Square: Square is popular among small businesses and offers a range of services, including payment processing, point-of-sale solutions, and online invoicing.
9. What is an Online Merchant Account?
An online merchant account is a type of bank account that enables businesses to accept and process online payments directly. It serves as a holding account for funds received from customer transactions before they are transferred to the business's regular bank account. Online merchant accounts are typically provided by financial institutions or payment service providers.
10. Benefits of Having an Online Merchant Account
Having an online merchant account offers several advantages to businesses, including:
Greater control over payment processing: With an online merchant account, businesses can manage their payment processes independently, allowing for more flexibility and customization.

Improved cash flow: Funds from customer transactions can be deposited directly into the merchant account, ensuring quicker access to funds and improved cash flow.

Reduced transaction costs: Online merchant accounts often have lower transaction fees compared to third-party payment processors, resulting in cost savings for businesses.

Branding opportunities: By utilizing an online merchant account, businesses can customize their payment pages to reflect their brand, enhancing the overall customer experience.
To enjoy the benefits of an online merchant account, businesses can partner with the reputable merchant of record providers like PayProGlobal. As a merchant of record provider, they offer comprehensive solutions to manage and process online payments. Their services include secure payment processing, compliance with global regulations, and reliable customer support. By leveraging the expertise of a merchant of record provider, businesses can focus on their core operations while ensuring smooth and secure payment transactions.
11. How to Open an Online Merchant Account
Opening an online merchant account involves a few steps:
Research and select a reputable financial institution or payment service provider that offers online merchant accounts.

Complete the application process, providing necessary business information, such as company details, website URL, and expected transaction volume.

Undergo a review process, where the provider evaluates your business's creditworthiness and assesses any potential risks.

Once approved, integrate the merchant account with your website or e-commerce platform following the provider's instructions.

Configure the account settings, such as pricing, currency options, and settlement periods, according to your business requirements.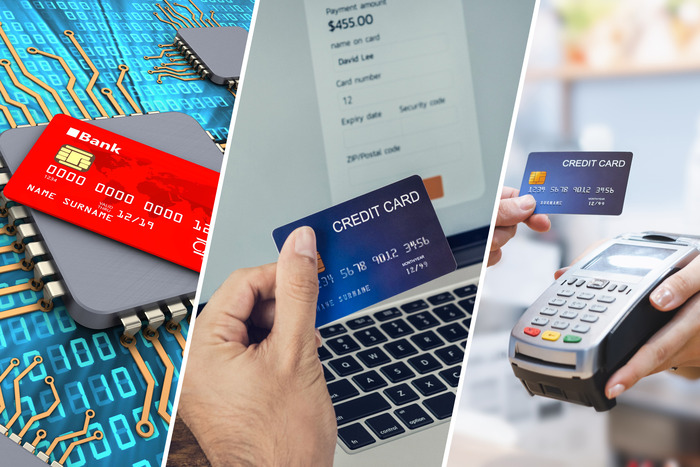 12. Comparison Between Payment Gateways and Online Merchant Accounts
While payment gateways and online merchant accounts are both essential for accepting online payments, they serve distinct functions. Payment gateways focus on securely transmitting payment data between the customer, merchant, and financial institutions. On the other hand, online merchant accounts primarily handle the settlement and processing of funds received from customer transactions. Both work together to facilitate seamless online payments for businesses.
13. Tips for Successful Payment Processing
To ensure smooth and efficient payment processing, consider the following tips:
Optimize your checkout process: Simplify the payment steps and minimize the number of required fields to reduce cart abandonment rates.

Offer multiple payment methods: Cater to customer preferences by providing a variety of payment options, such as credit cards, digital wallets, and bank transfers.

Implement strong security measures: Utilize SSL encryption, and fraud detection tools, and adhere to PCI DSS compliance standards to protect customer data.

Monitor payment performance: Regularly review transaction data and analytics to identify any issues or patterns that may require attention.

Provide excellent customer support: Promptly address customer inquiries and concerns related to payments to ensure a positive experience.
14. Common Challenges in Payment Processing
While payment processing has become more streamlined, certain challenges may arise. Some common challenges include:
Payment fraud: Businesses need to stay vigilant and implement robust fraud prevention measures to protect themselves and their customers from fraudulent activities.
Chargebacks: Chargebacks occur when customers dispute a transaction and request a refund. It's important for businesses to have clear refund policies and proper documentation to handle chargebacks efficiently.

Integration issues: Integrating payment gateways and online merchant accounts with e-commerce platforms can sometimes present technical challenges. It's crucial to work closely with technical support teams or developers to ensure smooth integration and resolve any compatibility issues.

Currency conversion: If your business operates globally, handling currency conversions can be a complex task. Consider partnering with payment service providers that offer competitive exchange rates and seamless currency conversion capabilities.

Compliance and regulations: Payment processing involves compliance with various regulations, such as anti-money laundering (AML) and Know Your Customer (KYC) requirements. Stay updated with the latest regulations and ensure your payment processes adhere to the necessary compliance standards.

Transaction errors and declines: Occasionally, transactions may fail or be declined due to technical issues, incorrect information, or insufficient funds. Promptly communicate with customers and provide clear instructions on how to resolve any payment-related issues.
Conclusion
In today's digital landscape, understanding payment gateways and online merchant accounts is vital for businesses looking to thrive in the online marketplace. By leveraging secure and efficient payment processing solutions, businesses can provide a seamless payment experience for their customers, boost conversion rates, and establish trust and credibility.
With the right payment gateway and online merchant account in place, businesses can unlock the full potential of e-commerce and expand their customer base, both locally and globally.
FAQs (Frequently Asked Questions)
Can I use multiple payment gateways for my online business? 
Yes, many businesses use multiple payment gateways to offer customers more payment options and increase flexibility.
Are payment gateways secure for online transactions? 
Payment gateways employ advanced security measures, such as encryption and compliance with industry standards, to ensure secure online transactions.
Do I need a separate online merchant account if I already have a payment gateway? 
Yes, a payment gateway and an online merchant account work together to process online payments. An online merchant account handles the settlement and processing of funds received from customer transactions.
Can I open an online merchant account for my small business? 
Yes, online merchant accounts are available for businesses of all sizes. Research reputable providers that cater to small businesses and offer competitive pricing.
What should I do in case of payment processing issues or disputes? 
In case of issues or disputes, promptly communicate with your payment gateway provider or online merchant account provider. They will guide you through the necessary steps to resolve the problem efficiently.