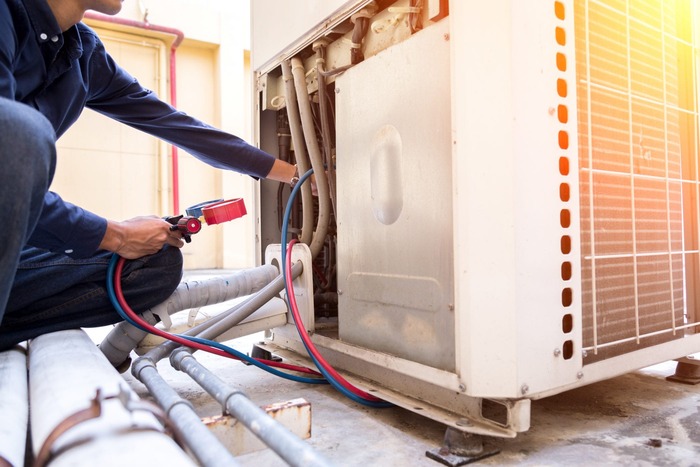 Sydney, Australia, is renowned for its stunning beaches, iconic landmarks, and vibrant culture. However, it's also notorious for its unpredictable and sometimes extreme weather. The city experiences scorching hot summers and chilly winters, making air conditioning a vital component of homes and offices.
To keep your AC in top condition, it's crucial to invest in regular maintenance. This guide tells you why hiring a professional for maintaining your air conditioning in Sydney is the best choice. It provides valuable insights on maintaining your unit for peak performance.
Understanding Sydney's Climate
Sydney's climate is characterized by hot summers and mild winters. During the summers, temperatures cross 30°C (86°F), and high humidity levels can make the heat feel even more oppressive. In contrast, winters in Sydney are relatively mild but can still get chilly, with nighttime temperatures dropping to around 8-10°C (46-50°F).
Such climate extremes emphasize the importance of having a reliable air conditioning system to stay comfortable throughout the year.
The Importance of Regular Air Conditioning Maintenance
Regular maintenance is crucial for your AC to operate efficiently in Sydney's challenging climate. Here's why you should prioritize maintenance:
Efficiency: An air conditioning system that runs efficiently consumes less energy, lowering energy bills and reducing environmental impact.
Longevity: Proper maintenance extends the lifespan of your air conditioner, saving you money on costly replacements and reducing electronic waste.
Health: Clean filters and coils help maintain indoor air quality, reducing allergies and respiratory issues for you and your family.
Reliability: Regular maintenance reduces the chances of unexpected breakdowns during extreme weather conditions, ensuring comfort and peace of mind.
Why Hire a Professional in Sydney
While there are many DIY maintenance tasks you can perform, hiring a professional for air conditioning maintenance in Sydney offers several distinct advantages:
Expertise: Professionals can identify and address issues that you might overlook. They can diagnose problems early, preventing costly repairs down the line.
Compliance: Sydney has specific regulations and standards for air conditioning systems, and professionals are well-versed in these requirements. Hiring a pro ensures your system complies with local environmental and safety standards.
Safety: Handling refrigerants and electrical components can be dangerous without proper training. Professionals prioritize safety during maintenance, reducing the risk of accidents or injuries.
Comprehensive Inspection: Professionals conduct a thorough inspection of your unit, addressing not only immediate issues but also potential problems that could arise in the future. This proactive approach ensures the long-term reliability of your system.
Key Steps in Air Conditioning Maintenance
Cleaning and Replacing Filters: Dirty filters restrict airflow, reducing the unit's efficiency. Professionals clean or replace filters to ensure optimal air quality and system performance.
Coil Cleaning: Evaporator and condenser coils can accumulate dirt and debris over time, hindering heat transfer and efficiency. Professionals clean these coils to improve overall system efficiency.
Checking Refrigerant Levels: A refrigerant leak can cause your unit to underperform. Professionals check refrigerant levels and fix any leaks, if necessary, ensuring proper cooling.
Inspecting Electrical Components: Professionals inspect and tighten electrical connections, ensuring your unit's safe and efficient operation while preventing potential fire hazards.
Condensate Drain Cleaning: A clogged condensate drain can lead to water damage and reduced efficiency. Professionals clean and clear the drain to prevent these issues.
Testing Thermostat: Professionals test and calibrate the thermostat to ensure accurate temperature control, which helps maintain a comfortable indoor environment.
Lubricating Moving Parts: When the moving parts have proper lubrication, it reduces friction and extends the life of your unit, ensuring it runs smoothly and quietly.
Checking Airflow: Professionals ensure that airflow is balanced and unobstructed, allowing for efficient cooling or heating throughout your space.
Calibrating the System: Professionals calibrate your air conditioning system to ensure it operates at its designed performance levels, maximizing efficiency.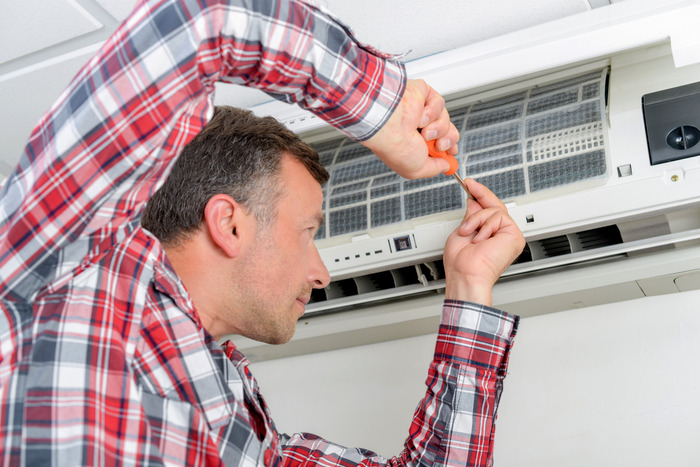 Frequency of Maintenance
In Sydney, it's advisable to schedule air conditioning maintenance at least once a year. However, the exact frequency depends on several factors, including:
How often do you use your air conditioner?

The complexity of your air conditioning system.

The manufacturer's recommendations for maintenance intervals.
A professional technician will know what you need and recommend an appropriate maintenance schedule tailored to your circumstances.
Choosing the Right Professional in Sydney
When selecting a professional for your air conditioning maintenance needs in Sydney, it's crucial to do your due diligence. Here are some key steps to help you choose the right professional:
Verify Licensing and Certification: Ensure that the technician or company you choose is licensed and certified in Sydney. This certification demonstrates that they have received the necessary training and have the expertise to handle your specific air conditioning system.
Specialization: Inquire about the services offered by the technician or company and whether they specialize in the type of air conditioning unit you have. Whether it's a ducted system, split system, or window unit, a professional who is well-versed in your particular system is more likely to provide efficient and effective maintenance.
An efficient air conditioning in Sydney is necessary, considering its hot weather during summers. To maintain its peak performance, however, hiring a professional for regular maintenance is essential. The benefits of professional maintenance include increased efficiency, extended lifespan, etc.