2023 has been a rocky year for the cryptocurrency market – especially when we compare prices with 2021. If you missed it, Bitcoin in 2021 reached its all-time high with a jaw-dropping price of $65,000. 
Today, Bitcoin is worth $28,000, dropping more than half of its peak price. And the King Coin is not the only one – plenty of other assets suffered in the last couple of years. So, what caused this sharp decline in Bitcoin price?
To answer this, we need to consider several factors. There isn't one single explanation that can answer, why is crypto going down? In order to give you a thorough answer, we'll take a quick look at crypto's history in the past few years.
Looking Back at Crypto's Most Successful Year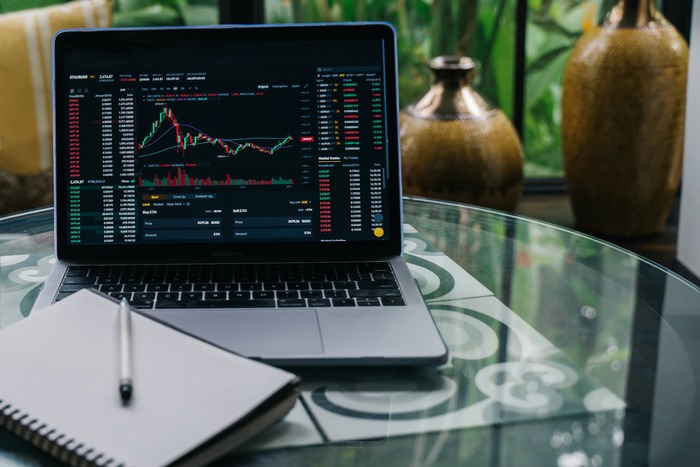 No matter which crypto assets you pick, we can wager their prices never soared higher than they did in 2021. It wasn't just a peak year for Bitcoin – the overall market saw massive growth, especially in Q3 and Q4. 
The combined crypto market cap at the time was over $2.8 trillion. That is a significant contrast from today, when the market cap of cryptocurrencies is less than half that amount at $1.09 trillion. Why, therefore, was cryptocurrency so valuable in 2021?
Well, 2021 was a complex year in itself. The global pandemic was at its peak, the US's most ridiculed president ended his term, and banks were increasing their interest rates. People were looking for alternative ways to invest and either chose the stock market or the crypto market. 
In other words, crypto was the talk of 2021, and both moods and policies were changing. The tech sector was also flourishing, and all these reasons culminated in an ideal environment for crypto prices. The result? A massive spike.
So what happened? How did the market shrink so quickly, to see its prices dip by over 65%?
The Crypto Market in 2023
There were many unexpected factors that worked against crypto in 2022 that caused the Bitcoin crash. Looking back, the market was actually much worse last year, with an overall capitalisation of 790 billion. 
By contrast, 2023 seems like a pretty good year for the crypto sector. The good news is that we can see an upward trend since December 2021, although there is still a long road to recovery.
But we still haven't answered the major question – why was crypto going down?
Why Is Crypto Going Down?
You have likely heard a lot of negative sentiment in the last few years, especially after certain controversial news in the sector. You likely know that crypto prices form based on a few factors, one of which is market sentiment. 
When we hear negative news on the topic of crypto, we naturally want to stay away from it, and most investment advice would back that decision. As a whole this negative sentiment, combined with some major companies' errors brought the crypto market where it is today. We believe three major events influenced the cryptocurrency market.
The Terra-Luna Crash
Crypto's volatility is one of its biggest setbacks. You hate it when it drives prices in the red, and you love it when it swings prices in the green. Combine volatility with crypto investors' distrust of the market, and you'll see it fall apart quickly. Of course, this distrust isn't uncalled for – when people's Bitcoin holdings get hacked, this is a dark mark on crypto's reputation.
Two coins were doing well in 2022 but, to everyone's surprise, crashed and lost over $500 billion of their worth. Terra and Luna shared similar blockchain technology (i.e. shared a crypto network). Terra is a stablecoin, meaning its value is based on the US dollar, while Luna is a token within the Terra ecosystem.
According to analysts, the whole cryptocurrency market lost $500 billion in value when Terra was delinked from the dollar, and both tokens quickly plummeted. 
The FTX Collapse
Aside from popular crypto brokerages, crypto exchanges are popular places for purchasing digital assets. You can do your own research and easily find a website with a low exchange commission and start trading. The user-friendly interface, mobile compatibility, and option to safely store your crypto are some of the main reasons why people enjoy cryptocurrency exchanges.
Unfortunately, in 2022, investors quickly lost faith in cryptocurrency exchanges following the collapse of FTX. This was one of the largest exchanges, which in November 2022 went bankrupt, and its CEO, Sam Berkman-Fried, was consequently arrested for wire and banking fraud. Needless to say, traders quickly lost faith in these trading platforms.
Recent news of Binance's lawsuit didn't help the situation either. The US Securities and Exchange Commission suspects the company broke some securities regulations and mishandled investors' money. 
This creates layers of complications for the crypto financial markets. How can investors have confidence in digital currency if they constantly read cryptocurrency news about crashes, hacks, fraud, and lawsuits?
Currently, it seems the best bet for investors is to turn to crypto brokers. If you still want to buy and sell digital currency but want to avoid crypto exchanges and their nasty ramifications, you might enjoy a broker-matching site like BitiCodes. You'll still get access to all your preferred coins and tokens and have peace of mind. It's a win-win situation.
Rumours of Regulation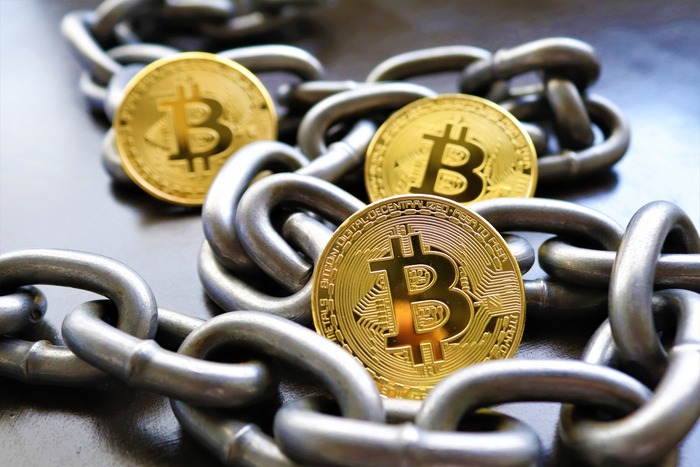 In addition to the above news, there's a third reason that may impact cryptocurrency prices. Most crypto investors join the community because they believe people should be in control of their own money. They enjoy the decentralisation of major cryptocurrencies. The refusal to be ruled by a single authority is one of the main reasons why crypto traders choose to forego traditional investments.
So, you can imagine how the crypto community reacts when they hear increasing rumours of crypto regulations. While it's great that crypto is so widespread and easily attainable, many individuals can use it to their own advantage. Money laundering and terrorist funding are two major problems of the crypto market, and the EU has been struggling to tackle them without the proper laws.
That's why so many crypto exchanges collect personal information from investors nowadays. They are trying to make crypto traceable. Right now, the European Union is polishing the last details of their MiCA proposal. Their main goal is to ensure that buying, selling, and trading crypto are traceable activities.
Crypto starts losing its DeFi freedom as soon as more rules go into place. The fact that most coins and tokens offer an alternative to fiat currency is one of the key pulls for users. Crypto will become less and less free as new laws are passed. Some worry that it will someday resemble fiat money and have some of its problems.
There is a huge chance that investors are pulling away their holdings because they disagree with these upcoming policies.
Crypto's Future Prospects?
The last few months were certainly positive for crypto. In fact, many analysts are hopeful and predict that crypto will enter a bull run during 2024. Many are looking forward to the next Bitcoin halving event, which previously created a lot of buzz for the industry. Historically, there is some proof that prices tend to rocket during halving events. As more people talk about the event, crypto becomes a trend and receives increasing attention from the press.
Additionally, several other coins and tokens are gradually improving their prices, such as Ethereum (ETH), Cardano (ADA), Solana (SOL), and Binance Coin (BNB). If you're considering updating your overall portfolio for 2023, consider adding these coins to your repertoire. 
Many crypto fans are optimistic about the future of the crypto market. Perhaps we should be asking, when are prices going up, instead of why is crypto going down. This optimism isn't necessarily a bad thing. However, investors should still be aware of the market's unpredictability. Most of the events that shook investors over the past three years were unanticipated. Who can predict what the future may bring? Last year, we saw crypto going down. Next year, the situation might be totally different.
Overall, our advice is to maintain reasonable expectations. Yes, there is currently evidence of market progress and expansion. However, it is extremely improbable that Bitcoin or any other asset will return to its 2021 peak any time soon. Remember to take overly positive price estimates with a pinch of salt. 
Final Thoughts
While the Luna-Terra crash and FTX collapse certainly had an enormous impact on the crypto market, they are not the sole reasons for crypto going down. Some argue that Elon Musk had his own part to play when he pulled all his investments away from the crypto market. 
Others consider the crashing of major central banks like the Silicon Valley Bank and Credit Suisse to have a particularly bad impact on the market. Numerous factors are in play here. The ones we listed in this article are our take on the situation. Who knows what your research may uncover?