As the digital era unfolds before us, bringing both groundbreaking advancements and new vulnerabilities, the security operations centers (SOCs) emerge as our trusted custodians. These SOCs serve as our frontline defense against an evolving array of cyber threats, ensuring our data remains sacrosanct. However, who are the champions in this space, those entities that have risen above, setting benchmarks in innovation, agility, and security? 
As we prepare to traverse this digital landscape, it becomes essential to familiarise ourselves with these guiding lights. Here, we shall spotlight the key players that have demonstrated unparalleled prowess, ensuring that in the vast web of interconnectivity, security is not just a watchword but a guarantee.
List of the Vanguard of Security Operations Centres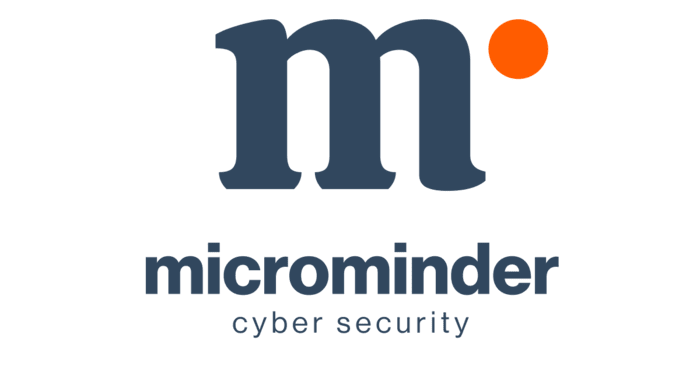 When we discuss the champions of cybersecurity, the discussion would be incomplete without mentioning Micromindercs.com. Based in the United Kingdom, this powerhouse has set remarkable standards in the realm of cybersecurity for a commendable four decades. Nevertheless, what has been the secret behind their longevity and success? Let's break it down.
Firstly, the bedrock of their service spectrum is their formidable team. This is not just a random assembly of professionals but rather a carefully curated ensemble of industry veterans, innovative thinkers, and strategic minds. In essence, their approach is not merely about tackling existing cybersecurity issues. On the contrary, it is about anticipating future challenges and gearing up proactively.
In addition, Microminder is also well-recognized for its bespoke solutions. They have an incredible spectrum of offerings, from red and blue team operations and vulnerability assessments to advanced penetration testing. Their work in penetration testing, in particular, is noteworthy. Hence, in an era where cyber threats constantly evolve, Microminder is always ten steps ahead, spotting vulnerabilities before they can be exploited.
Meanwhile, another factor that stands out is Microminder's commitment to evolution. In the tech landscape, adaptability is the name of the game. Not to mention, for forty years, they have demonstrated an incredible knack for adapting, reinventing, and delivering, making them a stalwart in the SOC landscape.

AT&T is a name synonymous with telecommunications, but their ventures into cybersecurity have expanded their renown manifold. A glance at AT&T Cybersecurity reveals a blend of heritage and innovation. The company has adeptly leveraged its massive experience in communication systems, understanding the intricacies of data flows, to build an unparalleled security model.
Their Security Operations Centre is nothing short of a technological marvel. Operating 24/7, it is a bustling hub of ceaseless activity. Here, every potential threat is detected, analyzed, and neutralized. Furthermore, their SOC is a testament to their belief in the power of human-machine collaboration. By merging advanced tech with expert oversight, they offer businesses peace of mind, knowing that their data is under the vigilant watch of one of the industry's best.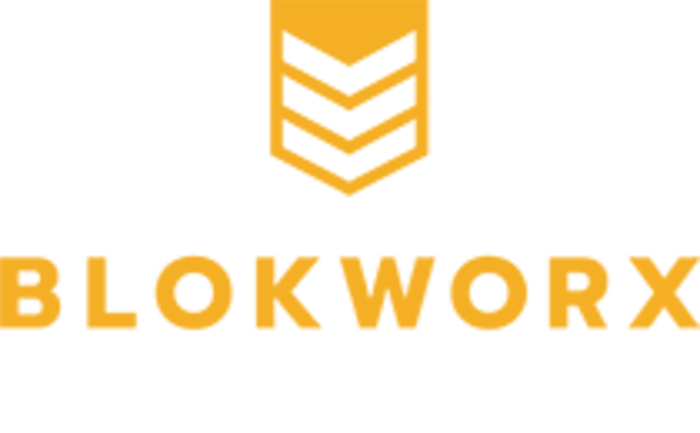 BLOKWORX's meteoric rise in the cybersecurity domain cannot be attributed to chance. As a matter of fact, there is a meticulous design behind their success story. Their approach towards cybersecurity is both revolutionary and foundational. Thus, it is no wonder businesses, large and small, are flocking towards their suite of services.
One of the highlights of BLOKWORX is its deep-seated commitment to the Zero Trust Security model. In a contemporary digital landscape rife with surreptitious threats, the notion of "trust but verify" does not cut it anymore. BLOKWORX realized this early on, and their approach is uncompromising: "Never trust, always verify". Every data point, no matter how insignificant it might seem, undergoes rigorous scrutiny. Their model ensures that the sanctity of data remains inviolable, irrespective of where it resides or how it's accessed.
Additionally, BLOKWORX places immense importance on end-to-end security solutions. In short, their methodology is not piecemeal. From the initial assessment phase to the deployment of solutions and regular monitoring, they ensure a seamless, integrated security posture for their clients. Besides that, it is not just about technology. Their focus on continuous education and awareness ensures that the human element, often the most vulnerable link in security, is fortified.
Arctic Wolf is not just another name in the vast ocean of cybersecurity providers; it is a beacon of trust and innovation. Their ethos revolves around understanding the unique nuances of each business they serve, ensuring the provided solutions are custom-tailored. This is not a one-size-fits-all solution; it is cybersecurity at its most bespoke.
Beyond the technology, Arctic Wolf's commitment to building long-standing partnerships is what makes them stand out. They believe that cybersecurity is not a destination but instead a journey. Moreover, on this journey, they walk hand-in-hand with their clients. Their team provides continuous monitoring, ensuring businesses are not only protected today but are also prepared for the challenges of tomorrow. This proactive approach means threats are identified and neutralized long before they can cause significant harm.
Furthermore, Arctic Wolf's tools and methodologies are continuously evolving. They invest heavily in research and development (R&D), ensuring they remain at the cutting edge of cybersecurity innovations. Essentially, it is not just about addressing current threats; it is about forecasting potential future vulnerabilities and safeguarding against them.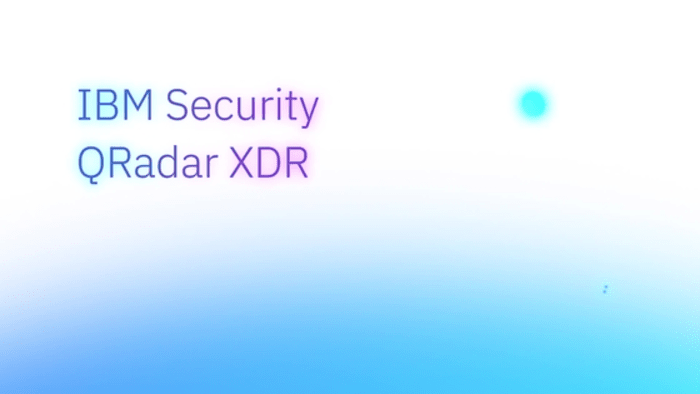 IBM is a name that needs no introduction in the tech sphere. With a legacy spanning over a century, when IBM steps into a domain, they do so with unparalleled expertise. QRadar XDR is a shining example of IBM's commitment to cybersecurity excellence.
QRadar is not a mere tool. Instead, it is a complete ecosystem. Powered by advanced AI and analytics, it offers insights that are profound and actionable. Every alert and every notification is backed by an immense depth of data analysis, ensuring businesses are always a step ahead of potential threats. Another impressive facet of QRadar is its scalability. Whether it is an enterprise with sprawling digital operations or a nascent startup, QRadar can be tailored to suit varying needs without compromising on its efficiency.
Other than that, IBM also places a premium on continuous learning. Their vast reservoir of resources, from webinars to whitepapers, ensures clients are not only equipped with the best tools but also the knowledge to leverage them effectively.
The Bottom Line
In this expansive and ever-evolving digital domain, the guardians at our gates – the SOCs – have never been more critical. While the digital age promises boundless possibilities, it also brings its set of challenges. 
With that in mind, entities like Microminder, AT&T, and their esteemed peers stand as our bulwarks, ensuring that as we embrace the digital future, we do so with assurance, knowing we're shielded by the best. As threats evolve, so do our defenders, and with such stalwarts leading the charge, our digital journey promises to be not just thrilling but secure.