In today's rapidly evolving digital age, businesses often grapple with onboarding new team members efficiently. But what if technology could simplify this procedure, cutting down weeks of training to mere days or even hours? Enter the realm of groundbreaking tech solutions that are reshaping the way organizations integrate fresh talent. These tools not only save time and resources but ensure a seamless, consistent learning experience for every newcomer. In this article, we dive deep into the latest tech advancements that have made the new hire training process a breeze.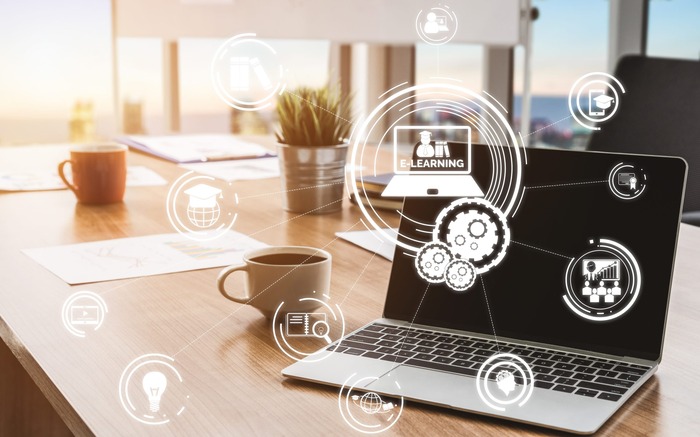 Learning Management Systems (LMS)
Learning management systems, often simply referred to as LMS, are the keystone for any organization's training architecture. Essentially, they are software platforms designed to deliver, track, and manage training content. These systems provide a centralized location where trainers can upload course materials, quizzes, videos, and more.
In the middle of the rapidly growing e-learning market, we can define LMS as the virtual classroom for the 21st century. Their adaptability and accessibility ensure that new employees can access materials anytime, anywhere. This is particularly useful for remote teams or for companies with multiple locations. What's more, LMS platforms frequently come with analytics tools, allowing managers to monitor progress and tailor training accordingly.
Artificial Intelligence-Powered Chatbots
The initial days at a new job often come with a barrage of questions. "Where can I find the HR policies?" or "How do I access the shared drive?" Enter AI-powered chatbots. These digital assistants can be programmed to answer FAQs, reducing the need for new hires to always seek out a human counterpart for basic queries.
Moreover, these chatbots can provide instant feedback, guide learners through modules, and even gauge their understanding. Their 24/7 availability ensures that learning never stops, irrespective of time zones or work shifts.
Mobile Learning Apps
With smartphones almost ubiquitous, mobile learning apps are rapidly becoming the favored tool for many companies. These apps offer a blend of flexibility and convenience, allowing employees to learn at their own pace.
From bite-sized courses to gamified modules, these apps transform learning into an engaging experience. They also provide trainers the ability to push notifications, updates, or quick quizzes, ensuring constant engagement and reinforcement of training content.
Collaborative Tools
Collaboration is the backbone of any team-based project. Tools like Slack, Microsoft Teams, or Trello allow new hires to communicate, share resources, and collaborate on projects in real time. These platforms break down geographical barriers, fostering a cohesive team atmosphere from the get-go.
These tools aren't strictly training platforms, but they assist new employees in understanding team dynamics, workflows, and project management. They help in bridging the gap between theory and practical application.
Video Conferencing Platforms
Especially in a world that's moving towards remote work, video conferencing tools like Zoom or Google Meet play a pivotal role in training. They allow for face-to-face interactions, ensuring that trainers can provide real-time feedback, clarify doubts, or conduct group discussions.
These platforms often come with features like screen sharing or whiteboards, enabling trainers to provide visual explanations or walkthroughs. Such interactive sessions can mimic in-person training sessions, fostering a sense of community and interactive learning.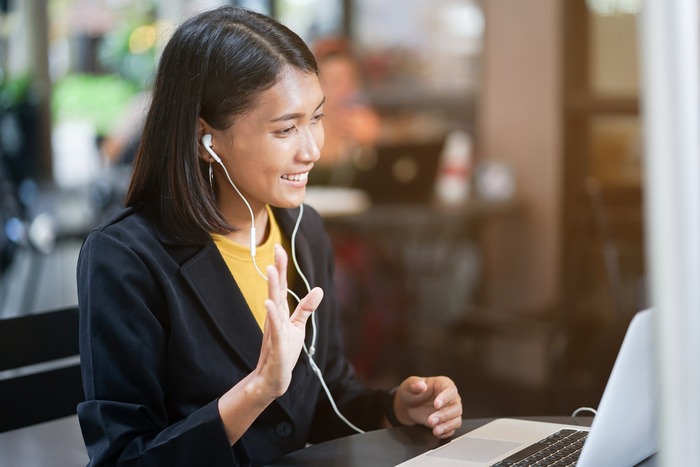 Augmented Reality (AR) and Virtual Reality (VR)
Gone are the days when training was limited to classroom settings or tedious online modules. Augmented reality (AR) and virtual reality (VR) are offering immersive learning experiences that can fast-track comprehension and retention. For example, new hires in a manufacturing unit can wear VR goggles to familiarize themselves with machinery operations without the immediate risks of real-world handling.
AR takes it a step further by overlaying digital data in real-world environments. This means an engineer could look at a machine through AR glasses and instantly see annotations or instructional videos relevant to its parts and maintenance procedures. The potential of AR and VR will only expand as we move further into the 21st century.
Conclusion
The integration of technology in the new hire training process is not just a trend; it's a necessity. From comprehensive LMS platforms to immersive AR experiences, the tech world offers a plethora of tools tailored to enhance and expedite the onboarding experience. As businesses continue to grow and evolve, embracing these innovations will be paramount to ensuring a well-trained, agile, and efficient workforce.