Are you curious about the challenges of translating online content in the digital age?
In today's interconnected world, where information is just a click away, the need for accurate and efficient translations has become more crucial than ever.
This article will delve into the complexities of cultural adaptation in online translation and emphasize the importance of accuracy in digital translations.
As you navigate through the vast realm of online content, you may have come across various translations that seem slightly off or fail to capture the true essence of the original text.
Cultural adaptation plays a significant role in addressing this challenge. It involves not only translating the words themselves but also understanding the cultural nuances, idioms, and context behind the content.
With the proliferation of online platforms, it is essential for translators to adapt their translations to resonate with a global audience, bridging the gap between diverse cultures and languages.
Accuracy in digital translations is paramount to ensure that the message is conveyed correctly and effectively to the target audience.
Whether it is translating a website, a blog post, or a social media campaign, precision is key to maintaining the integrity of the original content and avoiding any misinterpretations or misunderstandings.
Cultural Adaptation in Online Translation
You may be surprised by the complexity of cultural adaptation in online translation, as it requires not only linguistic accuracy but also a deep understanding of the target audience's customs and beliefs.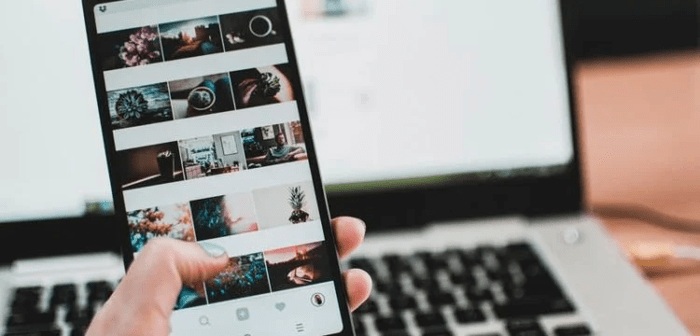 When translating online content, it is crucial to go beyond direct translations and consider the cultural nuances that may impact the message being conveyed. For example, certain idioms or metaphors may not make sense in another language or culture, so the translator must find equivalent expressions that convey the same meaning. Additionally, cultural references or symbols that are familiar to the source audience may need to be replaced with ones that are more relatable to the target audience.
In the digital age, where online content can reach a global audience, cultural adaptation becomes even more important. The internet has made it possible for people from different cultures and backgrounds to connect and consume content from all over the world. However, this also means that the potential for misunderstandings or misinterpretations is higher. By adapting the content to the target audience's cultural context, translators can ensure that the message is not only accurately translated but also effectively communicated.
Moreover, cultural adaptation in online translation goes beyond language and includes understanding the target audience's customs and beliefs. Different cultures have different ways of expressing themselves and interpreting information. For example, the use of humor or sarcasm may vary greatly from one culture to another. Therefore, translators must be aware of these cultural differences and adapt the content accordingly to avoid any unintended offense or confusion. By doing so, they can ensure that the translated content resonates with the target audience and effectively conveys the intended message.
Cultural adaptation in online translation is a complex process that requires more than just linguistic accuracy. Translators need to have a deep understanding of the target audience's customs and beliefs to effectively convey the message in a culturally appropriate manner. By considering cultural nuances, adapting idioms and symbols, and understanding the target audience's cultural context, translators can ensure that the translated content is not only accurate but also resonates with the intended audience.
In the digital age, where online content can reach a global audience, cultural adaptation is essential for effective communication and avoiding misunderstandings.
The Importance of Accuracy in Digital Translations
Imagine a world where every online translation is accurate and error-free. In this digital age, accuracy is of utmost importance when it comes to translating online content. Whether it's a website, a social media post, or an e-commerce platform, ensuring that the translated content accurately conveys the original message is crucial.
Here are three reasons why accuracy in digital translations is essential:
Building Trust: When users come across a poorly translated website or social media post, it immediately raises doubts about the credibility of the content and the organization behind it. Accurate translations help build trust with users, as they can rely on the information provided. This trust is vital for businesses as it can lead to increased engagement, customer loyalty, and ultimately, conversions.

Avoiding Misunderstandings: Inaccurate translations can lead to misunderstandings and misinterpretations, which can have serious consequences. Whether it's a legal document, a technical manual, or a product description, even a small error in translation can change the meaning entirely. Accurate translations ensure that the intended message is conveyed correctly, minimizing the risk of confusion or miscommunication.

Preserving Brand Image: Consistency and accuracy in translations are crucial for preserving a brand's image across different markets and languages. In today's globalized world, businesses need to adapt their content to reach a diverse audience. An inaccurate translation can not only damage a brand's reputation but also lead to cultural insensitivity or offensive content. By ensuring accurate translations, businesses can maintain a positive brand image and effectively connect with their target audience across different cultures and languages.
Accuracy in digital translations is vital for building trust, avoiding misunderstandings, and preserving brand image. By prioritizing accuracy in online translations, businesses can effectively communicate their message, connect with their audience, and expand their reach in the global marketplace. So, let's strive for a world where accurate and error-free translations are the norm, making online content accessible and understandable for everyone.
Strategies for Efficient Translation in the Digital Age
To truly thrive in today's interconnected world, it's crucial to adopt efficient strategies that harness the power of technology for seamless communication across languages and cultures.
With the exponential growth of online content, the need for efficient translation methods has become even more pressing.
One strategy that can significantly enhance translation efficiency is the use of machine translation tools. These tools leverage artificial intelligence and natural language processing algorithms to quickly translate large volumes of text. While machine translation may not always be as accurate as human translation, it can provide a solid starting point that can be fine-tuned by human translators.
Another strategy for efficient translation in the digital age is the use of translation memory tools. These tools store previously translated segments of text in a database, allowing translators to easily reuse them in future online translation services. This not only saves time but also ensures consistency in terminology and style across different documents.
Furthermore, translation memory tools can be integrated with machine translation to further streamline the translation process. Translators can use the machine translation output as a suggestion and then leverage the translation memory to quickly replace or edit segments as needed.
Lastly, collaboration and communication tools play a vital role in efficient translation in the digital age. Online platforms and tools that enable real-time collaboration between translators and clients can greatly improve efficiency. These tools allow for seamless communication, file sharing, and feedback exchange, eliminating the need for time-consuming back-and-forth emails.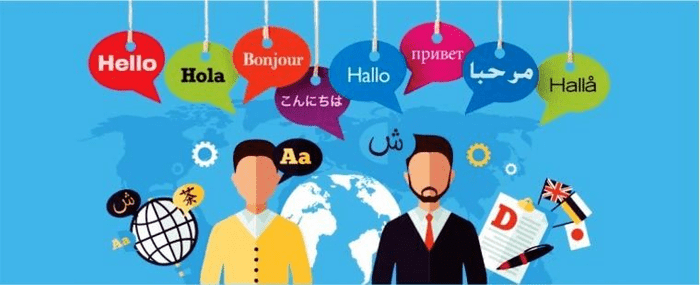 Additionally, project management tools can help streamline workflows, assign tasks, and track progress, ensuring that translation projects are completed on time and within budget.
By leveraging these strategies, translators can effectively navigate the challenges of online content translation and deliver high-quality translations efficiently.
Balancing Speed and Quality in Online Translation Projects
Finding the right balance between swift delivery and impeccable accuracy is a paramount challenge faced by translators working on projects in the interconnected world.
As the demand for online content translation continues to increase, there is constant pressure to deliver translations quickly while maintaining high-quality standards.
One strategy to achieve this balance is by leveraging technology and using translation tools that can automate certain aspects of the translation process. These tools can help translators work more efficiently and meet tight deadlines without compromising accuracy.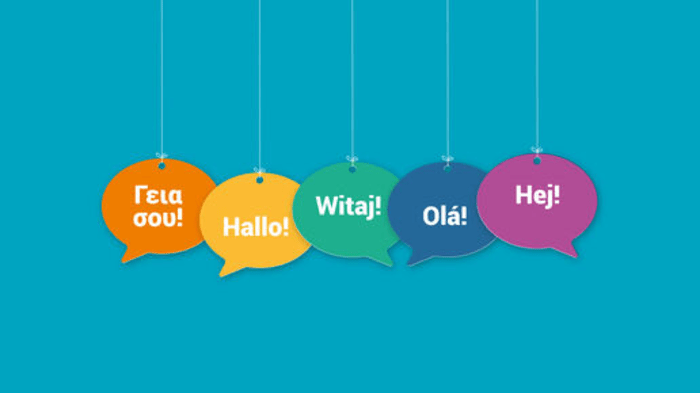 Another approach to balancing speed and quality is by establishing clear communication and collaboration channels with clients and colleagues. This allows translators to have a better understanding of project requirements, deadlines, and quality expectations. By maintaining open lines of communication, translators can address any concerns or challenges they encounter during the translation process in a timely manner. This ensures that the final translation meets the desired level of quality while still being delivered within the required timeframe.
Lastly, translators can also focus on continuous professional development to improve their skills and efficiency. This includes staying updated with the latest translation tools and techniques, as well as industry best practices. By honing their translation skills and staying abreast of technological advancements, translators can work more effectively and deliver high-quality translations in a shorter amount of time.
Striking the right balance between speed and quality requires a combination of technological know-how, effective communication, and a commitment to personal growth as a translator in the digital age.
Conclusion
In conclusion, addressing the challenges of online content translation in the digital age requires a deep understanding of cultural adaptation and the importance of accuracy.
It is crucial to ensure that translations not only convey the intended meaning but also resonate with the target audience.
Strategies for efficient translation, such as utilizing technology and collaboration tools, can help streamline the process and improve productivity. However, it is essential to strike a balance between speed and quality, as rushing through translations can lead to errors and misunderstandings.
As the online world continues to expand and connect people from various cultures and languages, the demand for accurate and efficient translation will only increase.
It's important for translators and translation agencies to stay updated with the latest technological advancements and adapt their practices accordingly.
By embracing technology and utilizing the tools and resources available, translators can overcome the challenges posed by the digital age and deliver high-quality translations that meet the needs and expectations of their clients.
Ultimately, by addressing the challenges of online content translation, we can bridge language barriers and foster effective communication in the digital realm.