In the ever-evolving world of technology, mainframe computers have played a pivotal role in shaping the landscape of modern computing. These robust and powerful systems have stood the test of time, providing organizations with the reliability, scalability, and security required to handle critical business operations. This article will delve into the significance of mainframe computers and their impact on today's computing landscape.
1. The Backbone of Enterprise Computing: Reliability and Scalability
Mainframe computers are the backbone of enterprise computing, providing organizations with a reliable and scalable platform to handle massive workloads. Unlike traditional servers, mainframes are designed to handle high-volume and mission-critical operations with unparalleled efficiency. They offer exceptional reliability, ensuring minimal downtime and maximum availability for critical applications and services.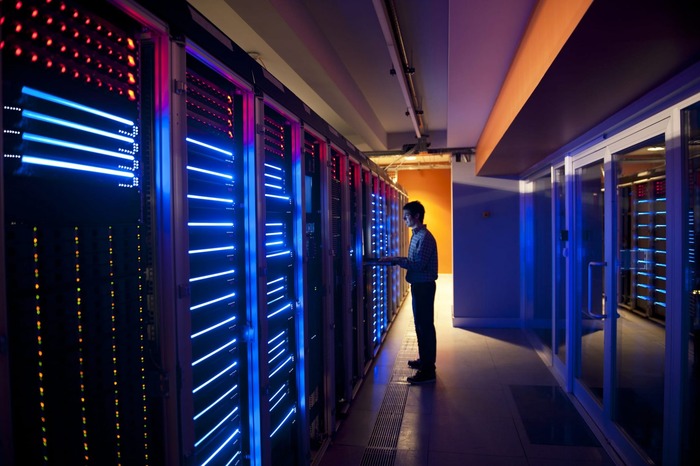 The scalability of mainframe systems is another key advantage. Organizations can easily expand their computing power by adding processors and memory modules to accommodate growing business needs. Mainframes are designed to handle vast amounts of data and processing requirements, making them an ideal choice for enterprises that demand uninterrupted performance and the ability to scale as their business grows.
2. Unmatched Processing Power: Handling Complex Workloads
Mainframes are renowned for their unmatched processing power, capable of handling complex workloads and massive data processing tasks. These systems excel at executing high-speed transactions, making them ideal for industries such as finance, healthcare, and telecommunications, where real-time processing and rapid response times are critical.
The parallel processing capabilities of mainframes enable them to perform multiple tasks simultaneously, optimizing resource utilization and ensuring efficient execution of applications. Whether it's processing large databases, running complex analytics, or supporting thousands of concurrent users, mainframes deliver exceptional performance and reliability.
3. Robust Security and Data Integrity: Protecting Critical Information
Security is a top concern for organizations. Mainframe computers offer robust security features and mechanisms to safeguard critical information and protect against unauthorized access. These systems have a long-standing reputation for stringent security measures, including encryption, access controls, and auditing capabilities. 
As Micro Focus explains, "Mainframes were the large cabinets housing the central processing unit (CPU) and main memory of early computers. The term persists to describe and differentiate these larger computers, known for their considerable size and amount of storage, processing power, and reliability, from smaller counterparts such as servers, minicomputers, workstations, and personal computers (PCs). While mainframe is a generic term, most people instantly associate these computing workhorses with IBM and their System Z, the most popular and widely used models."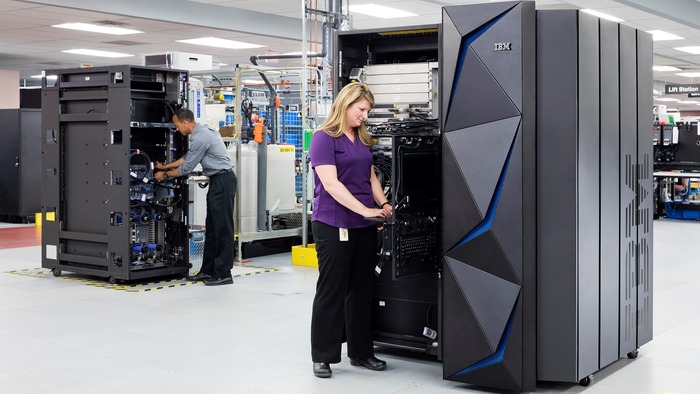 4. Cost-Effective and Efficient Resource Utilization
Contrary to popular belief, mainframe computing can be cost-effective considering its scale and efficiency. Mainframes enables organizations to consolidate multiple workloads onto a single system, reducing hardware and maintenance costs. Additionally, the efficient resource utilization of mainframes minimizes energy consumption and space requirements, resulting in lower operational expenses.
Mainframes are designed for optimal performance and efficiency, making them economical for organizations with large-scale computing needs. The ability to maximize resource utilization and handle diverse workloads on a single platform translates into significant cost savings over time.
Mainframe computers continue to be indispensable to modern computing, delivering reliability, scalability, security, and unmatched processing power. These robust systems serve as the backbone of enterprise computing, handling complex workloads and providing a secure environment for critical business operations.
Organizations that embrace mainframe computing can leverage its cost-effectiveness, efficient resource utilization, and ability to handle diverse workloads. By harnessing the power of mainframes, businesses can ensure the smooth operation of their mission-critical applications, process vast amounts of data, and maintain the highest levels of security and integrity.