As a busy entrepreneur, time is your most valuable resource, without which you wouldn't be able to accomplish any of your business goals. Therefore, it's important to maximize efficiency so that you can achieve more in less time and stay ahead of the competition. You can do this by implementing smart time-saving hacks, designed to help you optimize your workflow, improve productivity, and reclaim precious hours. Check out our suggestions below and watch your productivity soar, as you learn how to work smarter instead of harder. They will also help you make the most of your entrepreneurial journey and drive your business forward.
Embrace Automation
Repetitive tasks can be frustrating to deal with, which means that it can be a good idea to embrace automation. There are various automation tools that you can take advantage of and streamline most of your business operations. For example, you can use email automation, social media scheduling, and customer relationship management systems, which can save you a lot of valuable time, that can be used for something else. It can be a good idea to spend some time identifying tasks that can be automated and exploring tools and software solutions, that align with your business needs.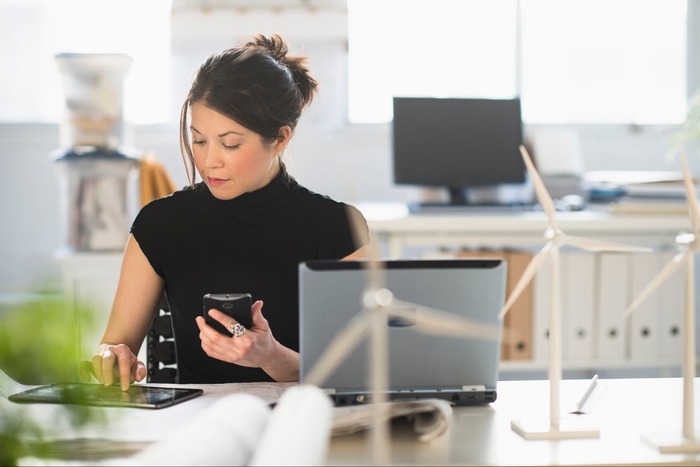 Improve Document Management 
Managing business documents can be challenging, so you will need to develop a systematic approach. It can be helpful to look into document management best practices and tools that you can implement. For example, Smallpdf allows you to use a free PDF compressor, that is designed to support entrepreneurs in getting things done faster and more efficiently. Their compress PDF tool was made to compress large PDF files for easier emailing, storage, and other tasks. It ensures that you can always get professional and quick results that you can trust, without sacrificing document quality. Smallpdf makes it easy to reduce the size of your PDFs and share them with your team.
Utilize Time-Blocking Techniques
Time-blocking techniques are designed to help you allocate time slots for specific tasks or projects. This means that you will need to set aside uninterrupted blocks of time, that will enable you to focus on critical work without distractions, improving your concentration and productivity. Be sure to start by identifying your priorities and tasks for the day or week, such as project work, meetings, or email management. Set realistic time limits for each task and focus on minimizing distractions during these time blocks. It's also essential to resist the temptation to multitask and remember to regularly evaluate and adjust your time blocks if needed. 
Adopt Project Management Software
Using project management software can be a great way to streamline collaboration, task management,  and deadlines. Thanks to these tools, you will get access to centralized platforms where you can assign tasks, track progress, and communicate with team members. Choosing the right software solutions ensures that you can get real-time tracking of the progress of your projects, which can enhance transparency and accountability. It will also facilitate efficient document sharing and version control, boosting productivity and ensuring the successful delivery of your projects. When looking for project management software, consider your budget, team size, project requirements, and specific needs.
Optimize Email Management
Email management is a key part of any business and as a busy entrepreneur, you likely receive tons of emails every day. Instead of constantly monitoring your inbox, you may find it beneficial to set specific times to check and respond to emails. You can also create folders and filters to better organize incoming emails and unsubscribe from irrelevant newsletters, which could clutter your inbox. Moreover, you can save time by creating email templates for frequently sent messages and utilizing email management tools for your marketing campaigns.
Implement Effective Communication Channels
Ensuring effective and clear communication is one of the best ways to increase efficiency and productivity within your business. To achieve this, you will need to implement reliable communication channels, that can help you avoid email overload and reduce the risk of misunderstandings. For example, you can introduce business text messaging and use online communication platforms to quickly get your messages across. Real-time messaging eliminates back-and-forth delays by reducing the time spent on lengthy email exchanges, which can easily get lost, leading to confusion and mistakes. In addition, it's important to foster a culture that values active listening and feedback.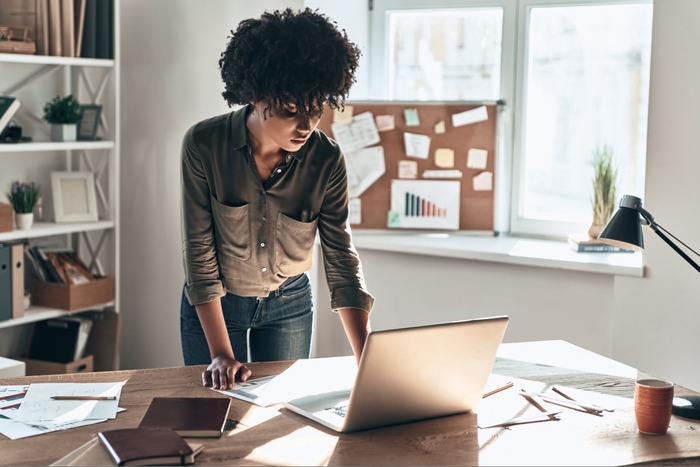 Outsource Non-Core Activities
There are various non-core activities, that tend to consume a significant amount of time. These tasks can be handled more efficiently by external professionals so that you don't have to worry about them. Outsourcing also allows you to delegate responsibilities and focus on core business functions instead.
You can outsource various tasks in your business, such as:
administrative tasks

accounting and bookkeeping

IT support

customer support

content creation

human resources
To ensure a successful outsourcing partnership, it's important to evaluate the service provider's expertise and reputation first and establish clear communication when setting your expectations.
Leverage Cloud Storage
If you are looking for more flexibility and accessibility, make sure you leverage cloud-based platforms, which make it easier to access files and documents, no matter where you are in the world. This will provide your team with the flexibility to work remotely and access important documents on various devices. You can also easily scale your storage needs up or down, depending on your needs. Additionally, cloud storage providers typically offer robust backup and disaster recovery capabilities. This way, sensitive data can be protected against hardware failures, natural disasters, and human errors.
Invest In Continuous Learning
As the technology world is constantly evolving, it's more important than ever to invest in continuous learning and personal development. This can help you improve your skills and knowledge, allowing you to discover the latest digital tools that you can incorporate into your business strategy. It's advisable to attend relevant workshops, webinars, and online courses, that can enhance your expertise and efficiency in different areas. Dedicate time to testing out new tools and tech solutions to see what works best for your company. You can also sign up for free trials or demos to get some hands-on experience. Sharpening your skills will equip you with the tools you need to tackle tasks more effectively in the future.