On average, humans process images up to 60,000 times faster compared to text. The implication is that you can convey messages easily to your audience using images instead of words. Most businesses around the world utilize different types of visual engagement tools in delivering services to customers, as they help companies enhance their interaction with customers. Visual engagement is essential to customers that require help with troubleshooting software, have questions regarding transactions or other problems that need experienced professionals. In this post, we'll look at the types of visual engagement tools used for customer service and how to choose them. 
Screen sharing
Screen sharing involves granting someone else access to your computer screen. The software that allows this feature uses several methods to remotely share your screen, including your guest being capable of seeing what you do on your computer screen. In customer service, screen sharing allows call agents to walk customers through transactions, websites, or texts. The major drawback of this tool is that it gives the guest access to your entire screen, which might contain sensitive information. However, adequately training agents can help to prevent such instances.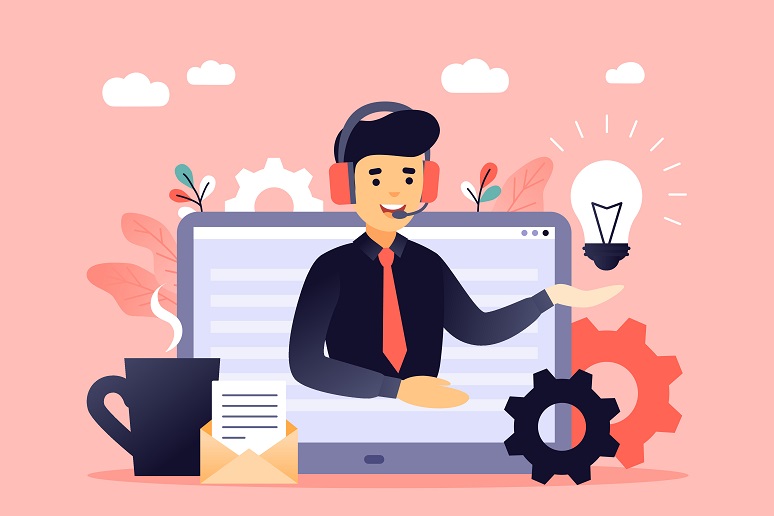 Collaborative browsing
Also known as co-browsing, this tool allows the call agent and any customer to browse through a website together so either of them can control the mouse to highlight several areas of their screen. The tool has a chat and built-in video option that gives the agent all advantages of a video chat while having a collaborative browsing session. It also allows the agent to provide solutions to problems or fill out forms. For professionals, it assists them in identifying and addressing the areas with problems that could lead to drop-offs or bottlenecks in their company's sales funnel. 
Video chat
This tool provides the agent with a way to bring a personal touch into a virtual meeting. In call centers, customers seeing the face of an agent can help ease their tension, promote trust, and intimacy, make the conversation better, and improve customer engagement. These factors are particularly important when they're making expensive purchases like mortgages or insurance policies. Video chat also allows the agent the opportunity to display physical items to customers if they're useful during the call. However, video chat is less effective when call agents need to assist customers in filling out forms or even walk them through a web page. 
Screen annotations
This tool provides added functionality that complements screen sharing. It allows call agents to perform functions like circling, highlighting, or annotating content that is beneficial to the customer on a shared website. The aim is to communicate difficult instructions properly. This tool is invaluable to call centers and other big data industries that need to explain complex instructions of legal information to their customers. 
Choosing a Visual Engagement Tool
Due to the numerous tools out there, it can be difficult to pick the right one for your company or business. Below are three steps to consider when making a choice. 
Consider your needs
Before making a choice, you should ask yourself questions like; what do you need it for? Is your company fully remote and relies on visual engagement for both internal and external activities? If so, then you need tools that will allow you to replicate your physical activities from annotating contracts to meetings. 
Know what you need 
It is essential to understand the key visual engagement tools your business or company needs. These tools are usually different for some businesses. However, some industries have specific deal-breakers. Here are some points you need to consider:
Integration 
How well will the tool you're considering integrate with the communication stack you already have?
Security
Is the tool you're evaluating secured? Does it have field-masking and any essential security options?
Speed 
Speed is an essential factor in this field. Tools like collaborative browsing are made to be fast. While others, like screen sharing, often generate lag. 
Compliance
Whatever choice you make must meet every compliance and regulation that relates to security, using individual data and auditing. It is essential you consider this factor if your business is in a highly-regulated industry.
 

The browser and Device Support 
When choosing a tool, you should consider if it works on mobile apps like iOS and Android or as a desktop application. You should also consider its compatibility with major browsers. Tools that support several browsers and devices are more versatile than those that don't. 
Try the tool 
Once you've narrowed down your list or made a choice, you should do a test run. Most tools offer a "freemium" version or free trials. 
The concept of visual engagement is a broad idea that covers several tools. The right tool for you depends on your business, company, or customer preferences. As the need for improved customer service rises, visual engagement tools provide an added way to gain a competitive advantage and deliver a better experience to customers.