When looking to play a game of Blackjack, live streamed to your chosen device, there are plenty of tables waiting for you to take a virtual seat. But do the rules within live gameplay differ from games played offline and within video gameplay?
Scroll to find out more.
Aim of the game
Firstly, let's recap on the aim of the game – playing against the dealer, the aim by the end of the game is to hold the highest valued hand whilst not exceeding 21. To reach 21 or below, you'll need to add your cards up and decide whether or not your hand requires another card. In the event of a tie, both players neither win nor lose and all wagers will be returned.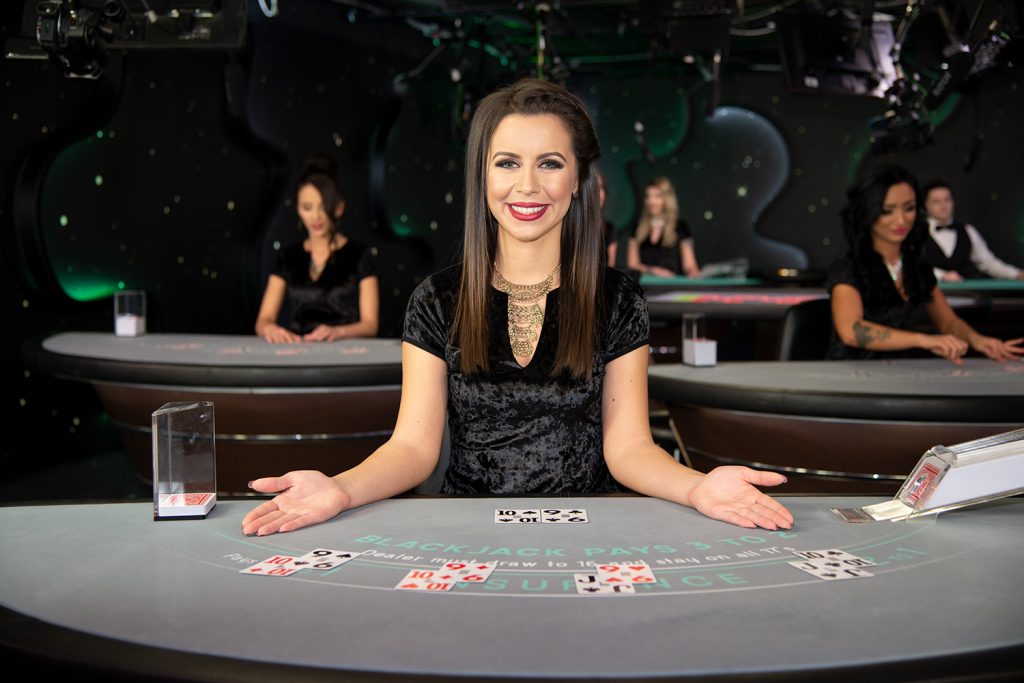 Card Values
When it comes to a game of Blackjack, whether that be online or down your local venue, the values of the playing cards are always the same;
Numbered cards – Hold the value of the number displayed on their card.

Royals – Jack, Queen and Kings all hold a value of 10.

Ace – Holds two values; one and 11.
How to Win
Before we look at the rules of live Blackjack online, let's first take a look at the ways in which you could win a game;
If only the dealer goes bust, you will win.

If your hand's value is higher than the dealers, without exceeding 21.

If your winning hand is formed from a split hand, you'll win 'evens' on whatever wager you placed for said hand.

When a win occurs live or online, a win tooltip will be displayed above the total hand value tooltip of the relevant player, which shows the total win value. A larger banner is also displayed centrally on the bet cloth, displaying the total amount won around the table by all players.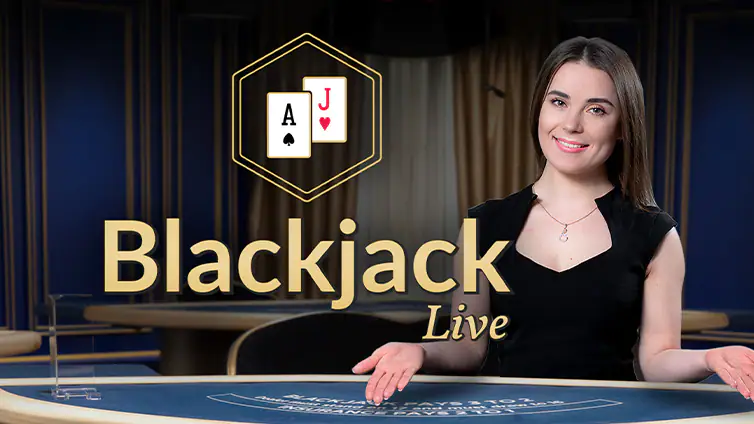 Live Blackjack Rules
Now to the rules – each online casino provider may alter their rules for live games, so it is always best to double-check them before entering a game. To carry on with our theme, we have selected a few of the rulings found on the Sky Vegas website, for their live Blackjack games.
The dealer will peak on Aces.

Dealers must stand on hard and soft 17s.

Splits are allowed on equal valued cards.

Blackjacks cannot be called within a split hand. However, the player may 'double down' on their first hand that consists of two cards with a total value of either nine, ten or eleven.

A player can double after a split has occurred.

A player may not 'hit' after a double.

A player cannot 'hit' on split Aces.

A player cannot take a surrender or late surrender on any cards.

A player may only split once per hand, in order to create two separate hands, after this, there can be no re-splitting.

If a player's hand doesn't exceed the value of 21 after receiving 11 cards, the hand automatically stands.
—
Now you know the rules of live Blackjack, will you be visiting the virtual table soon?