Every time you browse a website, it receives a string of digits along with other information from your browser. This string is known as an IP address and it is used to track your location and browsing activity.
But it can be risky to disclose your IP address in many cases. The best way to hide your IP address is to use a proxy server. If you have a low budget, you can opt for cheap shared proxies. Proxyway has a list of shared proxies that may help you. Check this list to learn more.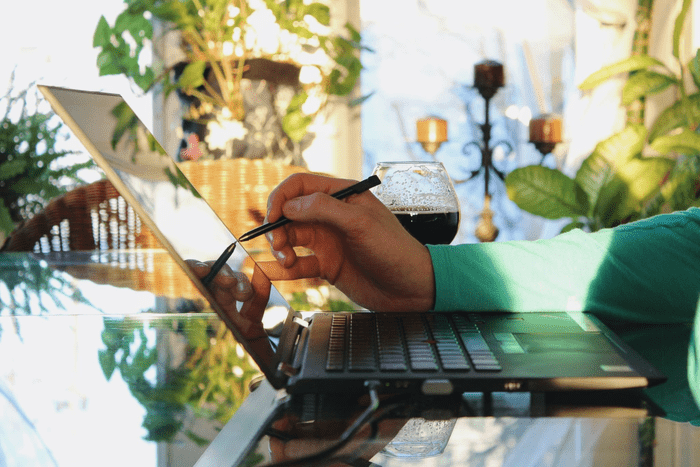 What Is an IP Address?
Hundreds of millions of people are browsing the internet at this moment. When you search for information or want to receive an image from your friend over the internet, how do you get that data? This is where an IP address is necessary.
When you send a data request through your browser, it contains a set of digits that are assigned to your device. It is called the IP address or Internet Protocol address. Once the target server receives your IP address, it can send the requested information back to this address.
How Do I Know My IP Address?
Finding out your IP address isn't that difficult. You can look for it on your device or search for it on the internet. Let's show you the process.
Finding the IP Address on the Device
If you use a computer or mobile device, you can follow the steps below to find your IP address.
   

Connect your device to the Wi-Fi network.

   

Go to Settings of your device and select Network Settings.

   

Select Wi-Fi from there and click Properties.

   

Under Wi-Fi properties, you will find your IP address.
Finding IP Address on the Internet
If finding the IP address on the devices seems difficult, you can use this method instead.
   

Open your browser and search for what's my IP.

   

Go to the first website on the search result.

   

It will show your public IP address.
Why Is It Important to Hide My IP Address?
Hiding your IP address is important for maintaining privacy and many other reasons. Have a closer look.
Websites track your location information through your IP address. Besides, they can collect other information that is organized using your IP address. Though they claim that it helps them improve their services, it may not be a good idea to reveal your IP address to all websites. By using proxies, you can prevent them from collecting your IP address and track your further.
Access Restricted Content
Not all content on the internet is available in all regions. If you can't access content from your current location and it isn't feasible to change your location, you can use proxies to hide your IP address. When you hide the IP address, the target website can't detect your original location. So, you can easily access the restricted content.
What people search for on the internet is very valuable data for digital marketers. Search engines or other websites collect such data through your IP address and they often sell the data to third parties. Digital marketers use this data to make your digital profile.
Using this profile, they sort out what people like or dislike and show relevant ads. If you don't want someone to track your preferences or browsing patterns, it is important to hide your IP address.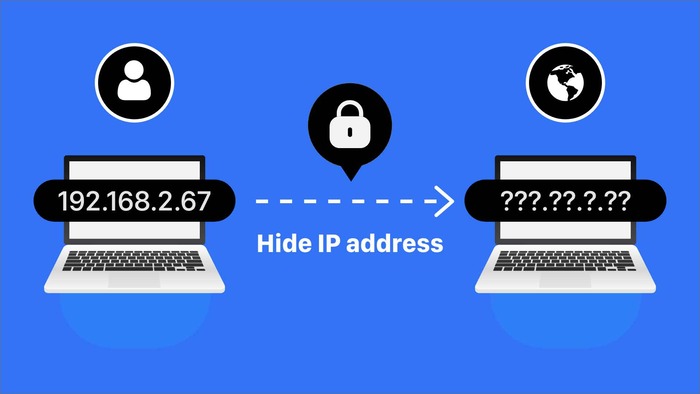 Even if you use the incognito mode of your browser, your IP address gets revealed to websites. Malicious websites can sell your information to others who might try to harm you in different ways.
If you want to keep safe from such incidents, hiding your IP address is important.
Examples of Hiding IP Addresses
Check these case scenarios and learn why someone would want to hide their IP.
If someone lives in a country where a social media platform is banned by the government, they can't access the platform normally. But if they hide their IP addresses using proxies, they can access the website.
Many streaming platforms make location-specific content. For example, someone may not be able to watch a desired series because it is blocked in their location. But if they use proxies to hide the IP address and pretend as if they are located in a country where the content is allowed, they could watch it easily.
Conclusion
It should be pretty clear by now that IP address is a crucial part of our internet usage. Every activity on the internet is tracked by the IP address. So, when someone doesn't want to reveal their activity, it is a must to hide their IP addresses.