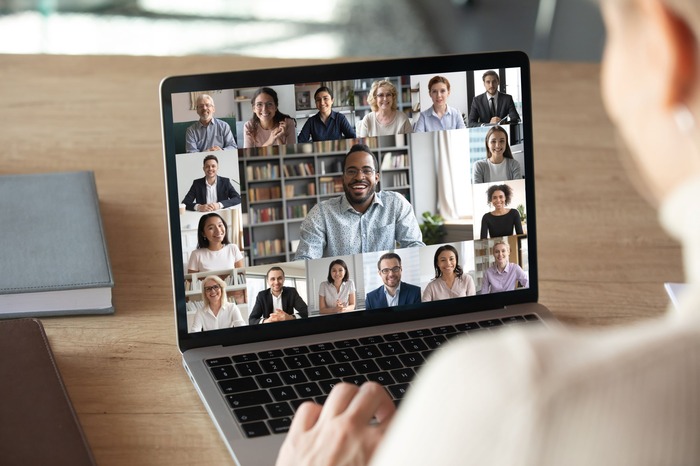 If the past few years have shown us anything, it's that remote and hybrid work is here to stay. But collaborating across locations comes with challenges, especially around communication. Trying to manage workflows, exchange ideas, and stay connected without the right tools is massively inefficient.
That's why as a leader of remote teams for over a decade, I can't emphasize enough the importance of investing in quality employee communication software. I learned firsthand how much hassle and frustration is saved by using platforms purpose-built for hybrid work needs. Let me tell you, it's a total game changer!
Here are the key reasons why all companies with distributed teams should get their hands on communication tech STAT:
Reduces Miscommunications and Errors
Without unified channels, remote teams reliance on fragmented tools like email and DMs breeds miscommunications. Vital information falls through the cracks across inboxes, leading to mistakes and confusion.
Streamlined apps organize conversations by topic, project, and team for seamless handoffs. Smooth flows prevent critical details from getting lost in the shuffle. Just think of all the errors you'll evade!
Improves Visibility Across the Organization
Visibility is tough when colleagues are dispersed. But integrated platforms let you peek into what each team is working on through topic pages, groups, and shared docs.
At a glance you can get the pulse of the whole organization. This transparency keeps everyone aligned and in the loop. No more frustrating silos!
Enables Quick, Organization-Wide Sharing
Collaborative tools in employee communication platformmake instantly broadcasting messages, files, and updates organization-wide a breeze. Whether it's a new policy, company event, or milestone to celebrate, reach your entire workforce simultaneously with a few clicks.
Even spread out, people stay connected through timely announcements. And it takes no time at all compared to individual emails flooding inboxes.
Centralizes Institutional Knowledge 
With information scattered everywhere, it's impossible to capitalize on previous work and learning. Consolidating this institutional knowledge accelerates progress and prevents duplicate efforts.
Robust search in collaborative systems instantly taps into all your existing materials. New team members can get up to speed rapidly by accessing the knowledgebank from day one.
Facilitates Better Remote Meetings
Clunky video calls make alignment hard. Leading programs have purpose-built video conferencing with screensharing, annotations, digital whiteboards, and meeting templates for productive sessions.
Smooth meetings with customizable controls, recordings, and searchable transcripts. Hybrid teams stay laser-focused thanks to tools designed for remote collaboration. 
Provides Flexible Communication Options
Email alone doesn't cut it. Teams need channels for quick questions, lengthy problem-solving, social chatter, scheduled meetings, status updates, file sharing, and more.
Modern tools offer public and private groups, threaded conversations, wikis, activity feeds, and direct messaging – communication tailored to each use case. The flexibility keeps everyone engaged.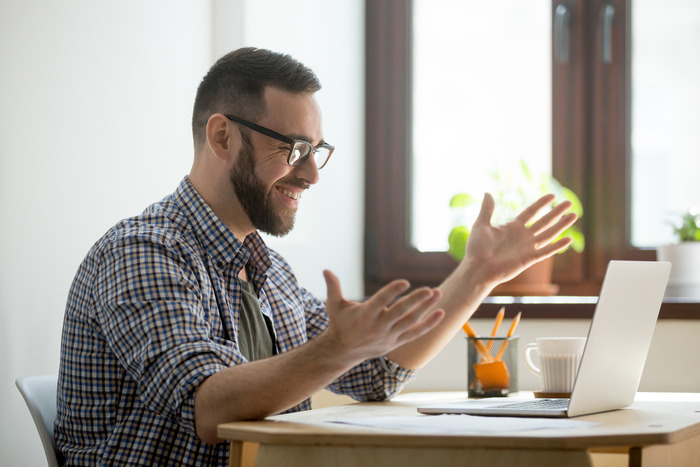 Surfaces Cross-Team Connections
Finding colleagues with the expertise you need is tedious across disparate offices. Community mapping visualizes connections to easily discover peers for collaboration and mentorship.
Who has experience in the area I'm exploring? Who is interested in joining the new ERG I'm launching? Endless possibilities open up with community-building tools.
Drives Culture Building Remotely
Without hallway chats and impromptu coffees, culture erodes – a costly loss. Digital channels maintain bonds through shared interests, social groups, and casual interactions.
Coworkers remain connected as workfriends with inside jokes and meaningful relationships despite the distance. The fabric of community stays tightly woven.
As you can see, robust communication technology is mandatory for productive, connected remote teams. Do whatever it takes to get leaders, managers, and employees using capable tools. Don't let communication gaps cost your organization time, money, and agility. With the right platforms, hybrid is the new normal. The technology exists – take advantage of it!