One thing that is bound to happen with a portable device that you own is that you're going to have to recharge it sooner or later. Charging has become a market segment that has grown quite a bit of popularity in recent years, and that's because the portable devices that we use have become a lot more powerful, and are continuing to become more powerful every year.
You've got brands such as Anker, Aukey, and RAVPower, all of which are quite large names on Amazon. Each of these brands has created chargers that are powerful and innovative with what charging tech that they use.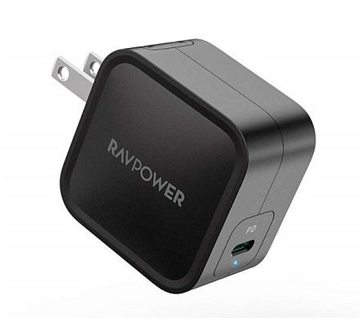 With all that said, before we continue talking about charging tech, let's take a step back and consider why charging has become more important over the years. Well, it's quite simple and that would be because the devices that we use are becoming more powerful.
This is true for phones, laptops, and tablets. The easiest to gauge this would be to use phones because every year brands such as Apple and Samsung release their new phones. The phone always uses a strong processor, a camera that takes even better shots and the screens show a display that is even crisper than before. Speaking of the display, the use of a higher refresh rate for displays on smartphones is becoming more popular and ever since the release of the OnePlus 7, the consumer now wants a 90Hz or higher refresh rate because it feels faster.
Another part of the phones that can tend to burn away at battery power is the use of internet data. With 5G on the rise, some things became apparent. The first thing, of course, is that 5G is a lot faster than 4G, even though it does have some limitations when it comes to getting the great speeds as you have to be in the same vicinity as the 5G tower. The one set back for 5G is that it also burns into battery power quite a lot.
With all this new powerful tech that causes battery power to burn out faster, there are quite a few solutions that can be used to solve this problem. The first one would be to use a new type of battery other than Lithium-Ion batteries. However, brands can't simply use new types of batteries such as graphene as the tech isn't stable and still needs extensive testing.
So the other solutions are the more viable option. Which would be higher capacity batteries and the use of fast charging. Both of these are being used currently.
Smartphones are now using pretty big batteries, with quite a few Android smartphones now making use of 4,000mAh batteries. The iPhone used to have a 1,000mAh to 2,000mAh battery, but now with the iPhone XS Max, the phone has a 3,000mAh battery which is quite large for an iPhone.
With the use of larger batteries though, another problem arises and that would be having to recharge at a faster speed. This is where two of the most used fast charging ways come in which would be Power Delivery and Quick Charge.
We'll start with Quick Charge, as it's one of the most used charging methods among Android phone users, and that's where its limitations are. Although there are quite a lot these out there, and Quick Charge makes for some great Samsung power banks. Quick Charge, as useful as it is, isn't as useful as Power Delivery charging. With the reason, being is that a device has to be using a Qualcomm processor which is the creator of Quick Charge. So you can't use a Quick Charge charger to fast charge a tablet, an iPhone, or laptop.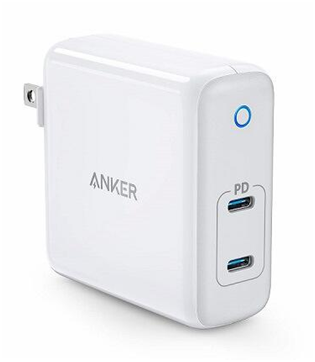 Universal charging is the main goal here, and so is faster charging, that's why Power Delivery charging is more in line with what the future of charging has to offer. The first thing to know about Power Delivery is that it's used with the USB-C standard. USB-C ports are on the rise as they're already used with every Android smartphone, and now they're also used with other devices such as headphones. USB-C ports are now heavily used with many tablets and laptops because Power Delivery is used with the port.
If you've got an Android smartphone that uses a Type-C port, then you can use a Power Delivery port to fast charge it. Quick Charge is not necessary to fast charge your phone now. Just remember that you'll need at least an 18W Power Delivery port to fast charge your phone. Power Delivery is also able to be used with the iPhone now, and you can use a USB-C port to charge an iPhone when you use a Lightning to Type-C charging cable. It's not quite known that can be done with an iPhone as Apple still packages the iPhone with a 5W charger only.
Where Power Delivery expands its capabilities is being used by laptops and tablets. That said, when it does come Power Delivery charging for larger devices, you have to use a more powerful PD port than 18W, with most laptops not being able to charge with a regular 18W charging speed. What you're going to want to use is a 30W or higher PD charger to charge your laptop, which can also be used to charge your smartphone. This is where the "universal" part comes in, as you can use a Power Delivery laptop charger to also charge your smartphone.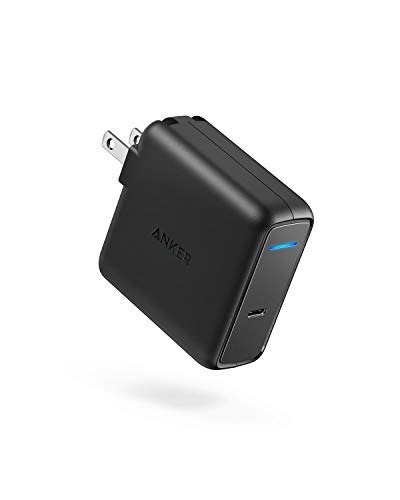 It doesn't just stop there, the Nintendo Switch also makes use of a USB-C port to charge from, and therefore you can also use a Power Delivery charger with the portable console.
Two other things that make Power Delivery highly useful to use would be its use of GaN and also the feature of Dynamic charging. GaN stands for Gallium Nitride batteries, and you'll find the abbreviation of GaN found on sites like Amazon. A GaN chip, when used with a charger, can replace silicone components that are normally used with chargers. What you get is an extremely small form factor but with tons of power.
The other great part about of PD is its ability to have Dynamic charging. If there are two Power Delivery ports used and they're used at the same time, the charging rate of both of them would be 30W. The dynamic part is that if you're only using a single USB-C port then the charging speed for that single port would be 60W, allowing you to use more charging power and charge your device faster.