Do you want to write captivating content with perfect grammar, spelling and vocabulary? Do you feel overwhelmed when it comes to SEO optimization for your blog posts or online articles? Don't worry – WordTune has the solution!
It is an automated platform that helps make writing weblog text effortless by presenting a suggested structure for each entry as well as providing feedback on grammar, punctuation and vocabulary.
While WordTune is a great platform for creating captivating articles, it may leave you feeling frustrated in certain instances due to some restrictions imposed by its pricing structure or features that are only available with more expensive versions of the software. This can be easily addressed through one of the 22 alternatives listed below: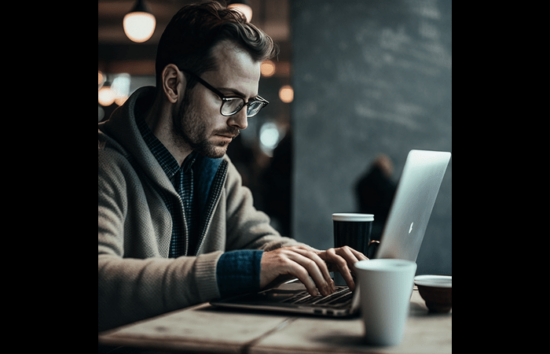 Grammarly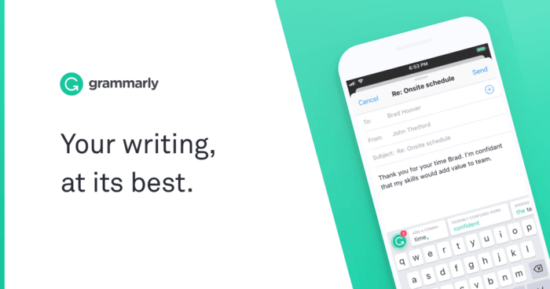 Grammarly is an AI-powered grammar and spelling correction tool. It auto-detects incorrect words or usage of proper English grammar, providing users with fast and efficient corrections.
The software also offers basic advice in terms of structure, such as identifying long sentences and suggesting how they could be simplified; additionally, it can help make sure that content adheres to popular SEO practices by using its AI engine to analyze the difficulty level of a written text.
Hemingway Editor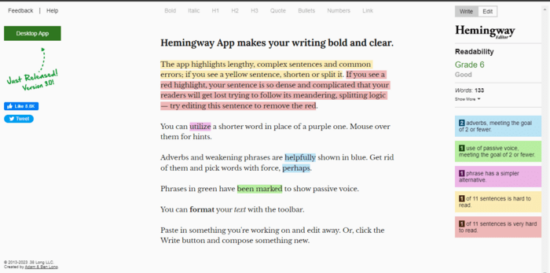 Hemingway Editor is a writing tool that helps to strengthen the structure of any text and spot potential mistakes. Unlike Grammarly, it doesn't provide corrections but rather highlights areas that could be improved to make your text cleaner and more lucid.
It suggests simplifying long sentences as well as spotting excessive use of adverbs or passive voice, all of which SEO services find attractive for ranking purposes. In addition, this platform also provides instant feedback on readability – making sure no part of the document is too long or hard to read.
ProWritingAid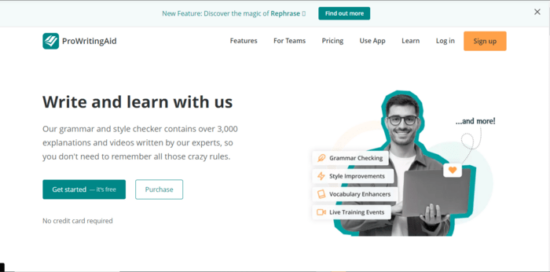 ProWritingAid is a comprehensive software for editing, proofreading and formatting text that makes sure all the basics are covered when it comes to grammar, punctuation and even style of writing.
While targeting more experienced writers with elaborate editing advice, such as avoiding word repetition, this AI-based platform can also display in-depth statistics regarding your content's usage of words and how you could benefit from adjustment suggestions.
LanguageTool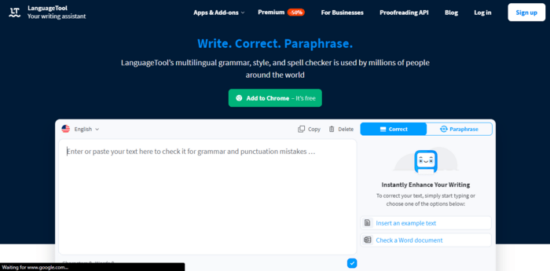 LanguageTool is a free, open-source software that can be used to detect and correct errors in written text related to volumes of topics such as grammar, spelling, style and syntax.
It also offers several features for SEO optimization – making sure words are properly chosen according to their Google Trends metrics or suggesting alternatives for your existing vocabulary on various levels.
Slick Write
Slick Write helps users refine and simplify their written text while also preparing it for better SEO performance through various recommendation features.
Error facts can be quickly detected via the software's error-highlighting icon, naturally generating suggestions to enhance text readability as well as giving insight into how linguistic styles can affect content market value by pointing out subject matters with more frequent demand.
Copy.ai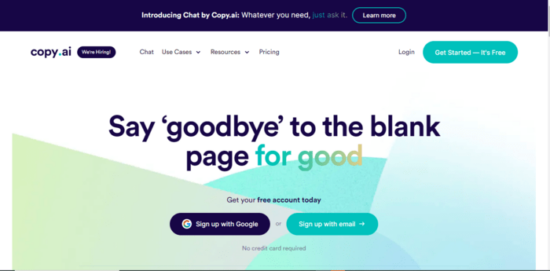 Copy is an AI writing assistant that helps boost users' creativity with automated suggestion techniques, minimizing time resources and optimizing text structure before submitting to major search engines.
It provides on-site analysis of each entry's parts through its advanced technologies, speeding up optimization processes and personalizing the end-user experience with unique copywriting strategies specifically tailored for them.
CopySmith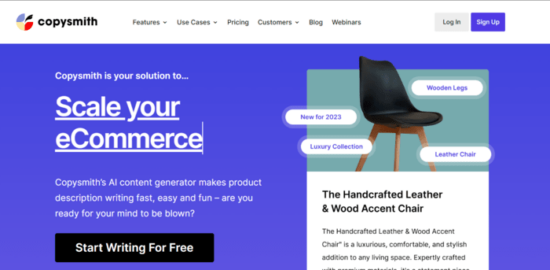 CopySmith is a powerful automated writing tool integrated with modern AI that produces content personalized according to the user's chosen form or topic – all while providing real-time statistics and recommendations to boost SEO rankings within the web space.
It also serves as an educational source with special sections offering advice on how to perform best practice optimization technically, making sure copy is properly formatted for search engine-friendly standards.
WriteSonic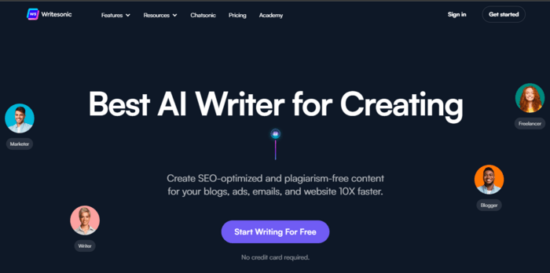 WriteSonic offers writers the opportunity of creating dynamic content in a fraction of the time using several automated features such as its adaptive grammar coaching, real-time analysis for spelling and punctuation or even optimized keyword suggestions.
A popular choice for SEO copywriting, WriteSonic helps its users grade their current text structure and adapt it to the most frequent practices that gain major search engine indexing.
QuillBot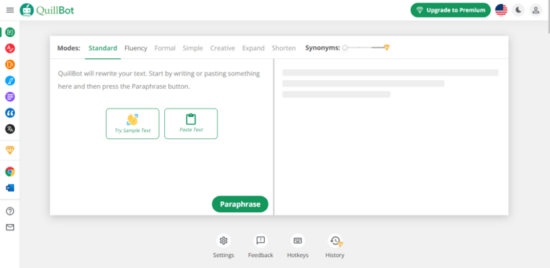 With its artificial intelligence capabilities and automated recommendations features, Quillbot provides a seamless writing experience – drastically reducing the time and resources necessary when elaborating web content as well as providing efficient information regarding any selected topic within an entry.
In addition, this platform also has an integrated SEO assistant which can help users better optimize their text in a concise manner.
Spin Rewriter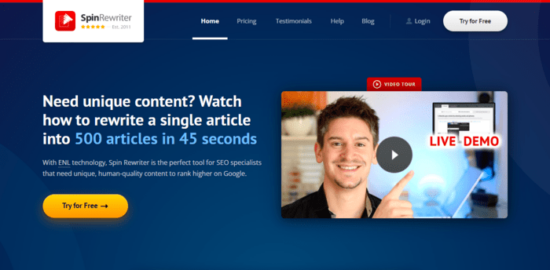 Spin Rewriter is a popular software used for generating unique articles from existing ones found on web pages, rephrasing the original content and restructuring it accordingly to maintain certain keywords or phrases key for the SEO performance of the final copy.
It's mostly targeted towards professional writers because its rewrite offers are quite extensive, featuring various modifiable sections with AI-based auto suggestions for them.
WordAi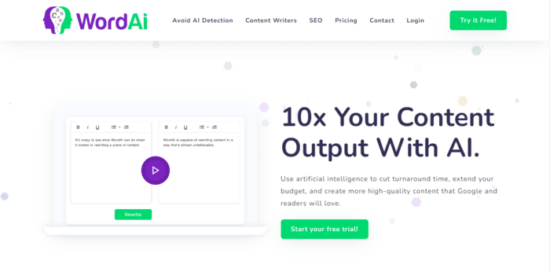 WordAi is a powerful article rewriting software that can be used to generate unique, SEO-optimized content from existing resources in no time at all – making it suitable for webmasters, bloggers or copywriters dealing with high-volume workloads and complicated website structures.
This platform has been leveraging the power of artificial intelligence since the late 00s enabling users to automatically create personalized articles tailored towards their specific needs.
The Best Spinner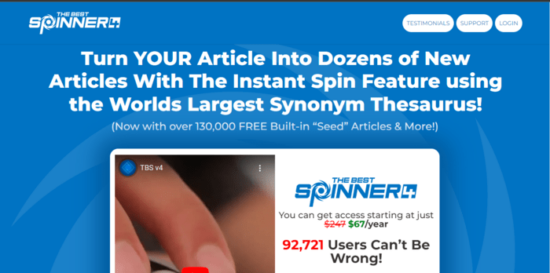 The Best Spinner is a professional rewriting software for webmasters and SEO specialists who are struggling with time constraints or looking for alternative ways of gaining backlinks from external sources.
It comes equipped with automated suggestion systems that rewrite articles quickly while still maintaining their original readability levels as well as offering various options to produce unique content within minutes.
CleverSpinner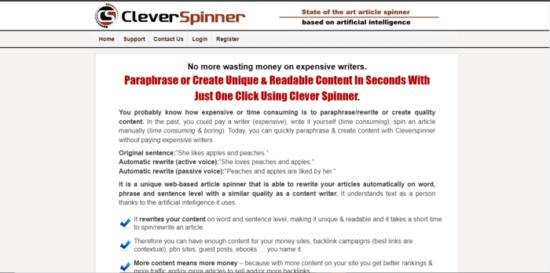 CleverSpinner stands out from similar content rewriting tools due to its innovative adaptive substitution technology, which allows for faster and more accurate article rephrasing.
It also helps users optimize their entries according to the latest SEO trends through automated suggestions – quickly generating unique articles with high readability scores without sacrificing the quality of an original text.
INK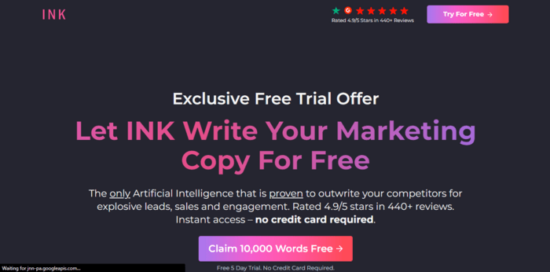 INK provides a comprehensive suite of AI-powered writing tools that are suitable for any kind of web project, enabling professionals to craft compelling articles in no time at all.
This platform is packed with features such as an automated spellchecker, deep grammar correction module and advanced SEO integration – making sure your copy is both interesting to read and properly indexed by major search engines.
Rentry.co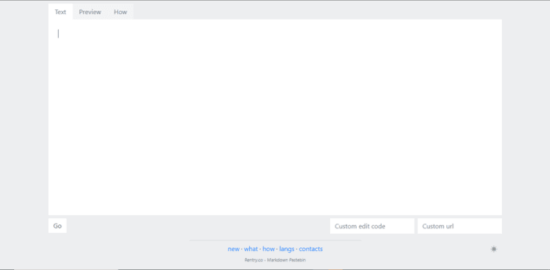 Rentry.co offers a wide range of text-related services that can come in handy for difficult writing assignments or projects where teams look for accuracy along with increased speed when generating high-quality content.
This AI-based platform puts at your disposal automated style and structure corrections, personalized word suggestions as well as a comprehensive SEO assistant that helps you rank better on major search engine index results.
Jasper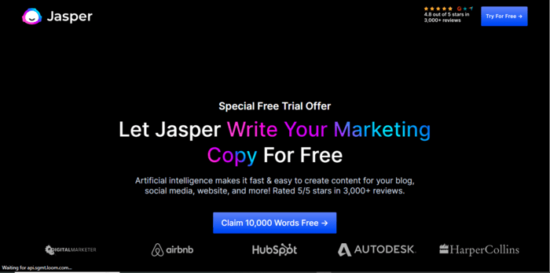 Jasper aims to make article writing easier by providing an easy-to-use user interface where a mix of artificial intelligence algorithms can help automate content generation processes.
Its innovative sentence suggestion feature can come in especially handy when users need assistance with topic selection or they are simply looking for alternative phrases or words to use in their existing entries.
Zyro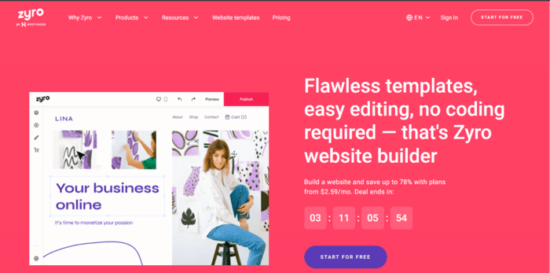 Zyro is a user-friendly platform certified by major search engines and powered by artificial intelligence that provides evidence-based information regarding best practices in terms of grammar, punctuation, and structure, as well as SEO optimization recommendations with insightful analytics given after text submission.
It also analyzes written ideas following each entry, enabling writers to draw more accurate conclusions from their work – thus improving its SEO performance.
Linguix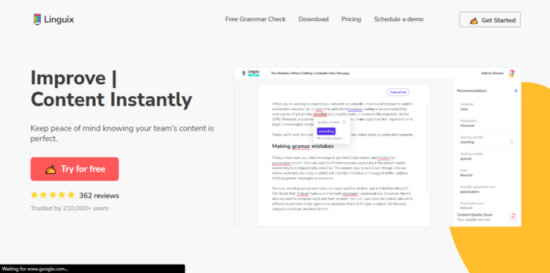 Linguix is an AI-driven writing assistant optimized for blogging and long-format online articles where accuracy and speed of production are key factors to consider.
This software has a great range of features, such as automated paragraph creation through intuitive sentence suggestion, grammar correction or customizable templates that can be tailored according to various topics suitable for web content.
Copyscape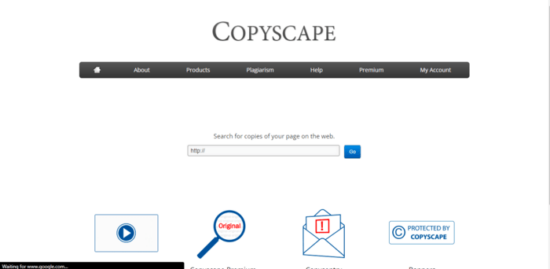 Copyscape is a popular web detection tool fully integrated with the most commonly used search engine algorithms – making sure no material is plagiarized when shared on open platforms.
It also provides an accurate list of what words or phrases are repeated in each article, thus alerting users on potential SEO issues that they need to address before submitting their final copy live.
Editsaurus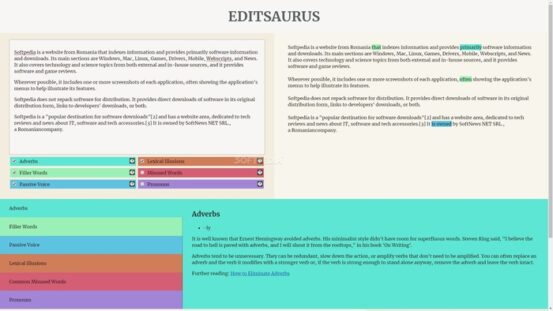 Editsaurus helps writers execute their ideas quickly while maintaining accuracy by suggesting alternative phrasing parameters tailored towards each document.
In addition, this AI-driven platform can generate readability scores for any given text allowing its users to track the intensity of their article entries and compare performance results with previous submissions – ultimately helping them position better on search engine index reports.
Rytr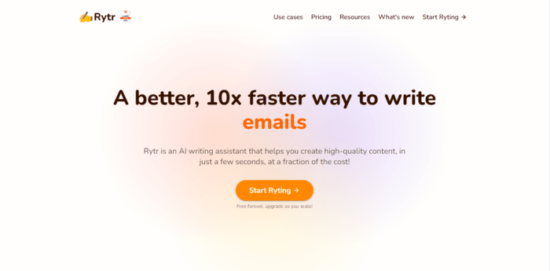 Rytr is a specialized service focused solely on SEO optimization through automated grammar correction routines as well as deep insights into word choice metrics available in real time.
Its advanced technology allows writers to quickly select the right phrases to incorporate in their entries, making sure content is created according to web standards, and its readability score keeps improving even after they make final submissions.
Conclusion
WordTune is a great platform for helping both professionals and hobbyists create engaging content with minimal effort. Its intuitive interface, automated tools and comprehensive analytics make it worth exploring if you are looking to get your opinion out there or want to increase the SEO rankings of any blog post.
However, even if Wordtune covers most of the basics required for writing compelling weblog entries – its pricing structure may not be suitable for everyone given their more expensive version's features; this can be easily addressed through one of the 22 alternatives listed here with similar functionalities but different price ranges, making sure cost to benefit ratio is adequate.
WordTune FAQs
1. What are the features offered by WordTune?
Wordtune offers several features for writing weblog text, such as automated grammar and spelling corrections, structure suggestions, custom templates tailored towards certain topics, keyword optimization options and AI-driven tools for SEO administration.
2. Is there a free version available for WordTune?
Yes, users can access the basic functions of this platform through its trial period. However, it is only applicable to an individual writer's account, while more advanced features are only offered in the premium versions.
3. How difficult is it to use WordTune?
Wordtune is suitable for both beginning and experienced writers since it provides an intuitive user interface with straightforward onboarding processes. Additionally, detailed tutorials are also available on their website should users need further guidance.
4. What other supports does WordTune offer besides content writing services?
This platform offers several special features geared towards webmasters, such as SEO optimization, custom templates tailored to certain topics as well as real-time analytics regarding weblog text statistics.
5. Does Wordtune offer customer support?
Yes, users can access customer service channels through phone or e-mail. Their experts provide detailed answers and suggestions to any problem related to the usage of their products.