Understanding 1 Infinite Loop
1 Infinite Loop is the address of Apple's main headquarters, located in Cupertino, California. This iconic campus served as the company's primary base from 1993 until the opening of Apple Park in 2017. Despite the shift to Apple Park, 1 Infinite Loop remains an important part of Apple's history and operations. In this comprehensive guide, we will explore the history, layout, and various features of Apple's iconic 1 Infinite Loop headquarters.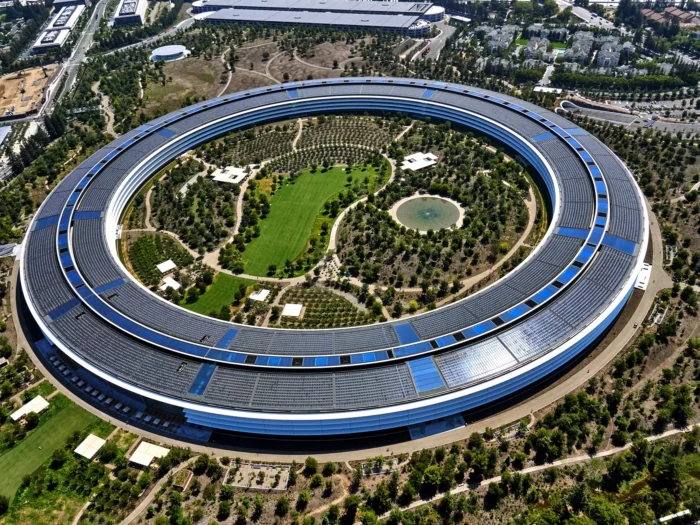 The "1 Infinite Loop CA" Charge
If you notice a charge on your credit card statement labeled "1 Infinite Loop CA," it is most likely related to a purchase made at Apple's Company Store, located at the 1 Infinite Loop campus. This charge could also be associated with online purchases made through Apple's website or in-app purchases on Apple devices. If you have questions or concerns about this charge, it is recommended to contact Apple Support for assistance.
History and Founding of 1 Infinite Loop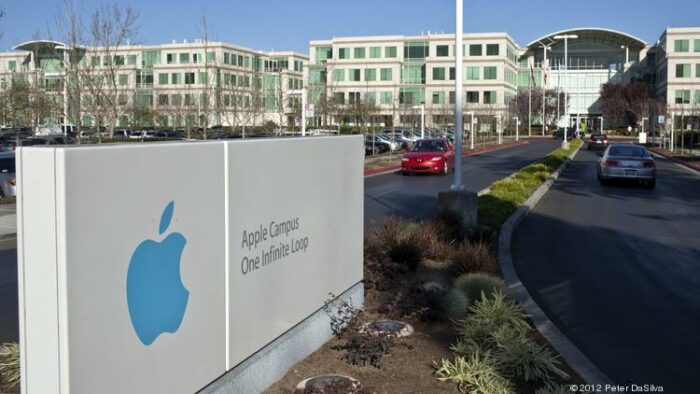 Apple Inc. was founded by Steve Jobs, Steve Wozniak, and Ronald Wayne in 1976. The company rapidly grew and moved to its first headquarters at 20525 Mariani Avenue, Cupertino, in 1981. As Apple expanded, the need for a larger campus became apparent. In 1993, Apple's headquarters moved to the newly built 1 Infinite Loop, a 32-acre site housing several buildings and offices for the company's various departments.
Location and Layout
1 Infinite Loop is located in Cupertino, California, a city in the heart of Silicon Valley. The campus consists of six buildings, numbered from IL1 to IL6, interconnected by a series of walkways and outdoor spaces. The main entrance to the campus is through a large, circular driveway off De Anza Boulevard, leading to the central building, IL1, which houses the main reception area and the Apple Store.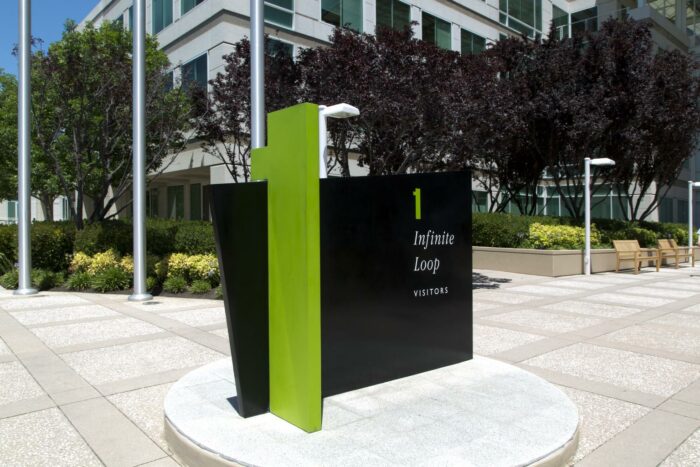 Apple Store at Infinite Loop
The Apple Store at 1 Infinite Loop is not just an ordinary store; it is a Company Store, making it a unique shopping experience for visitors. Here, you can find exclusive merchandise, such as Apple-branded clothing, accessories, and collectibles, which are not available at other Apple retail locations. Of course, the store also offers the company's latest products, such as iPhones, iPads, MacBooks, and other devices.
Apple Campus Trivia and Fun Facts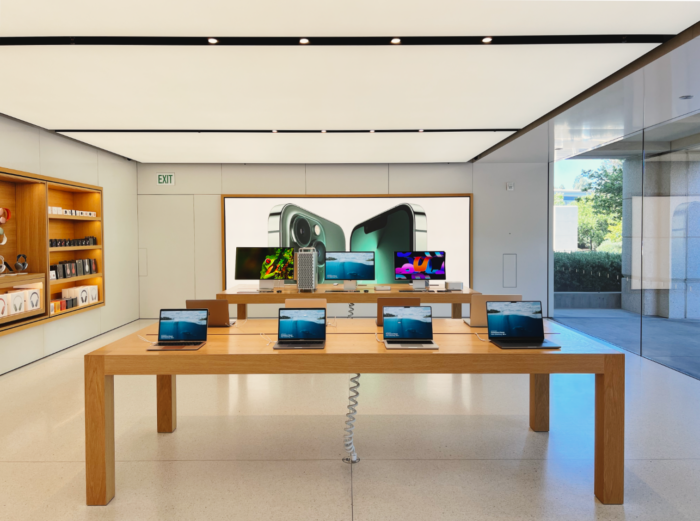 The address "1 Infinite Loop" is a clever reference to the programming concept of an "infinite loop," a sequence of instructions that repeats indefinitely. This play on words reflects Apple's identity as a technology company with a sense of humor and creativity. Other fun facts about the campus include the presence of a " Jolly Roger" flag, once flown by Apple employees during the development of the original Macintosh computer, and the hosting of WWDC events, where Apple announced many of its groundbreaking products and software updates.
Facilities and Amenities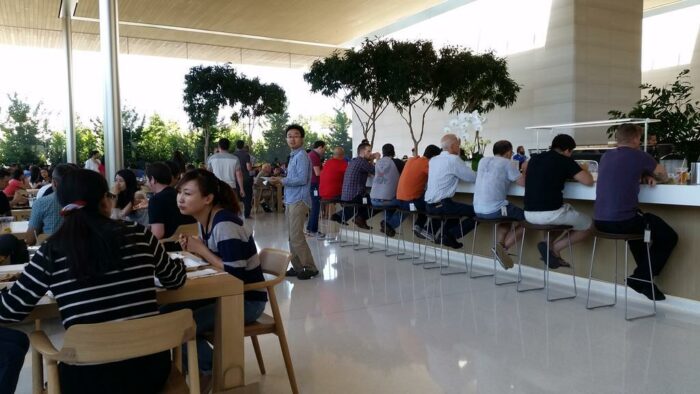 1 Infinite Loop offers a range of facilities and amenities for its employees, including dining options such as the campus's main cafeteria, Caffè Macs. This cafeteria serves a variety of cuisines, catering to the diverse tastes of Apple's workforce. In addition, the campus houses a fitness center, on-site health clinics, and various recreational spaces for employees to unwind and relax.
Apart from the facilities for employees, the campus also features a large outdoor courtyard and landscaped areas, which are open to visitors. These spaces showcase Apple's commitment to creating a pleasant and welcoming environment for both its employees and guests.
How to Contact Apple
If you need to contact Apple for support or other inquiries, the best way to do so is through their official website at https://www.apple.com/contact/. Here, you can find phone numbers for various departments, links to online support resources, and information about visiting their retail locations.
For those interested in visiting 1 Infinite Loop, it is important to note that the campus is not open to the public for tours. However, you can still visit the Company Store and the outdoor areas of the campus.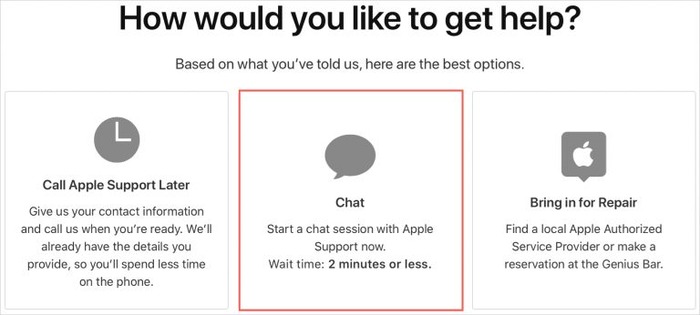 Nearby Attractions and Experiences
While visiting 1 Infinite Loop, you may also want to explore some of the nearby attractions in Cupertino and the surrounding Silicon Valley area. Some popular destinations include:
The Apple Park Visitor Center: Located just a few miles away from 1 Infinite Loop, this visitor center offers an augmented reality experience, allowing guests to explore the Apple Park campus virtually. There's also an Apple Store and a café on site.
The Computer History Museum: Situated in Mountain View, this museum showcases the history of computing technology, including exhibits featuring rare and historic Apple products.
The Intel Museum: Located at Intel's headquarters in Santa Clara, this museum offers an interactive and educational experience focused on the history and future of semiconductor technology.
The Tech Interactive: A family-friendly science and technology center in downtown San Jose, offering hands-on exhibits and experiences related to technology, engineering, and innovation.

Conclusion
1 Infinite Loop is an iconic part of Apple's history and legacy, representing the company's growth, innovation, and commitment to creating exceptional products and experiences. Although the campus is no longer the primary headquarters for Apple, it remains a testament to the company's past achievements and an important location for employees and visitors alike. We hope that this comprehensive guide has provided you with valuable insights into the history, layout, and features of Apple's iconic 1 Infinite Loop headquarters.