Today's patients don't just seek better health outcomes, they want excellent customer service, too. If you fail to meet their expectations, they won't just leave. They might even share their experience with friends, family, and their followers on social media. 
As the medical industry shifts towards patient-centered care, prioritizing patient experience has never been more crucial. After all, happy patients mean higher satisfaction, retention, and referral rates.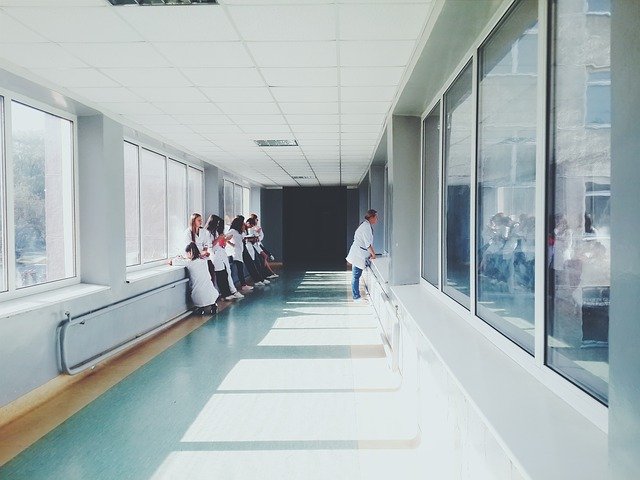 However, creating a positive patient experience does not happen overnight. It's the result of all your conscious efforts designed to make their lives easier. Below are four ways to ensure your patients get the care and attention they deserve.  
Create An Inviting Environment
Unlike restaurants or hotels, hospitals, clinics, and medical facilities are never associated with fun and relaxation. Instead, they tend to be breeding grounds for fear and anxiety.
The first step to improving patient experience is to make your facilities look as inviting and as comfortable as possible. After all, the core function of a hospital is to let patients rest and heal. 
Hospitals that look bland and dreary from the outside instill more fear than comfort. Avoid exterior designs that use a lot of concrete and dull colors. Glass exteriors can give hospitals a sleek and modern feel. 
For your lobby, consider an open floor plan in which walls are torn down to make room for larger living spaces. You can use the extra space to add more greenery or even a small waterfall. Open floor plans also provide an abundance of natural light which makes the facility look warmer and friendlier. 
Eliminate clutter located in corridors and patient rooms. Equipment that is not being used should be properly stored and tucked away. Facilities that are drab, disorganized, and cramped, are unwelcoming to patients and further intensify stress. 
Flooring is a design element that's often overlooked by hospitals. Carpets can give a homey feel, but they can be difficult to clean. Wooden floors can give any room a gorgeous feel. They can easily be glossed over to make them bleachable and hygienic. 
Remember, an organized and well-lit environment can have a profound effect on a patient's overall well-being. 
Automate Appointment Scheduling 
Seamless appointment scheduling is a vital part of getting patients to the hospital and improving continuity of care. Leveraging digital patient portals can give you access to a range of scheduling functions. The interfaces are user-friendly, letting patients easily view all available schedules from any device. Many scheduling technologies also match patients with providers that are best suited for their needs. 
Adopting an appointment reminder software can reduce no-shows and late arrivals. This tool also lets a patient confirm or cancel appointments ahead of time. This allows hospital staff to fill new slots quickly and optimize patient flow. 
Honor Your Patient's Time 
Just like any customer, patients expect fast and reliable service at all times. Ensure you respond to calls immediately. Don't keep patients on hold for more than 30 seconds and avoid transferring them from one person to the other. 
Make a habit of returning phone calls, text messages, and e-mails within a certain time frame. Ensure all providers, staff, and patients are aware of that schedule. This will enforce accountability and keep things organized. 
Don't keep patients waiting for their appointments. Check them in immediately and inform them of the estimated waiting time. Adopting electronic medical records can reduce the time your patients spend accomplishing forms and verifying appointments. The less inconvenienced your patients feel, the more satisfied they'll be. 
Improve Communication
Communication is key to forming healthy relationships with your patients. Having a better understanding of their needs and problems will help build trust and satisfaction.
Effective communication should be consistent from the time a patient schedules an appointment up to the end of his visit. This means answering phone calls promptly and responding to inquiries kindly and enthusiastically. 
During the appointment, introduce yourself and be willing to answer all of their questions. Make good eye contact and smile. This goes for all hospital staff from receptionists to physicians and nurses. 
Pay attention to cues. If the patient seems restless, offers words of reassurance. If they look scared, be calm and confident. Show them that you're here to help them defeat the disease.
When discussing diagnosis, lab results, and treatment options, always simplify difficult concepts and use visuals, if you can. Using excessive medical jargon will only overwhelm and scare the patient. Remember, your job is to always put their needs and comfort first.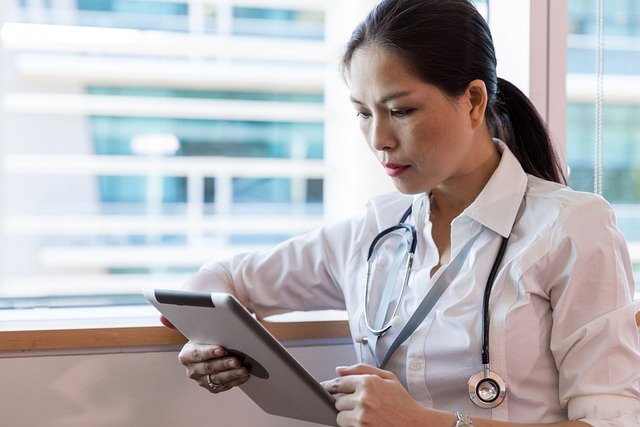 Provide consistent staff training to ensure everyone adheres to a specific standard of service. Measure improvements through post-encounter interviews and patient satisfaction surveys. Establishing patient dispute procedures would help promote accountability and reduce conflicts that could tarnish the hospital's overall image. 
Quality healthcare begins with quality service. Optimize the patient experience and you're bound to see happier customers and healthier outcomes.