Securing government contracts can be a game-changer for your company. These contracts can provide a steady stream of income, stability, and prestige. However, the process of landing government contracts can be complex and competitive. To increase your chances of success, you need to consider several crucial factors. In this blog, we'll look into eight important considerations to keep in mind when pursuing government contracts for your business.
Learn About Your Target Market
Before entering the world of government contracts, it's crucial to understand your target market thoroughly. Government agencies are diverse, each with its own set of needs and requirements. Take the time to research and identify the specific agencies or departments that align with your products or services. Learn about their missions, goals, and pain points. This comprehensive knowledge will help you tailor your approach and focus your efforts on the contracts most suitable for your business.
Build a Strong Past Performance Record
When it comes to government contracts, past performance matters significantly. Government agencies want to work with companies that have a proven track record of delivering quality goods or services on time and within budget. If you're new to government contracting, consider starting with smaller contracts to build your reputation.
As you complete projects successfully, use them as references to demonstrate your abilities to potential clients. Cultivating positive relationships with government agencies and subcontractors can also contribute to your past performance record.
Government agencies often require contractors to have specific certifications. These certifications can vary depending on the industry and the type of work you're pursuing. For example, if you're in the technology sector, you might need certifications related to cybersecurity and data security. One essential certification in this regard is compliance with the National Institute of Standards and Technology (NIST) 800-171.
Data Security and NIST 800-171 Compliance
Data security is a very important concern for government agencies, and they scrutinize contractors' ability to safeguard sensitive information. The NIST 800-171 framework provides guidelines for protecting Controlled Unclassified Information (CUI) in non-federal systems and organizations.
To achieve NIST 800-171 compliance, you must implement a range of security controls, including access control, encryption, and incident response. Ensure that your organization thoroughly understands these requirements and has the necessary measures in place. Being NIST 800-171 compliant not only increases your eligibility for government contracts but also reassures agencies that their data will be in safe hands, enhancing your credibility.
Identify and Pursue Set-Aside Opportunities
Government agencies often set aside contracts for specific groups, such as small businesses, women-owned businesses, and minority-owned businesses. These set-aside opportunities can be a goldmine for eligible companies, as they face less competition from larger corporations.
Research the different set-aside programs and determine if your business qualifies. If so, take advantage of these opportunities to enhance your chances of securing contracts. Additionally, consider seeking mentorship or guidance from organizations specializing in assisting businesses in obtaining set-aside contracts.
Develop a Comprehensive Proposal
Crafting a winning proposal is an art in itself. Your proposal is your chance to showcase your abilities, experience, and understanding of the project's requirements. Make sure your proposal is clear, concise, and tailored to the agency's needs. Address all the requirements outlined in the solicitation and provide evidence of your past performance, emphasizing how it relates to the project at hand.
Don't forget to include a detailed budget, timeline, and any additional information requested in the solicitation. Consider seeking expert assistance or professional proposal writers to ensure your submission stands out among the competition.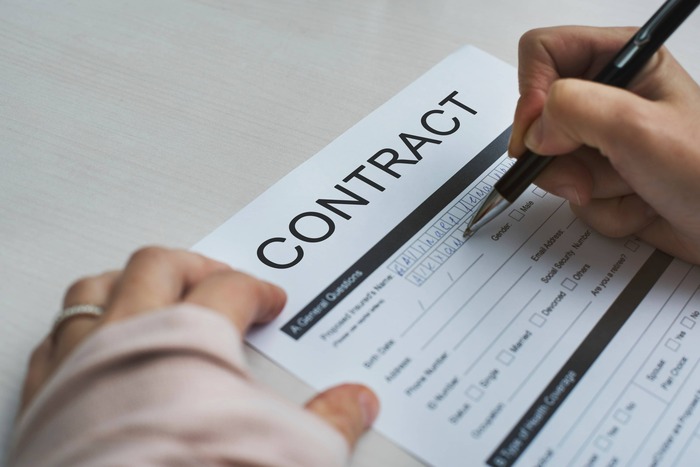 Network and Establish Relationships
Building relationships is essential in the world of government contracting. Attend industry conferences, workshops, and networking events to connect with key decision-makers in government agencies. Establishing personal relationships can give you a competitive edge and increase your visibility.
Look for opportunities to engage in outreach programs offered by government agencies, which can help you gain insight into their specific needs and connect with potential clients. Additionally, consider partnering with other businesses that have complementary skills or resources, as teaming arrangements can often be advantageous in securing contracts.
Stay Informed and Be Patient
Government contracting is a dynamic field that involves a lot of regulations, updates, and changes. Stay informed about industry trends, government initiatives, and new opportunities by regularly checking government procurement websites and subscribing to industry newsletters.
Be patient in your pursuit of government contracts; the process can be lengthy, involving multiple stages of evaluation and negotiation. However, persistence often pays off in the end, and each step taken is a valuable learning experience that can lead to future success.