Do you practice family law? Are you feeling the need to build a personal brand and a solid online presence? You're in the right place. This is an advertising and marketing guide for family law attorneys. We'll dive into each of the relevant and time-tested digital marketing tools, strategies, and techniques that you can explore.
Without further ado, let's begin.
A professional website
A professional website is the foundation of your digital brand. It should be easy to navigate and contain information about your experience, services, and contact information.
A professional website can be an invaluable tool for a family law attorney looking to establish a strong digital presence. Not only does a website provide potential clients with essential information about your practice and services, but it also offers an opportunity to showcase your expertise and establish your brand.
Your website should be user-friendly, mobile-responsive, and visually appealing to create a positive impression on visitors. It should also include high-quality content, such as blog posts or informative articles, that will position you as an authority in your field.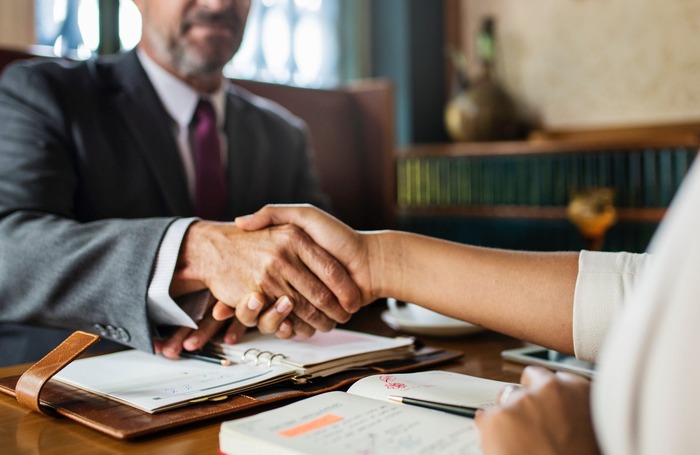 Social media channels
Social media platforms like LinkedIn, Twitter, and Facebook can be used to build your brand and connect with potential clients. Share relevant content, engage with others in your industry, and use social media to promote your services.
Being active on social media is another crucial aspect of digital marketing for family law attorneys. Social media platforms like Facebook, Twitter, and LinkedIn can be powerful tools for building your brand, engaging with potential clients, and establishing yourself as a thought leader in your field.
By sharing valuable content, engaging with followers, and participating in relevant conversations, you can create a strong online presence that will help you stand out from the competition.
Organic traffic with SEO
Search engine optimization (SEO) is a critical component of digital marketing. Optimize your website for search engines by using relevant keywords, creating high-quality content, and optimizing your website's structure.
By targeting keywords that potential clients are likely to search for, you can increase your visibility and drive more traffic to your website. Some effective SEO strategies for family law attorneys include creating high-quality content, building quality backlinks, and optimizing your website's technical elements (e.g., site speed, mobile responsiveness, etc.).
Cost-effective paid advertising
Paid advertising can help increase visibility and drive traffic to your website. Consider running Google Ads or social media ads to reach a larger audience.
Running paid ad campaigns on Google and social media can help family law attorneys reach their target audience more effectively. With paid advertising, it is possible to target specific demographics, geographic locations, and interests, ensuring that ads are only shown to people who are most likely to be interested in the legal services provided.
Social media-based family law advertising can be fine-tuned to become extremely cost-effective over time as the demand is always there. Google Ads for lawyers, however, can be a little more expensive.
A magnetic personal brand
Building a personal brand is essential for any family law attorney looking to market their services digitally.
Your personal brand is what sets you apart from other family law lawyers. Focus on creating a unique brand that showcases your skills, experience, and personality.
This can be accomplished by creating valuable content such as blog posts, videos, and social media posts that provide useful information to potential clients. Additionally, family law attorneys can engage with their audience by responding to comments and messages, further establishing their credibility and expertise.
A strong personal brand can help to increase trust and build lasting relationships with clients and potential clients alike.
Email marketing automation
Email marketing is a cost-effective way to stay in touch with potential clients and provide them with valuable information about your services.
Setting up email marketing automation can help family law attorneys to stay top of mind with potential clients who may not be ready to hire an attorney yet.
Attorneys can establish themselves as a helpful resource and increase the chances that potential clients will choose them when the need arises by providing valuable information through a regular email newsletter.
Automated email campaigns can also help attorneys to nurture leads and increase the likelihood of conversions.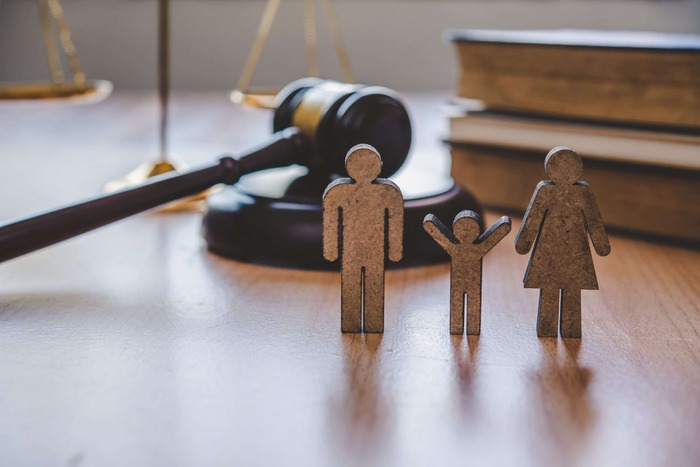 Online Reputation
Monitor your online reputation regularly and respond to any negative reviews or comments promptly. Maintaining a positive online reputation is crucial to building trust with potential clients.
Also, be present on all platforms that are relevant to you. You should also have profiles on Yelp and Google My Business.
Online reviews can have a significant impact on a law firm's online reputation and can influence the decision-making process of potential clients.
It is important to respond to reviews, both positive and negative, professionally and courteously, as this can help to further establish credibility and build a positive online reputation.
Wrapping up
If you work on all the strategies mentioned above consistently and meticulously with a focus on quality and valuable content, you can quickly climb up in your local area's search results and general authority, thus allowing you to build a robust online presence and personal brand.
For many of the points above, you can go to a well-known law firm digital marketing agency if it's all too much for you. The benefits will outweigh the costs. If you do want to go your way, it's best to start your research by checking out the best family law websites to get an idea of the structure, type of content, and features you want on your website.
It's also important to remember the importance of monitoring stats and leveraging analytics. You'll start to get streams of data within a few months, such as web traffic analytics, ad performance reports, and feedback, among other things.
Using all this data to improve and optimize your existing channels is very important if you wish to scale your business model.