Most businesses find email marketing an effective tool for lead generation, customer engagement, and product and service promotion. Hence, the rise of the number of organizations and companies heavily rely on their sales and customer reach growth projection heavily on it.
Email marketing provides a practical opportunity to connect with a big audience and establish long-term and enduring bonds with clients through fast and convenient interactions. In this article, we will discuss the main email marketing trends that might help you stay on top of the game.
What is Email Marketing?
Sending promotional emails to a group of people through email is known as email marketing. It entails building an email list, coming up with eye-catching email templates, and distributing them to potential clients. By directly communicating with their target market, firms may personalize their communication and give the recipient a more individualized experience.
Benefits of Using Email Marketing Strategies
There are various advantages to switching from traditional marketing to email marketing such as the following specific aspects:
First of all, it is significantly less expensive than conventional advertising techniques.

Businesses can easily and cheaply contact thousands of potential clients, this is because companies may divide their email lists depending on demographics, interests, and past purchases.

Email marketing also enables precision targeting which guarantees that the appropriate message is conveyed at the appropriate moment to the appropriate audience.

Your email content can be as stylish as you want to attract customers. Thus, the design of your email content can also carry your brand and product image which will establish trust and confidence between you and your target audience.

This strategy will induce your

email domain reputation

and your messages will not go to the email spam folders. Thus, email marketing campaigns also warm up the inboxes of the receivers and get them familiar with your company or organization for upcoming sales and product offers.

The capacity to analyze and assess campaign success is another benefit of email marketing. Businesses can monitor statistics like open rates, click-through rates, and conversion rates with email marketing software. Further campaigns can be optimized using this information, and general marketing tactics can be strengthened.
Disadvantages
Email marketing can have certain drawbacks too such as:
Primarily, there is a chance that emails will be labeled as spam. Businesses must follow anti-spam rules and ask recipients for permission before sending them emails in order to prevent this.

Additionally, since companies must spend time developing interesting content and managing their email lists, email marketing may also be time-consuming.
Here are the Top Email Marketing Trends to Watch Out For
The field of Email Marketing is continuously evolving, so it is important for organizations aiming to forge lasting client relationships and boost conversations to keep up with the most recent developments.
Personalization
Email marketing does not convey much difference from the personalized experiences that customers increasingly expect. Businesses are given the chance to segment their email lists and customize their messages based on the preferences and expected actions of the recipients.
Personalization in email marketing procedures may also look like you only send it to a particular person or "exclusive" for the recipient. The reputation and presence of your email domain are also considered for its credibility and trustworthiness associated with a particular domain-sending practice. Bounce rates, spam complaints, engagement levels, and other indicators are used by ISPs(Internet Service Providers) and Email Service Providers(ESPs) to evaluate domain reputation.
Automation
Businesses now will find it simpler to make personalized emails and send them at the appropriate moment, date, time, or event through Email Marketing automation solutions. Events or actions such as abandoned shopping carts or birthday notifications are only among the benefits when you pursue running automated campaigns. One way to increase the email domain reputation as part of the email marketing process principles is to nurture subscriber relationships.
Automated notifications create an impression of timely campaign marketing. By sending relevant content, segmenting your audience, and personalizing your emails, you may establish a strong relationship with your subscribers. Subscribers who are active are less likely to report their emails as spam.
Device Optimization
Businesses must adapt their email templates for mobile devices in light of the rise in smartphone usage. By doing this, emails are made to be readable and aesthetically pleasing on smaller screens. One way to induce the interest of the recipients to click on and go through the email marketing content and message is to add Interactive Content.
Whether your email marketing campaign is set for mobile, desktop, or tablet, it must contain interactive elements such as surveys, polls, videos, or quizzes that can increase engagement and provide a more interactive experience and deeper understanding of your brand for the recipients.
User-Generated Content
Including user-generated content can increase the recipient's perceptions of your authenticity and trustworthiness. Moreover, if you are starting a business or are starting a new email domain, one of the email marketing trends is to gradually increase the email sending volume through "Storytelling".
Storytelling and all other similar strategies warm up the inbox of the recipients which establishes a positive sending reputation. Companies and organizations can only do this in a "formal" impression through email as it is with a clear email domain. This enables marketers to reduce the chances of setting off spam filters and raise deliverability rates.
What are the Types of Email Marketing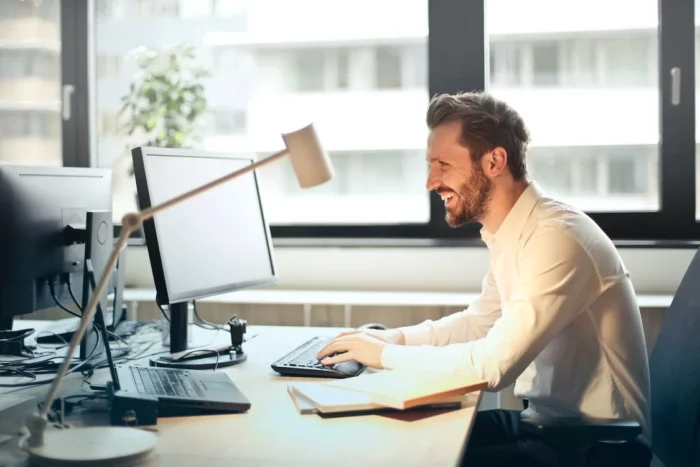 The objectives of the company and the preferences of its target market will determine the appropriate type of email marketing. Might as well research the following types as email marketing can come in the forms:
Newsletters

Promotional Emails

Transactional Emails

Automated Email Sequences
How to Achieve the Most Effective Email Marketing Campaign
Understanding the objectives and target market of the clients they serve as providers of email marketing services is essential. Thus, the following skills are also highly needed for the success of email marketing procedures:
Compelling and engaging content in storytelling, SEO,

Creating visually appealing templates such as graphics and sketches

Analyzing data to optimize campaigns, includes the knowledge to operate pay-per-clicks, click-through rates, open rates, engagement metrics, and monitoring audience reach.
Conclusion
Businesses can use email marketing as a potent tool to engage with their target audience, cultivate client connections, and increase sales. Businesses can maximize the efficiency of their email campaigns and stay ahead in any industry that their business belongs.