Innovations in the software sphere are considered to be a common thing. But, at the same time, their use in business cannot be underestimated. And today, we are about to reveal the peculiarities of using such awesome thing as lean software development in connection with the business people might possess. So, join us and read the material!
IoT Development Services
The Internet of Things (IoT) is about the vast array of "things" that are connected to the Internet to communicate with other things – IoT applications, connected devices, industrial machines, and more. Internet-connected devices use built-in sensors to collect data and, in some cases, act on it. IoT-connected devices and machines can improve the way we work and live. IoT application examples range from a smart home that automatically regulates heating and lighting to a smart factory that monitors industrial machines to find problems and then automatically adjusts to avoid failures.
Today, among the most generous investors in the development of the Internet of Things, companies in the aerospace and defense industries, wholesale trade and distribution, as well as representatives of technology companies stand out. Companies in the entertainment and media, information and communications, healthcare, hospitality and leisure sectors, as well as professional services firms, will also become active in the next three years.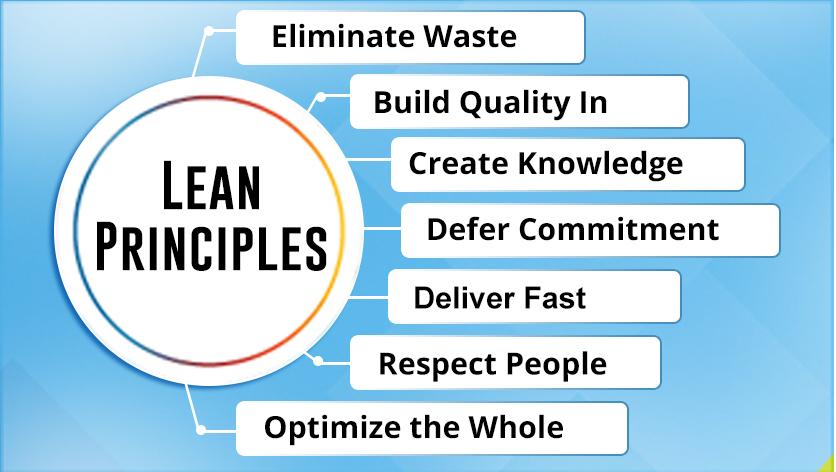 So IoT development is essential to understanding consumer needs in real time, increasing agility, instantly improving the quality of machines and systems, streamlining operations, and finding innovative ways to work as part of our digital transformation efforts.
Dealing with the term
If we explain what it means in short, lean software development is about removing everything that is not needed from software engineering. 
Those who stick to implementing such a kind of soft development believe that it is possible to manage waste no matter what stage of the development is being performed. Here are the basic ideas that can be referred to it:
Waste reduction. The unnecessary elements of the product creation might include some specific features, code, troubles with the quality, and other stuff. All of that is being discussed and then, the plan regarding the reduction is being worked out;

High quality. This is a matter that is also valued greatly by those who use lean software development in their work;

Respect. It should be present in the team where work is being done. Conflict is not excluded but it ought to be healthy. Besides, feedback on every work stage is vital along with the constant communication;

Learning and sharing valuable info. According to this principle, the engineers should spread vital data to the rest members of the team at various meetings and so on;

Fast delivery. This is about creating a product for a short period of time, issuing it, getting feedback from those who use it, and analyzing it all. Accordingly, after it, there comes the improvement of various faults and issues;

Supporting the experiments and not sticking to a commitment. This helps to avoid redoing work as long as the market trends and laws are constantly changing;

Optimizing. The final goal of it is achieving maximum efficiency.
So, this is what lean software development is all about. By the way, in general, it is much similar to agile development.
All of the principles mentioned are implied by means of introducing such options as Kanban, value stream mapping, and inventory management. Let's see what this is all about.
Kanban aims at prevention of work overload which is really effective speaking of waste management. In this case, we are talking about human resources first of all. Value stream mapping deals with considering development as a whole due to which the optimization of all processes is put in the first place. And finally, inventory management is about decreasing the number of actions performed at once (this is achieved by queuing theory and a theory of constraints).
Looking deeper at the key principles and their application at building the software for your business
Waste reduction is the most important principle. The main advantage of applying it is that it helps to reduce the costs greatly. When the odd stuff is taken out from the project development, you are saving your money. And it's totally up to you what to do with it: you can spend it on something valuable for your business or just save for any other purpose.
As for the quality, you need to realize that it is crucial for your business. In the case of lean software development, it is controlled in every stage of the process and if there's a fault, it is immediately fixed.
Respect matters more for the employees and you don't really think it reflects your business straight. But just so that you know, it is aimed at letting the engineers make decisions independently but in the end, report about them.
Learning and sharing info is crucial too as long as it's you who gives feedback about what is being developed and then, it is carefully analyzed and spread among the team members to make the final results as impressive as possible.
Fast delivery is quite an interesting matter because it allows you to launch the developed software asap and watch the reaction of the customers. Therefore, you do not waste your time.
Supporting the experiments opens a whole new field for implementing the innovations. 
Optimizing is just the term that finalizes the whole existence of the methodology and implies shared responsibility, overall efficiency, and making the costs and timing affordable for the person who orders the services of the development companies.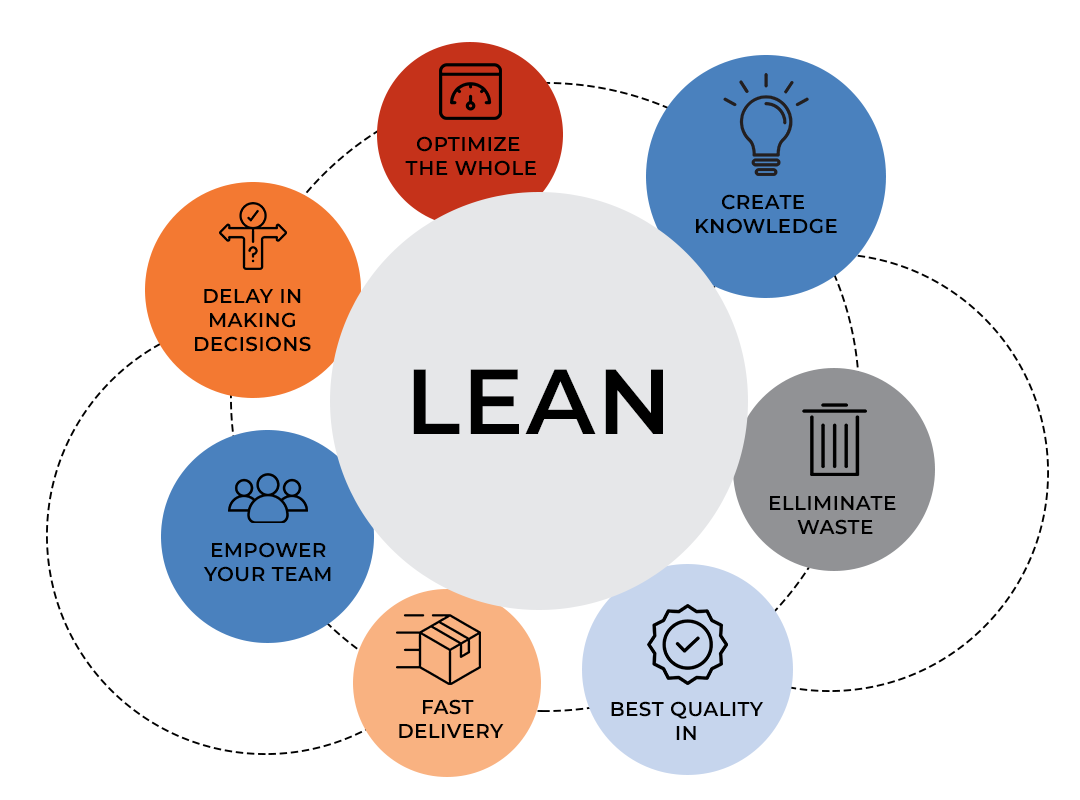 Looking for a good team to implement lean software development
If you got interested in the whole idea and methodology of what we are describing here, then it's time to think about searching for those who will help you to turn these ideas into reality. It may be tricky but still, there are a few tips that are about to become handy:
Don't hurry up and explore the offers that exist on the market. Lean software development is not implemented by many companies that's why it will some time to find the one that will satisfy you in major aspects;

When you have found the company that seems to be okay for you, arrange a meeting (it doesn't matter whether it will be held online or offline);

Be ready to answer the questions and ask them too. You need to be able to represent the concept of your business as fully as possible and answer the stuff that is going to be crucial for the developers and the success of the future undertaking.
Besides, you need to know that a good team is always ready to assist you and suggests being in control of what's happening. It means that you are going to be informed about each step of the process's completion, the issues that might take place, and naturally, the pricing that awaits you. Everything should be covered so that you wouldn't worry about the major aspects of your development activities that are being performed for you by third parties.
We wish you good luck with cooperation with the lean software developers of your dream!