As we navigate our way through 2023's digital environment, it is vital to reflect on how online entertainment has transformed. From dial-up internet days to the endless variety of choices we enjoy today, the journey has been nothing short of impressive. Of course, it has all been driven by technological developments that have revolutionized how content creation and consumption happen online.
Online Entertainment and its Many Aspects
It's possible to do more online than ever before, from watching shows to placing bets on sports…
Streaming Services
The introduction of streaming has dramatically transformed traditional forms of entertainment, with services like Netflix, Amazon Prime Video, and Disney+ becoming mainstream. As well as this, social media channels such as YouTube and Instagram offer tailored content distribution channels to keep us abreast with the latest happenings in areas we're interested in.
These giants have more than 150 million subscribers each, while there's also a rising number of smaller platforms offering viewers the chance to catch up on their favorite shows from local TV channels. There are around 50 such services just in North America, and the music industry is going down the same route. In 2010, just 7% of music was played on streaming platforms, which rose to over 80% by 2019.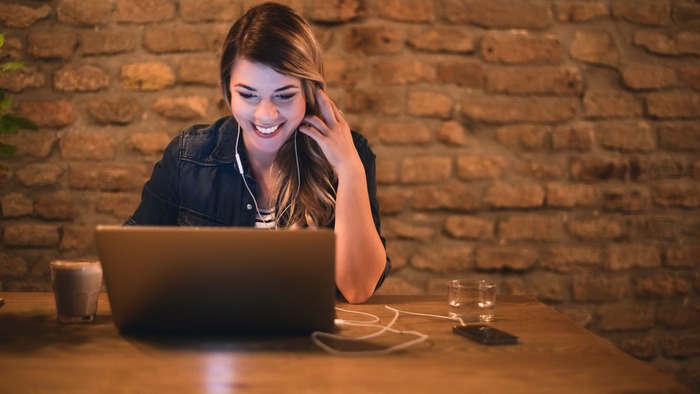 Gaming's Golden Era
Gaming has reached unprecedented popularity as a cultural force. Revenue projections suggest it could surpass $260 billion by 2025; gamers of all generations enjoy its allure. More recently, virtual reality (VR) experiences offer additional enthrallment. Oculus VR and Apple have made great strides toward improving headsets to add yet another layer to gaming, offering unique immersive experiences not seen elsewhere in entertainment media.
Microsoft's Xbox Cloud Gaming, which enables Xbox games to be streamed onto PCs and other devices, reflects this industry trend. Game development today can rival Hollywood production budgets, with complex storylines requiring massive budgets and development budgets to keep pace.
As people embrace nostalgia, vintage video games have experienced a revival. Nintendo is capitalizing on this trend with the re-release of classic SNES games on Nintendo Switch Online, which enable users to indulge in retro video game titles from the past, creating an emerging revenue source for gaming companies.
Modern Gambling has Evolved
Online gambling has unlocked an exciting world of entertainment for enthusiasts, providing convenient participation from home or on the go. The many reliable gambling apps in the US have made it even easier for users to engage in a variety of betting and games, simulating the experience of physical casinos right at their fingertips. An extensive variety of options, from poker and sports betting to slots and traditional casino table games, are only a click away.
Furthermore, graphics and live options have reached such sophistication that they recreate the exciting atmosphere of an actual casino. At its heart lies social engagement; many platforms feature chat features that enable players to converse and exchange opinions with one another and the dealer. With easy-to-navigate interfaces and an extensive library of games available, online gambling provides a memorable and entertaining gaming experience for those in search of entertainment.
Social Media Content Resources
Social media platforms have evolved into entertainment hubs. Ranging from engaging with friends and catching up with old acquaintances to discovering fresh content, social networks such as Instagram, TikTok, and Twitter have it all. They provide users with a means for not only communicating but also creating and sharing their own pieces of media content.
There are over 120 social media platforms for users to choose from, and it's thought that close to 5 billion people use at least one of them. This number is projected to rise to 6 billion by 2027, suggesting exponential growth in social media adaption over the next couple of years.
Utilizing the Zeitgeist
There's no denying that these changes in online entertainment have brought about many benefits for users and will continue to evolve to bring us even more convenience and entertainment options. 
Convergence of Industries
Gaming has become increasingly interwoven with other industries over time. Merchandising has grown increasingly prominent, while games themselves have inspired novellas, comic books, movies, and TV series. Take for example Ubisoft's Assassin's Creed being turned into an Academy Award-winning film in 2016. Such developments highlight modern entertainment's expansiveness.
Market Demographics
As online entertainment grows in popularity, its demographics are widening rapidly. Gaming audiences now comprise individuals of various age and gender demographics, and many eSports professionals have earned respect like traditional athletes have in years past. Furthermore, gamers have created lucrative careers by broadcasting themselves playing video games via streaming sites like Twitch.
Accessibility and Cloud Services
Subscription-based models have revolutionized content access. Services like Spotify for music and Xbox Cloud Gaming for gaming rely on cloud technologies like Amazon Web Services (AWS) to deliver entertainment without physical copies being needed. Not only is this shift environmentally friendly, but it reduces manufacturing, shipping, and storage costs considerably as well.
Interactive and Tailored Experiences
Interactivity is at the core of modern online entertainment. Platforms strive to produce interactive content that resonates with their target audiences on an intimate level. Recommendations based on viewing habits, interactive movies, and games that adapt according to player selection are just the tip of the iceberg when it comes to tailor-made experiences online.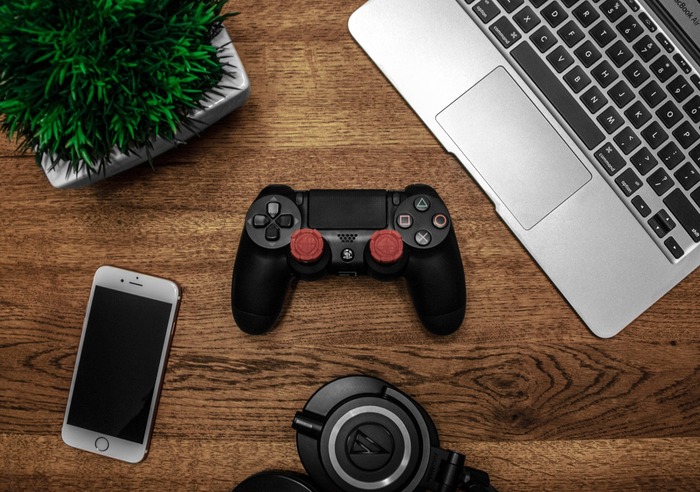 Technology is at the

Center of it All
Of course, changing technology has made this evolution of online entertainment possible. Here's a look at how it has happened, and what we can expect to see in coming years as tech continues to evolve and advance. 
Virtual Reality
Virtual reality (VR) has quickly become an integral component of online entertainment. Oculus VR leads this revolution, and Apple and other companies like Sony follow suit by providing immersive experiences that traditional media simply cannot match. Step into your favorite movie's world or become part of an exciting game's action—VR makes this possible.
Personalization and AI
Artificial intelligence (AI) plays an integral role in customizing content to individual preferences. From Netflix suggesting shows to watch to Spotify creating customized playlists for every individual's entertainment pleasure, AI helps tailor content specifically for you.
Future Prospects
As virtual reality evolves, we can expect greater integration among various forms of reality. Augmented reality (AR), which overlays digital elements onto physical surroundings, and mixed reality (MR), which blends real with virtual worlds, are likely to play more significant roles in online entertainment than previously expected.
Rise of User-generated Content (UGC)
User-generated content will continue to rise. Platforms such as TikTok and YouTube have given consumers more power in terms of creating original material. As this trend gains steam in future years, more advanced tools may become accessible to a broader public audience, further driving this movement forward.