Looking for a comprehensive guide on BritBox/Connect/Fire TV? You've come to the right place! Our step-by-step tutorial will help even tech noobs enjoy their favorite British shows on Amazon Fire TV with ease.
What is BritBox and Why Choose It?
BritBox is a popular streaming service that offers a vast collection of British television shows and movies. This joint venture between the BBC and ITV provides access to an extensive library of classic British content, as well as exclusive originals. With a monthly subscription fee of $6.99, BritBox can be enjoyed as an Amazon Prime Video add-on, or as a standalone subscription outside of Amazon.
Some key features of BritBox include:
Wide selection of BBC and ITV content
Offline downloads for convenient viewing on the go
Parental controls for a safe viewing experience
Up to 5 devices can be connected simultaneously
Now that you know what BritBox is and why it's an excellent choice for fans of British TV, let's dive into the setup process for Amazon Fire TV.
Setting Up BritBox on Amazon Fire TV
To get started with BritBox on your Fire TV, follow these simple steps:
Step 1: Find the BritBox App in the App Store. On your Amazon Fire TV, navigate to the search bar and type "BritBox." Select the BritBox app from the search results and proceed to download it. If you can't find the app, ensure that your device's software is up to date.
Step 2: Install the BritBox App. After finding the BritBox app, click on the app and select "Download" or "Get App" to install it on your Fire TV device. Once the installation is complete, open the app.
Step 3: Sign in to Your BritBox Account. If you already have a BritBox account, sign in with your email and password. If you're new to BritBox, create an account by following the on-screen instructions. Once you're signed in, you'll have access to the full BritBox library.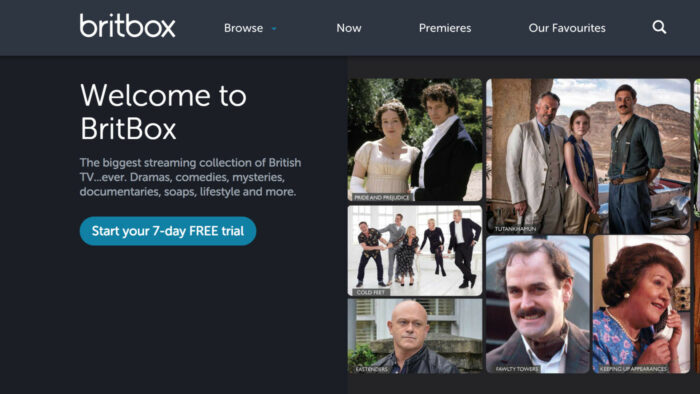 Now that you have successfully set up BritBox on your Amazon Fire TV, it's time to learn how to navigate the app and make the most of its features.
Exploring Content. The BritBox interface is designed to be user-friendly, even for tech noobs. Browse through categories, such as "Drama," "Comedy," and "Documentaries," or use the search function to find specific titles.
Watching Your Favorite Shows. To watch a show or movie on BritBox, simply click on the desired title and select "Play." You can also add content to your watchlist for easy access later.
Adjusting Settings. Customize your viewing experience by accessing the settings within the BritBox app. Here, you can manage parental controls, adjust video quality, and enable subtitles.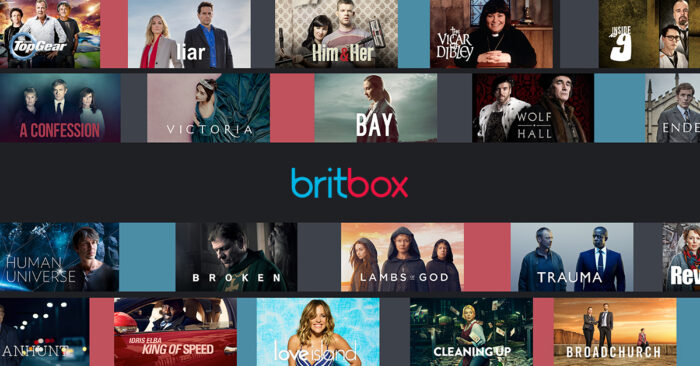 Troubleshooting Common BritBox/Fire TV Issues
Despite the seamless integration of BritBox with Amazon Fire TV, some users may encounter issues. Here are some common problems and solutions:
Unable to Find the BritBox App in the App Store. If you can't locate the BritBox app on your Fire TV, ensure your device's software is up to date. Additionally, confirm that your device is compatible with the BritBox app.
BritBox App Won't Install on Fire TV. If the BritBox app fails to install, try restarting your Fire TV device and attempting the installation again. If the issue persists, check your internet connection and ensure you have sufficient storage space on your device.
Login Issues with BritBox/Connect/Fire TV. If you're having trouble signing in to your BritBox account on Fire TV, double-check your login credentials. If the problem persists, try resetting your password or contacting BritBox customer support for assistance.
Problem: BritBox Won't Play on Fire TV. If you're experiencing playback issues with BritBox on your Fire TV, try the following solutions:
Restart the BritBox app
Check your internet connection
Restart your Fire TV device
Update your device's software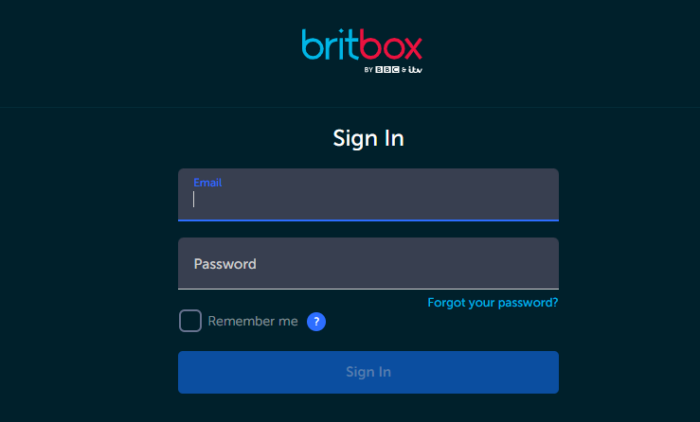 Conclusion
BritBox provides an excellent way for Amazon Fire TV users to enjoy a vast selection of British content. By following the steps outlined in this guide, you can quickly set up and start streaming your favorite shows and movies on your Fire TV device. With the added convenience of app features and the solutions to common problems, you'll be well on your way to enjoying the best of British television. Happy streaming!
FAQs
Can you stream BritBox on Amazon Fire TV?
Yes, BritBox is available for streaming on Amazon Fire TV devices. Simply download and install the BritBox app from the app store, sign in, and enjoy your favorite British content.
How do I sign up for BritBox on other streaming devices?
You can sign up for BritBox on various streaming devices, such as Roku, Apple TV, and Samsung Smart TVs. Visit the respective app store for your device, download the BritBox app, and follow the on-screen instructions to create an account.
What features are available on BritBox?
BritBox offers a wide selection of BBC and ITV content, offline downloads, parental controls, and support for up to 5 devices simultaneously. It's available as a standalone subscription or as an add-on to your Amazon Prime Video subscription.
How do I sync my BritBox code to my TV?
To sync your BritBox code to your TV, visit britbox.com/connect on a separate device, such as your smartphone or computer. Sign in to your BritBox account, enter the code displayed on your TV, and follow the on-screen instructions to complete the process.
Are there any BritBox alternatives on Fire TV?
Yes, there are several alternatives to BritBox on Fire TV, including Acorn TV, Netflix, Disney+, and Hulu. These streaming services offer a variety of content, ranging from British TV shows and movies to popular international titles.