Why Do AirTags Make Noise?
AirTags make noise to help users locate their belongings and to alert people of potentially misplaced or unauthorized AirTags. These noises are designed to aid in finding lost items and enhance user security.
Customizing an AirTag's Sound
Currently, Apple does not offer options for customizing the sound of an AirTag. However, you can control the volume of the sound through the Find My app on your iPhone or iPad. To do this, go to the "Items" tab, select your AirTag, and adjust the volume slider.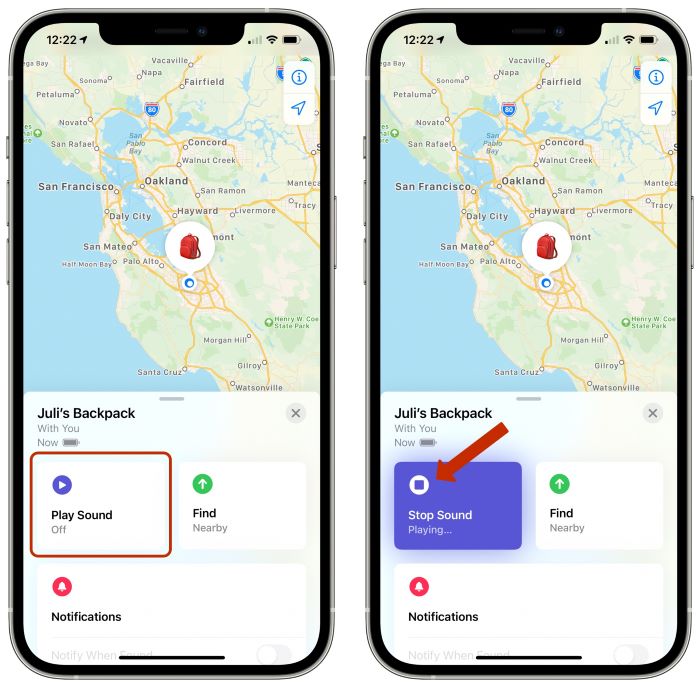 Using Siri to Play a Sound on Your AirTag
You can ask Siri to play a sound on your AirTag by saying, "Hey Siri, play a sound on my [name of your AirTag]." This will prompt your AirTag to play its default sound, helping you locate it.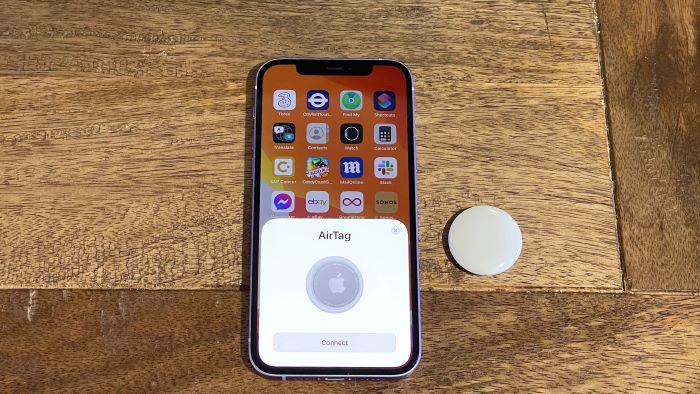 How to Make an AirTag Play a Sound
To make your AirTag play a sound, follow these steps:
Open the Find My app on your iPhone or iPad.
Go to the "Items" tab.
Select the AirTag you want to play a sound.
Tap "Play Sound."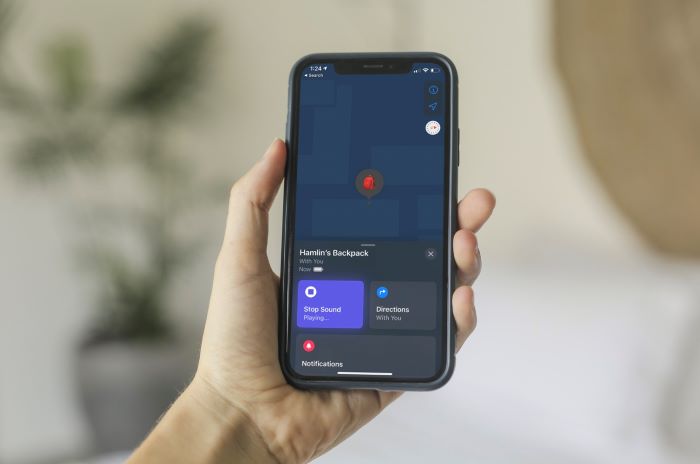 Turning Off an AirTag's Sound
You can turn off the sound of an AirTag by following these steps:
Open the Find My app on your iPhone or iPad.
Go to the "Items" tab.
Select the AirTag whose sound you want to turn off.
Tap "Stop Playing Sound."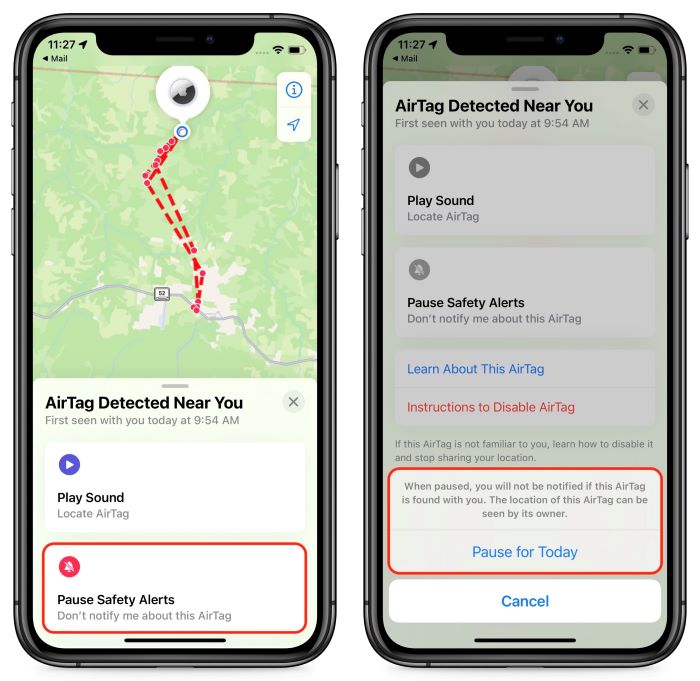 Do AirTags Beep in Luggage or Other Containers?
AirTags will beep in luggage or other containers to help you locate them. The sound might be muffled depending on the container's material and the items surrounding the AirTag. However, the sound should still be audible enough to help you find your lost item.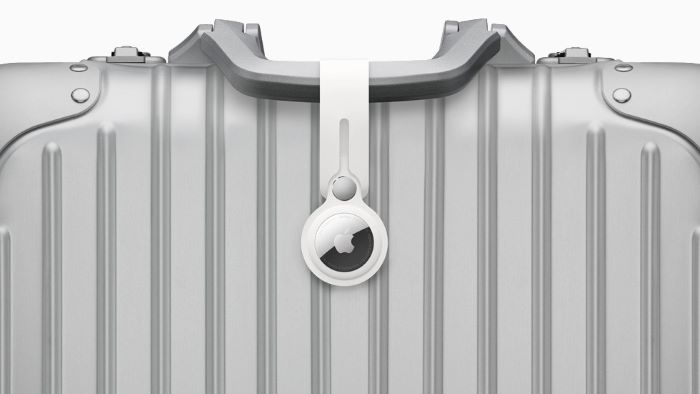 How to Disable a Mysterious AirTag
If you find an AirTag that does not belong to you and suspect it might be tracking you, follow these steps to disable it:
Place the AirTag on a flat surface with the white side facing down.
Press and twist the stainless steel side counterclockwise.
Remove the stainless steel cover.
Take out the battery to disable the AirTag.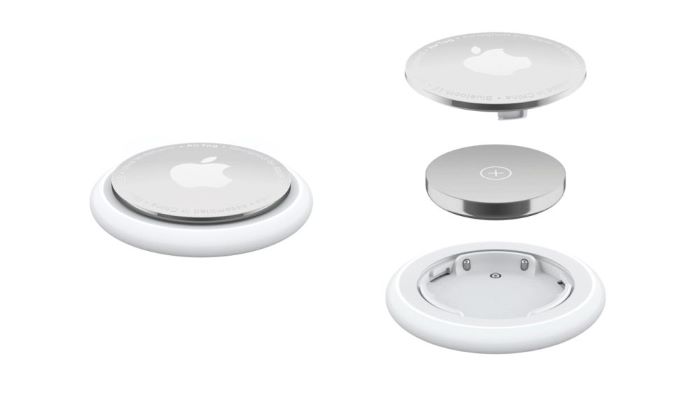 Reuniting a Lost AirTag with Its Owner
If you find a lost AirTag, you can try to reunite it with its owner by following these steps:
Hold the white side of the AirTag near the top of your iPhone or NFC-enabled Android device.
A notification will appear on your phone, prompting you to open a webpage with information about the AirTag.
Follow the instructions provided on the webpage to contact the owner, if their contact information is available.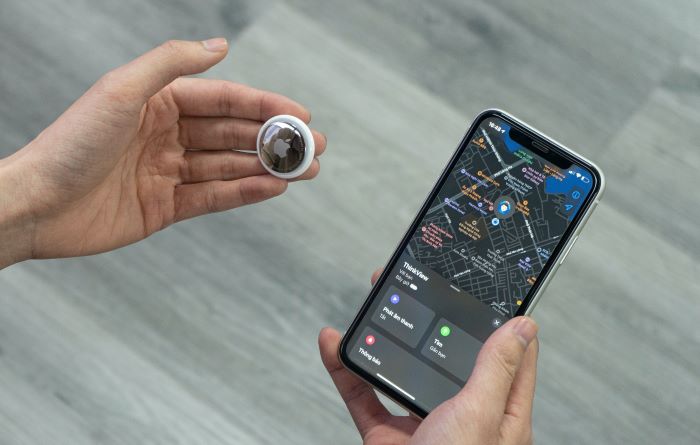 AirTag Battery Life and Sound Notifications
AirTags have a battery life of approximately one year. When the battery is low, the AirTag will send a notification to the connected iPhone or iPad. You can also check the battery status in the Find My app by selecting your AirTag and looking for the battery icon.
AirTags do not make a specific noise when the battery is low, but if the battery dies, the AirTag will stop emitting sounds.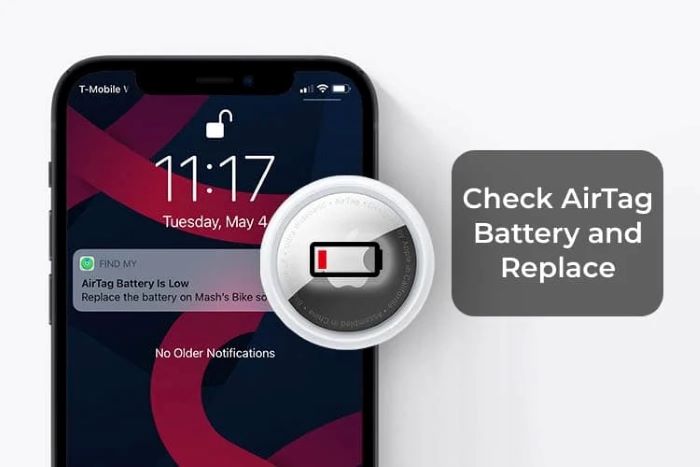 How to Know What Different AirTag Sounds Mean
Different AirTag sounds have specific meanings. Here's a breakdown of the various sounds and their meanings:
Single beep: The AirTag has been detected by your iPhone or iPad and is connected to the Find My app.
Series of beeps: The AirTag is in Lost Mode and is actively seeking a connection with any nearby iPhone or iPad.
Chirping sound: The AirTag has been separated from its owner for an extended period (between 8 and 24 hours). This sound is designed to alert people nearby of a potentially misplaced or unauthorized AirTag.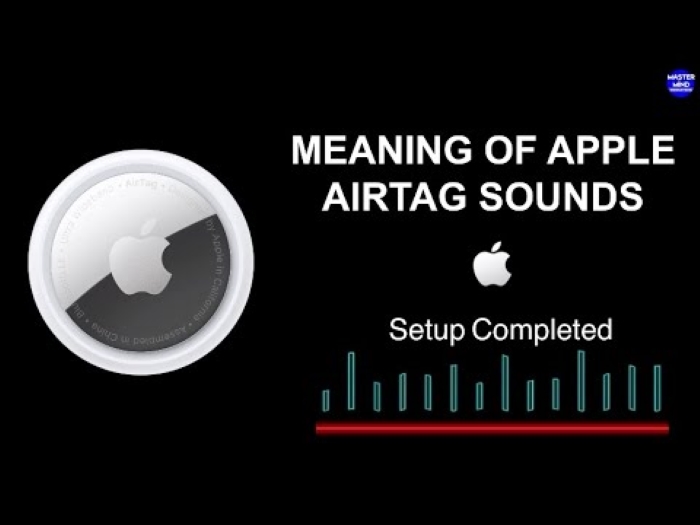 Conclusion
Understanding the different sounds your AirTag makes and how to manage them can help you locate lost items, enhance your security, and ensure your AirTag is functioning properly. By following the steps provided in this guide, you can make the most of your AirTag and keep your belongings safe.